Top Five Unexplained Caught on Camera
January 27, 2023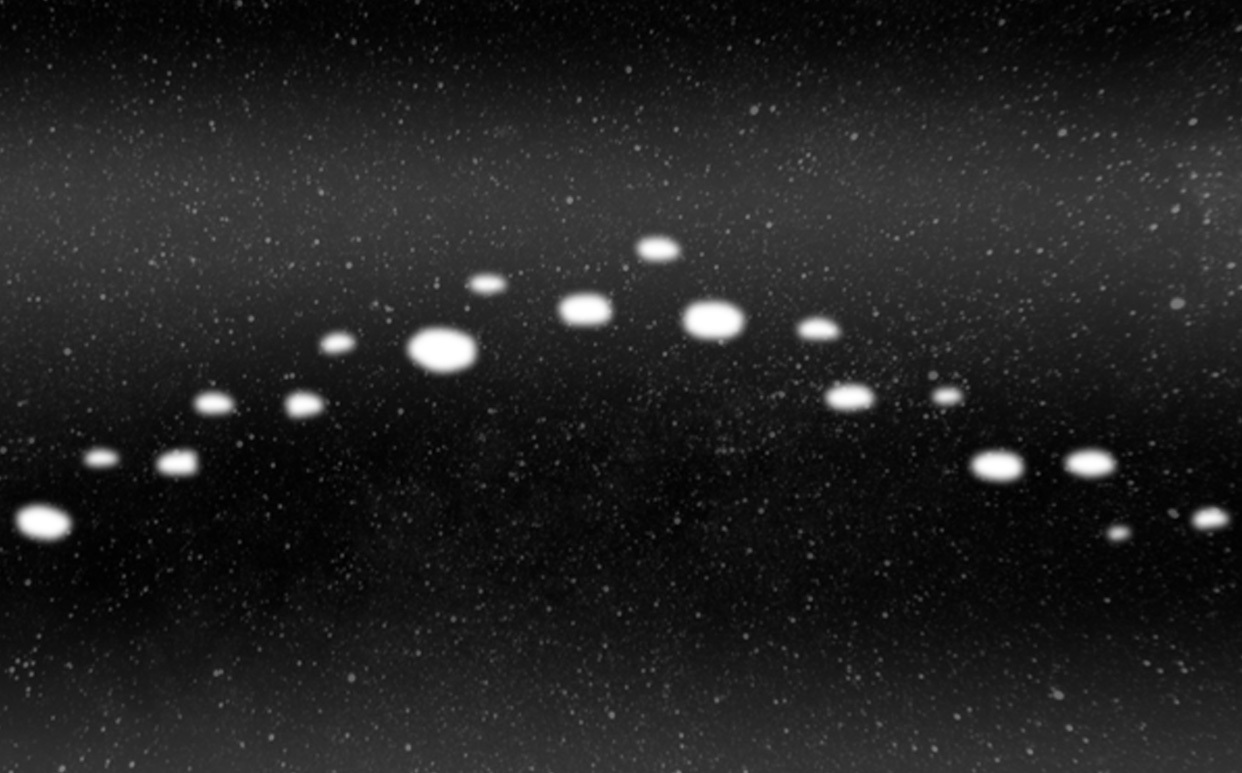 Life's most profound mysteries revolve around the paranormal and the unexplained. The supernatural reveals many questions about life after death and what exactly is possible for life here on earth amongst the living. Read on below to discover what are arguably the most credible and infamous examples of the unexplained recorded with modern technology. You'll be rethinking everything you thought you believed!
5. Brown Lady of Raynham Hall
Starting with what is considered one of the earliest and most famous examples of "spirit photography," the photograph taken of the Brown Lady of Raynham Hall in 1939 continues to fascinate. The picture is of a grand staircase where a prominent ghost-like figure can be seen descending the stairs towards the camera. The spirit of Lady Dorothy Walpole is believed to be the Brown Lady ghost. In life, Lady Walpole was caught having an affair and was entrapped in the home as punishment until her death by smallpox. So, it is no stretch of the imagination why she's seen still roaming the halls of Raynham Hall.
4. The Lubbock Lights
Accounts of UFO sightings come in all shapes, sizes, and colors. For example, the Lubbock Light photographs taken in 1951 show a bizarre V-shape formation of 20-30 lights hovering above Lubbock, Texas. Several witnesses took various pictures from different angles, but all suggest one thing: something was hovering above them in the sky that you could not explain. The Air Force attempted to explain the phenomenon and officially stated the lights were the streetlights reflecting off the underside of a particular species of a native bird. However, witnesses were never satisfied with this explanation, as the hovering objects were utterly silent. These photographs continue to baffle skeptics to this day.
3. The Film That Made Bigfoot a Star
We've all most likely seen this video on more than one occasion. The Patterson-Gimlin video claims to catch Bigfoot strutting across a secluded field in Northern California one day in 1967, and it has never been successfully debunked. Many believe the video's subject is a man in a fur suit. Almost fifty years later, the video can't be recreated with significant strides in technology, makeup, and special effects. Nevertheless, anthropologists and paranormal investigators agree that the video gives us the most promising evidence of the elusive furry beast—even turning some from naysayers into diehard believers.
2. Ghostwriting Polaroids
In the 1990s, two residents of an old house in the hills of Los Angeles began receiving out-of-this-world written communications with ghosts in their home—through photographs. The two attempted to document paranormal activity in the home and soon uncovered something even more bizarre! The spirits that appeared did not turn out to be what they had expected; instead, they wrote intelligent sentences and responses to the homeowner's questions through the photographs. Messages such as "anything is possible" appeared in ghastly, white handwriting. These polaroids are some of the unique examples of spirits on camera—and there are hundreds of them.
1. Dear David Twitter Saga
It is normal to be skeptical of modern technology and the ability to fake paranormal experiences. However, an artist from New York gathered frightening and convincing evidence on his Twitter account of a small child named David, who began to haunt him in his apartment. The child's ghost appeared to have had a severe dent in his head and would manifest at exactly midnight each night and watch the artist sleep. Chilling videos, photographs, and detailed accounts over a year got thousands of Twitter users hooked and completely creeped out! The fact that the artist refused all offers to turn his story into a film further proves that this was never about money—it was about documenting a genuine, freaky haunting.
Well, seeing is believing. With advancements in technology, our chance to catch the paranormal in action is more available than ever—for better or worse.