Colorado: Ski or Hang with E.T.?
April 11, 2013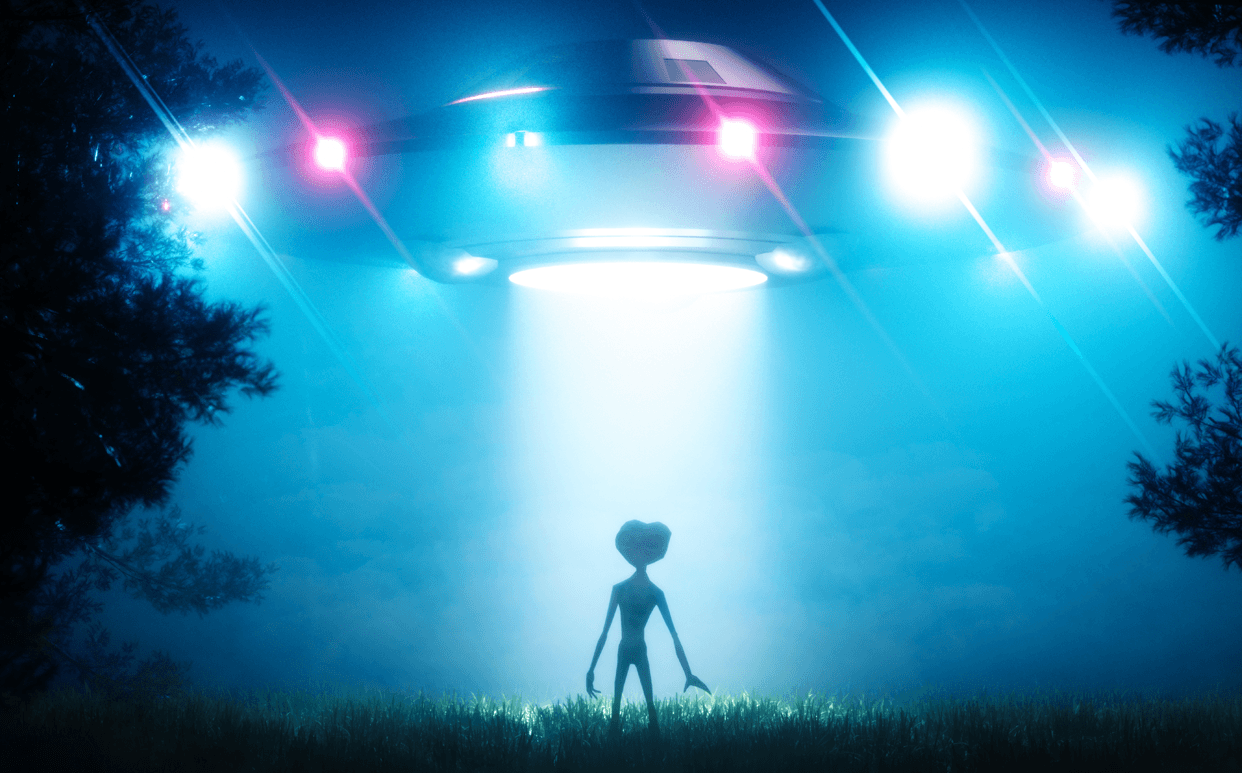 Each state in the US has claimed to have paranormal and unexplained activity. New York is the home of numerous haunted buildings and a ghost plane, Michigan reports numerous sightings of a Dogman and Florida has a NASA launch pad that is closed off to the public due to strange activity. Florida also has the infamous community of Cassadaga that boasts the largest concentration of psychics and mediums in the world. Leading the pack for the most unusual reports though is Colorado, particularly the area known as the San Luis Valley.
Connecting New Mexico and Colorado, this high altitude basin expands to about 8,000 square miles and contains The Great Sand Dunes National Park Wildlife refuge. Although it's technically considered a "high" desert, it contains several lakes and is mostly surrounded by the majestic Rocky Mountains. This southwest region of Colorado is by all accounts the winner as far as the most reports of UFO, Bigfoot, flying humans, odd livestock mutilations and devil sightings in the United States.
The Centennial State has been rife with UFO sightings dating all the way back to the 1600s. One rancher even had a UFO Watchtower built that can host over 50 people at a time, so they can witness extraterrestrial experiences together. Since the erection of the Watchtower in 2000, nearly 20,000 visitors have checked in from all over the world hoping for a glimpse of alien crafts and at least 60 have not been disappointed.
On the same lay of land where the Watchtower is located, there is a special area that some believe to be a portal to other worlds. This is their explanation of why there is so much UFO activity concentrated in the basin.
Private sector individuals are not the only folks reporting odd sightings. Government and law enforcement officials have also claimed to see Bigfoot and what some call "Old Scratch", who is believed to be some sort of devil that appears during Lent as a human (often as a musician) but then reveals claws, cloven hooves and a tail.
The 1970's and 80's heralded in a creepy era of livestock mutilation occurrences on various ranches in the San Luis Valley. Some witnessed what they thought was a helicopter in the area at the times of these horrific events. Some reported seeing a mysterious surgeon hovering over a dying animal with some strange medical tools. They say he fled into the helicopter when spotted.
Flying humans, or humanoids, seem to be the most left field activity to date. These "beings" look like a combination of a vampire and moth person. They zip by at high speeds, but also can linger in the air and have done so in broad daylight, according to witnesses in recent years.
These accounts in Colorado are enticing, even for vacationing skiers. Thousands of tourists flock down from winter resorts after a day at the slopes in hopes of being the next to validate the uniqueness that the San Luis Valley has to offer. The UFO Watchtower only charges a meager $2 per person or $5 a car to visit. How can you resist that?