Tarot Evolution: A Tool for Our Times
January 13, 2023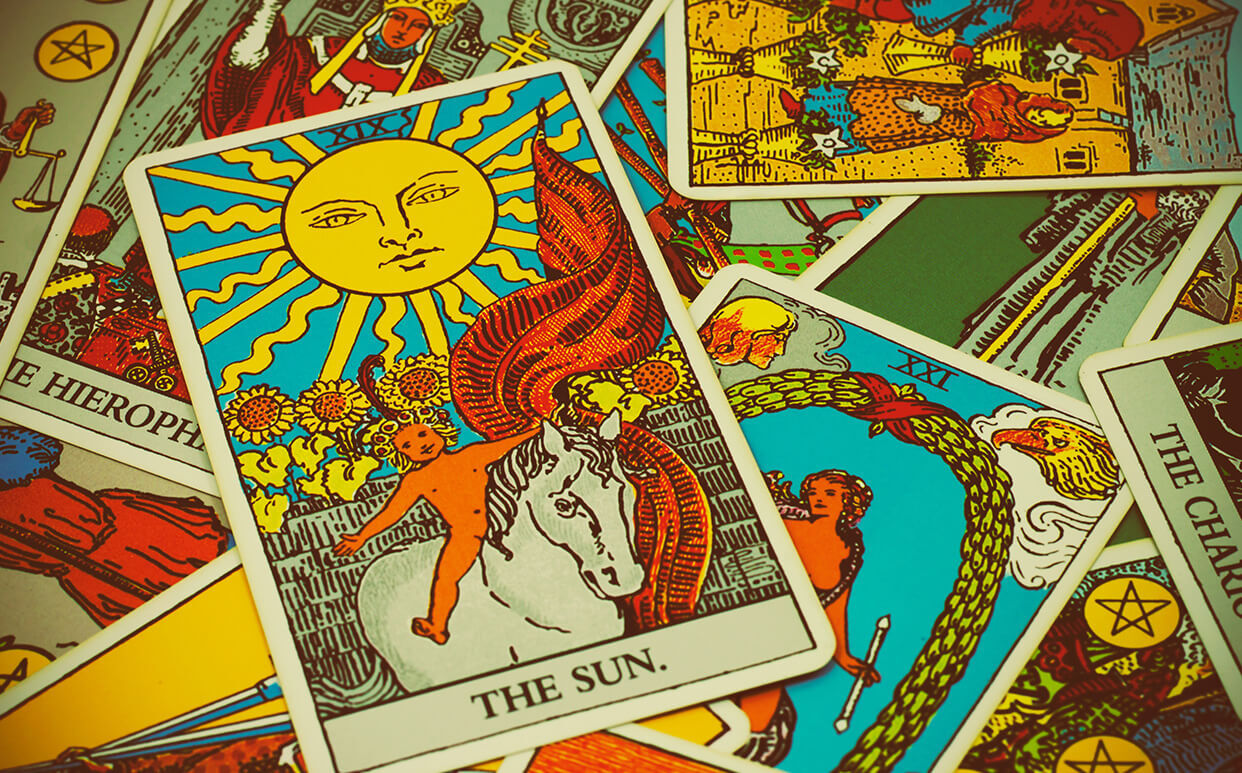 When you hold a tarot deck in your hands—the wisdom within feels as old as time. Today, tarot cards are considered one of the most popular and widely used divination tools. Yet, each tarot card carries its own history, symbolism, and meaning that guide you through your most complex life questions. Using the tarot for spiritual purposes may feel like an ancient practice; however, the brief history of tarot as we know it today may surprise you. One thing is certain: no matter how tarot may be evolving, its practice will continue to advise us for many centuries to come.
Tarot's Artistic Beginnings
Our tarot ancestors can be traced back to the late 14th century. Even though there were many unique sets of cards, their function was all the same. In its beginnings, tarot cards were used as parlor games. Many artists in Europe illustrated different suits for playing cards used in a variety of gameplay. The original suits are strikingly similar to those that we still see in tarot decks today: wands, cups, swords, and disks. Trump cards or major arcana cards were elaborately illustrated for wealthy families of the nobility. The individual cards would serve as a plot point in an ever-evolving story of chance. Tarot users would combine cards to create elaborate tales for parties and other social gatherings.
Tarot As Divination
Over time, tarot's uses began to shift. As the late 16th century approached, tarot's purpose was less a creative game and more of an involved, spiritual tool. By the 18th century, more elaborate and definitive meanings were assigned to each card that began to stick. Along with their meanings, the spreads and patterns used began to become more concrete.
In the late 18th century, a French Freemason created a detailed symbolic guide for the tarot that connected its meanings to the Egyptian priests and seers. With his manifesto, the reputation behind tarot as a spiritual tool from the esoteric wisdom of the gods stuck for good. Although there was no objective evidence to support his claims, those in Europe embraced this new knowledge, and soon tarot was being used in seances and other spiritual rituals.
The Rider-Waite Deck
When you ponder the beautifully decorated High Priestess, Wheel of Fortune, and The Sun cards, you most likely recall the Rider-Waite interpretation of tarot. The Rider-Waite deck was the product of British occultist Arthur Waite, a longtime foe of Aleister Crowley, at the beginning of the 20th century. Using Kabbalistic symbolism, the art and meaning behind this version of tarot have and continue to inform new decks coming out by the hundreds. With the Rider-Waite deck, tarot accessibility grew—it was no longer considered just a tool for the privileged and wealthy. As tarot made its way into more homes, it became an instrument anyone could learn to use.
Whether you are no stranger to the cards or a curious bystander, the brief history of tarot as we know it should be a bit of a surprise. What do you think the tarot will represent in the years to come?