Seasonal Tarot Spreads to Map Your Year
April 10, 2020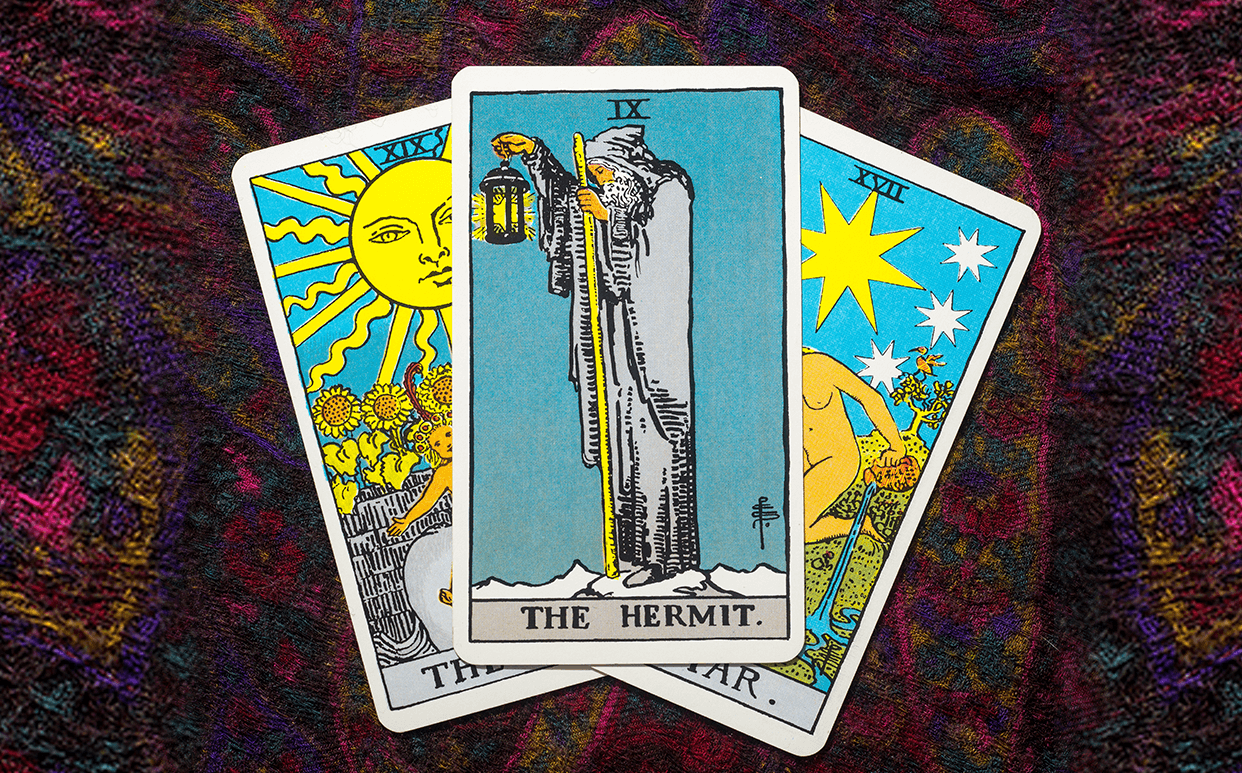 Seasonal Tarot Spreads to Map Your Year
Time is cyclical, and in the spiritual realm, it does not move forward in a straight line. Don't fret if you feel like you're in a funk, or your purpose for this year is becoming more and more obscure. There are guiding solutions for you! Tarot is one of the world's leading future-telling and spiritual guidance practices used for centuries. Looking into the world of tarot can provide you insight at any time of your year to prepare for the months ahead. Utilize the wisdom of tarot so you can create new goals and perspectives, and also foresee obstacles in your path. These three spreads are most helpful for you to plan the months and seasons ahead of you to ensure your success and happiness!
The Four Seasons Spread (Winter/Spring/Summer/Fall—4 Cards)
Leaves turn from green to red. The sun stays out less and less, and then more and more as days come and go. Just as the physical world changes each season, so do our lives in very concrete ways. It might be hard to make the connections with the outside world and your inner world; however, using this spread will help you more easily define your year's seasonal changes. One card per the four seasons will give you a more in-depth look into what your lessons, trials, and gains will be in each of our equally essential seasons.
The Quarterly Spread (Past/Present/Future—3 Cards)
Our experience in the physical world is a trifold—a life that involves an evolving past, present, and future. This quarterly spread of 3 cards representing each in the trifold helps you more closely examine each of these realms. This spread uncovers what we can learn from our pasts, how to embody our present, and what to anticipate for future months. Since we and our world are continually evolving, so are our pasts, present, and futures—this quarterly spread can be used multiple times as you shift. As our present becomes our past, the wisdom of this spread renews.
The Monthly Outlook Spread (12 Months—12 Cards)
Need a more intense reflection? The monthly outlook spread with 12 cards representing each month can give you a more direct approach to preparing for your year ahead. Once before drawing all 12 cards, or perhaps before each new card, you can choose to reflect or focus on different things. For instance, you can focus on a theme to encapsulate the whole year ahead, or a specific problem attached to a particular month that you need clarity on. There is no right or wrong way to use this spread, so be intentional with each card to make sure you are getting the most out of the cards.
Wake up from your funk! Take charge of your intuitions and prepare for any fallout the coming months might offer. Yearly insight is not just for the New Year, and at any point in our calendar year, use these spreads to help keep you on your path!