The Mythical Healing of Cats
May 21, 2021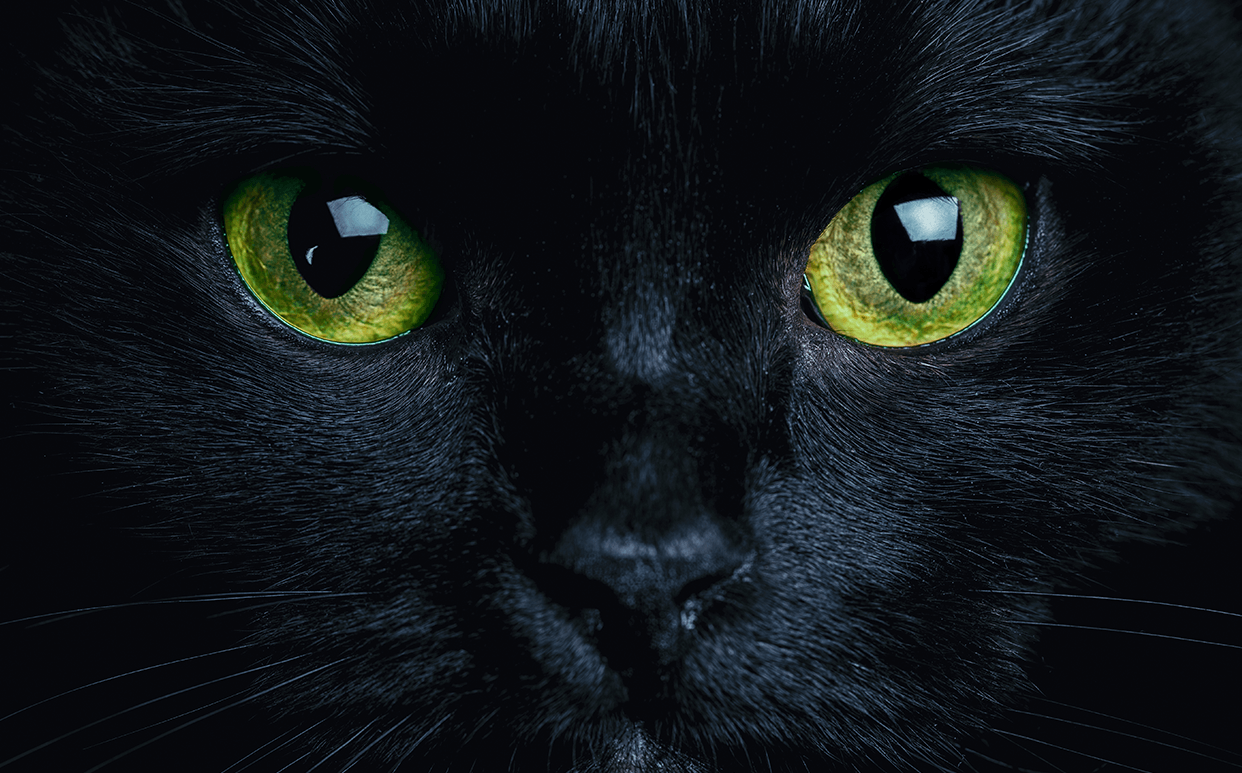 The Mythical Healing of Cats
You'd be hard-pressed to find two cats that are exactly alike! Mystical, wild, furry, quirky, and downright cute, felines have been staples in our households for centuries. Their status is not new, and cats were revered for their functional and spiritual qualities in ancient times. What is it about the cat that continues to captivate us? Some of these facts and folklore might sur-purr-se you!
The Healing Power of the "purr"
There is nothing like a purring cat in your lap after a challenging day. It's not just the cuteness, either; it's science! Cats purr at a frequency of about 26 Hz, which is the exact level where tissue regenerates. If you spend a lot of time in a room with a happily purring cat, you have yourself your own personal, mystic healing machine! Being around cats will lower your blood pressure, reduce your stress levels, and decrease your heart disease risk. Now, that is a solid pet-investment!
Cats in Ancient Egypt and Other Folklore
Cats were an essential part of ancient Egyptian culture They were heavily associated with two important gods, Bastet and Mafdet. Felines symbolized protection from harm as well as warfare. Egyptians didn't just worship representations of cats. When their beloved pet passed away, they would require the same mummification and funeral rites as humans.
Outside of Egypt, felines were represented in other cultures' ancient artifacts for tens of thousands of years! Some of their likenesses are not all good. Cats were also portrayed conspiring with the devil and getting into general mischief. No wonder black cats are seen as bad luck today. In Celtic mythology, there are plenty of feline characters that act as wise, mystic creatures. One consistent symbol is cat eyes as portals into other worlds.
How to Meditate with Your Cat
Non-cat lovers might see cats as everything less than mystic. They eat when they're hungry, sleep when they're tired, and might scratch up your furniture in between. To an untrained eye, the cat can seem like some of the simplest creatures in the natural world. However, do you ever notice a cat fixated on what looks like nothing but empty space? Felines are often completely captivated by shifting energies and auras that exist in a space. Cats are in tune with realms that exist outside of our perceptions. Next time you sense the cat in the room 'tuning in,' take this as an opportunity to follow their lead. Close your eyes and allow your breath to sync up with your feline Buddha. You will feel your anxieties start to melt away.
Do you live with a furry friend, or have you always dreamed of having your very own mini-healing machine? There is no denying that cats are well stationed in the high ranks of ancient and modern culture. So many of our homes would not be the same without them. Take a minute to appreciate cats' multi-faceted qualities. Who knows; you might live longer!