Pets Generate Human Happiness
November 15, 2013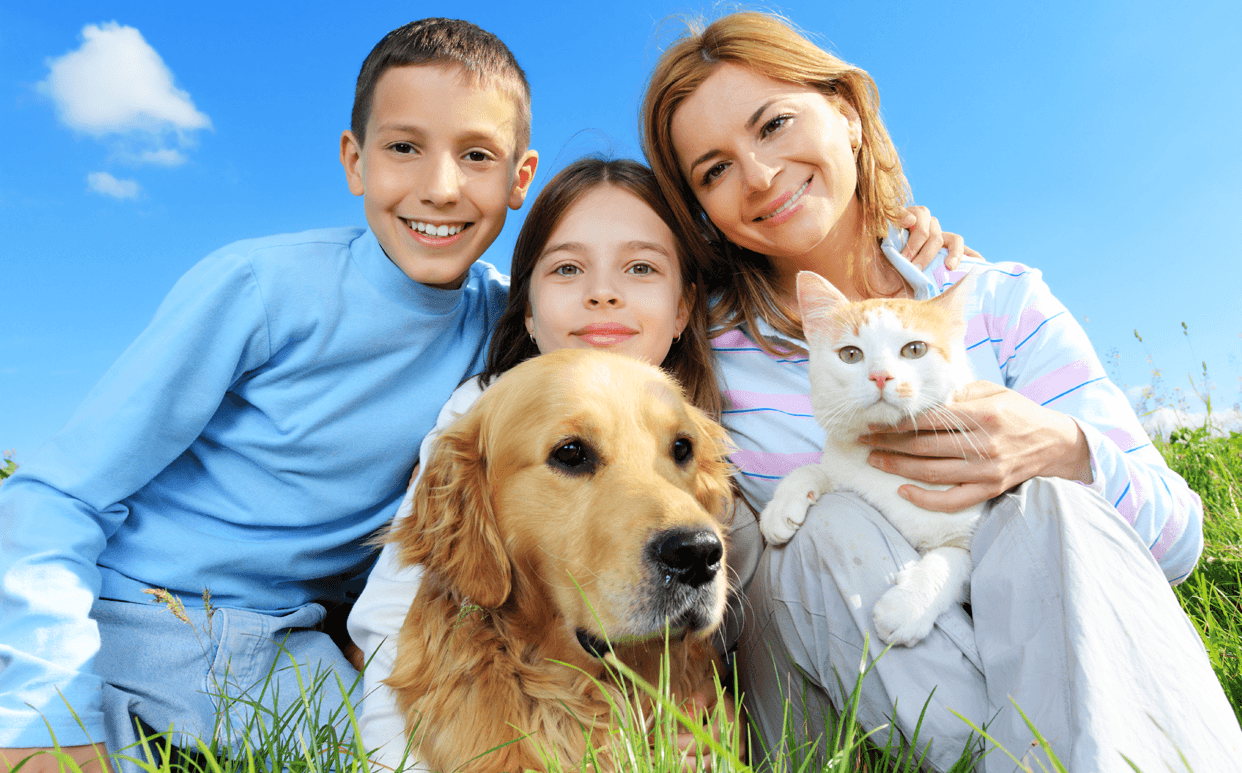 Even though we are unsure of the exact time in history in which animals became pets, experts agree that humans have been on a quest for the perfect animal companion for centuries. While the original reasoning behind these ancient pets remains unknown, it is speculated that early pets provided: protection from intruders, the elimination of disease carrying pests, assistance in hunts and general entertainment and companionship.
In modern day, these "working" behaviors in pets have fallen by the wayside and are merely a side effect of owning a domesticated animal. Nowadays, owners are far more likely to choose an animal companion based on size, activity level and attractiveness than on its raw power as a hunter or property guardian.
Animal lovers regularly flock to retail pet stores, juried dog and cat shows, dog parks, breeders, adoption centers and festivals in order to show their continuing support of the domestication of animals. This is evidence to support the fact that pets are an enormous part of our way of life and that they offer an important way to improve to our overall mental health.
People of all ages can benefit from the presence of pets. In fact, children's cancer wards, assisted living facilities and nursing homes all host friendly pets in order to boost patient's spirits. Petting, snuggling or holding an animal causes a chemical in the human brain called dopamine to be released. Studies show that dopamine is released after a mere ten minutes of petting an animal. This chemical promotes a happier and more content disposition, similar to the human brain's reaction to love, music, drugs or sex.
For this reason, pets are still incredibly prevalent today. Think back. Have you ever cuddled with a pet when you were feeling down or depressed? Did you somehow feel better afterwards? This is the magical power of pets. No matter what has happened to you in your life, a pet offers a nonjudgmental comfort that is rarely found elsewhere.
The power of pets is truly amazing. Consider how much happier a blind person is when they have a Seeing Eye dog by their side. Or, how much joy a house cat can bring to an elderly person who is unable to get out and visit family as much as they would like to. Furthermore, anyone who feels like an outsider in society for any reason can find acceptance and love from their adorable animal companions.
The next time you drive by and see someone who is walking their dog, notice their facial expressions. Most likely, both the owner and the dog will be grinning from ear to ear. This bonding time allows the trust between dog and owner to grow and it promotes a deeper level of communication between them as well. The combination of exercise, which triggers a chemical in the human brain called serotonin to be released, combined with the dopamine which is released during extended interaction with pets, makes for a very happy human indeed.