Stories of Pets Finding Their Way Home
February 19, 2014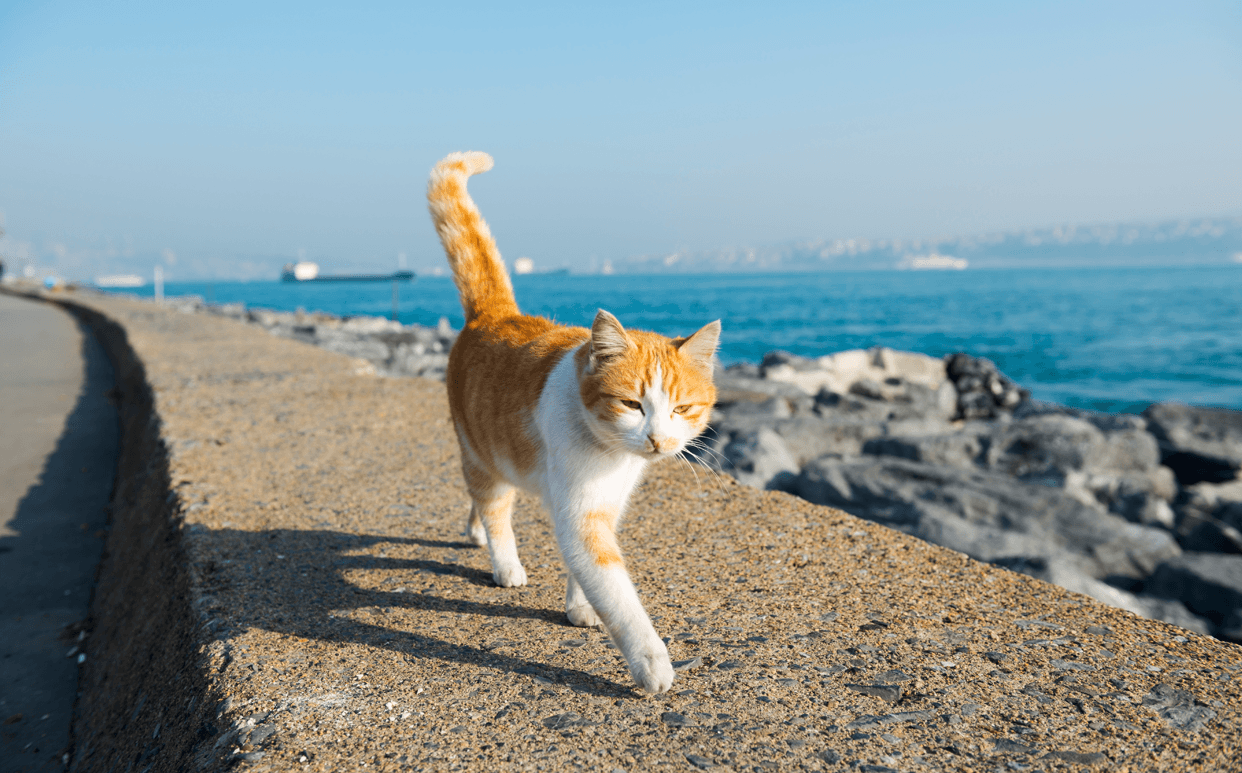 In spite of fur shed around the house, furniture chewed or accidents on the carpet, pets are often beloved members of the family. We accept the messes with their warm heart and giving spirit. While we don't always know what our pets are thinking or feeling, we do know that we become a member of their pack.
Whether your pet follows you from room to room as you clean the house or down the block as you take an evening walk, your pets want to be close to you. But what happens when tragedy strikes or the human world intervenes to separate you from your pets? There are countless stories of pets going the extra mile (or hundred) to be reunited with their family.
Our Favorite Heartwarming Stories
Jeffrey Groat & Burke—On the evening of Thursday, November 7th, a suspected drunk driver crashed through a wall of Jeffrey Groat's house. Groat and two others were taken to a nearby hospital for treatment. Meanwhile, Groat's dog Burke, a teacup Great Dane, escaped from the damaged wall and went missing from the house. This news caused much stress to Groat during his hospitalization. However, the Sunday following the accident the dog was found near the hospital emergency room. Friends and nurses planned a surprise reunion for the two.
Bobbie the Wonder Dog—One of the first documented tales of a dog finding his way home is of Bobbie, a Collie. In 1923, the two-year old dog went missing during a family vacation in Indiana. After a long search, the family had to return home to Oregon without him, but with a broken heart. Little did they know that Bobbie was doing everything he could to get home. He traveled almost 3,000 miles across all types of terrain to make it home. He arrived on their doorstep six months later. This incredible story was spread far and wide through newspapers, books and the movie, The Call of the Wild.
Holly Travels Home—Holly is a beloved indoor cat to Jacob and Bonnie Richter. Holly became separated from her family during a trip to an RV rally in Daytona Beach. Holly was found on New Year's Eve in a neighbor's backyard only one mile away from her home in West Palm Beach, 200 miles away. At first scientists assumed that the cat only looked similar to Holly, but telltale markings on her coat and a microchip proved that it was indeed their cat Holly. While many stories of dogs traveling breathtaking distances warm our hearts, stories of cats making similar journeys are less common. Unlike dogs and other migratory animals, cats are kept closer to home and scientists don't have a rational explanation for how Holly found her way home.
Scientists who study animal behavior can't give you a definitive explanation for these miraculous stories of animals finding their way home. While there are many theories, sometimes you just have to believe in the powerful bond between pets and their families.