It's Reigning Cats and Cats
April 9, 2013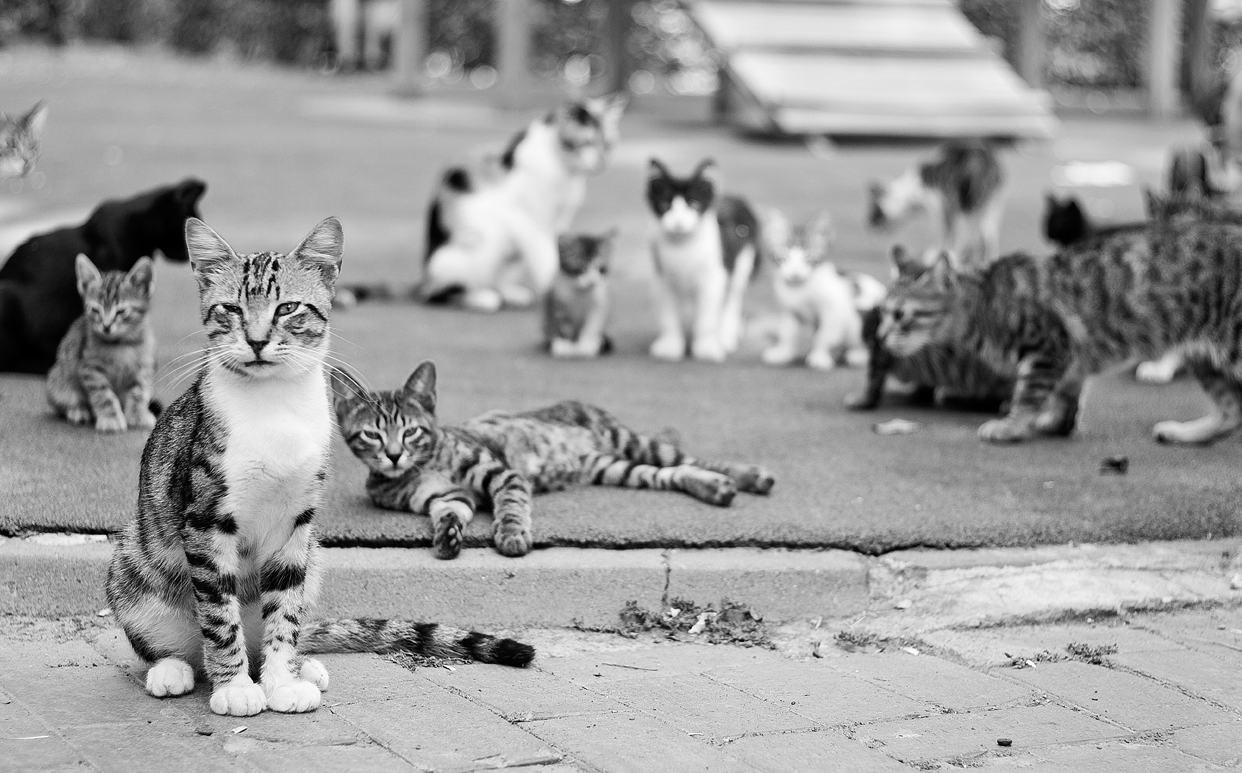 In the world of television, books and movies, dogs have dominated the Media's attention for some time. However, the Internet now seems to belong to cats. Even our favorite famous Facebook felines are branching out even further these days.
The most popular cat on the web is currently Tard (short for Tardar Sauce), but she is more widely known as "Grumpy Cat". Tard is only a year old, but she has nearly a million likes on Facebook and the equivalent on the other social networking sites. Plus, she will be starring in an upcoming Friskies commercial. Tard recently attended the SXSW music conference in Austin, TX and she was surprisingly more of an attraction than any band playing this well-known event. While Tard merchandise is aplenty, her owners donate a good deal of proceeds to no-kill shelters and make a conscious effort to not exploit their precious pet in any stressful manner. Tard's infamous scowl has brightened up her viewer's lives but she isn't the only cat ruling the scene.
Colonel Meow isn't far behind in terms of Internet fame. This rescued Himalayan-Persian cat has recently appeared in a Virgin Mobile phone commercial. Colonel Meow begrudgingly shares the spotlight with his housemate/assistant-in-taking-over-the-world "Boots" the Golden Retriever. Both Colonel Meow and Tard have hilarious owners that certainly know how to put the right words in these kitty's mouths, so a lot of their fame has to do with the right human/feline combination.
Extraordinary cats are not a dime a dozen, but you can find some not so well-known gems honored each year by Cats Protection's National Cat Awards which is sponsored by a British cat litter company. Each year they honor cats in a few different categories recognizing heroic cats, rescue and celebrity cats and cats with the most incredible stories. One honoree was William. This black and white cat not only survived a brutal dog attack, but he dragged is horrifically injured body a half mile home using only his front legs.
The overall winner for 2012 was Jessi-Cat, a two-year-old gorgeous feline that looks to possibly be a Ragdoll or Persian mix. This special cat was brought into her family home especially to be with a 7 year old boy who is afflicted with Selective Mutism, which entails much difficulty and anxiety with verbal communication. The inspiring story of how Jessi-Cat transformed this family's life would even bring tears to Colonel Meow and Grumpy Cat's eyes.
I wouldn't be here writing this if it weren't for a brave and special kitty of yore. When my Great Uncle John was 2 years old, he awoke in the middle of the night making his way to the kitchen to play with the gas stove. The family cat jumped on my Great Grandmother's face, which was completely out of character, waking her with great alarm and luckily Great Grandma smelled the fumes in time.
Amazing cats don't always make the news, but cats make our world a better place regardless.