How to Tell If Your Cat is Psychic
July 10, 2013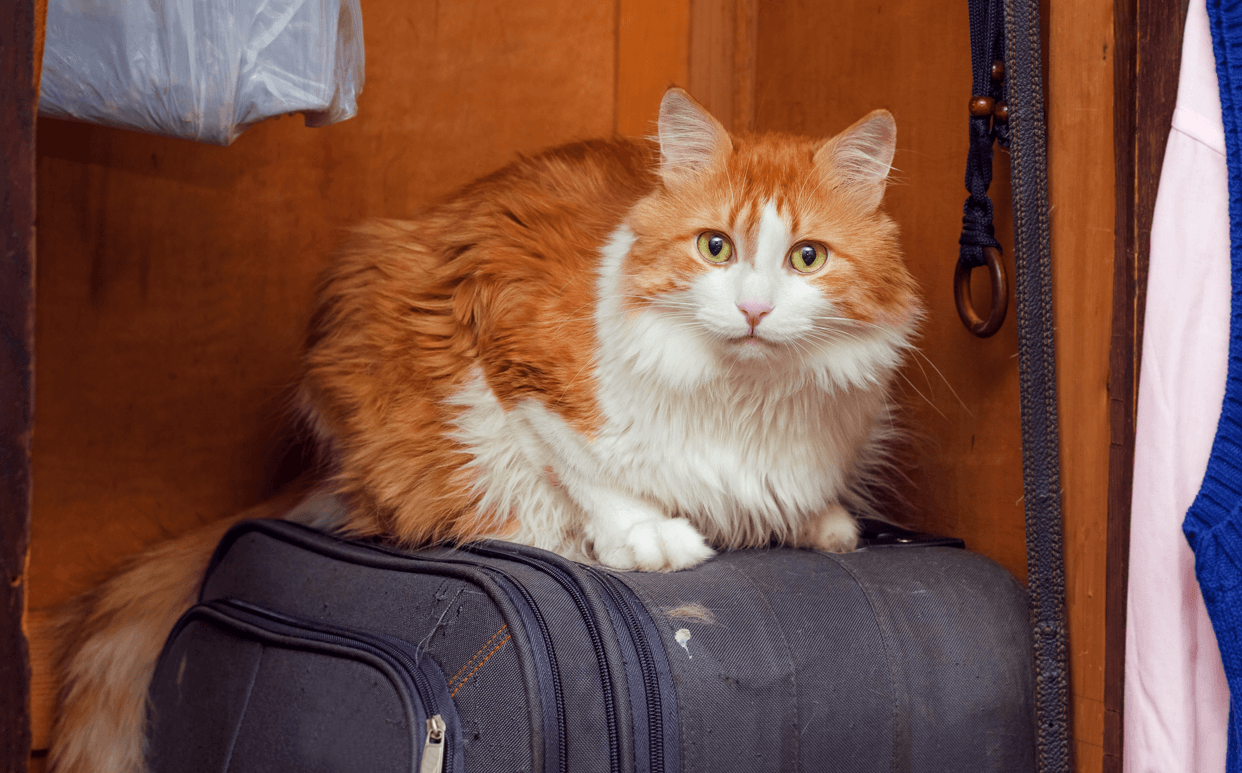 Ever wondered if your cat might be psychic? Has your fluffy friend ever scurried away to a small hiding space before a severe thunderstorm or hid in the attic on vet day? While psychic cats may seem like a silly idea at first, cats are actually known as extremely intuitive animals and they have distinct insight about what is to come.
It is a known fact that ancient Egyptians worshipped cats and believed that they 'saw' into the near future. They called them 'mau' which translates to 'the seer or to see'. Here are some ways you can test out and discover if your cat is psychic and if you and he/she have a telepathic relationship.
Predicting Major Acts of Nature
Everyone has heard of how pets seem to just 'know' when the weather is going to change or if something bad is going to occur. Does your cat run and hide before a major thunderstorm crashes down or perhaps they cower under the bed right before an earthquake occurs? Cats can predict when a storm and even possible life threatening act of nature will occur.
Study your cat's body language. You can try and do this if you know a bad storm is coming and have been alerted through your weather channel. Watch your cat and see how it moves and where its attention lies. If your cat has its tail tucked down or under them, its ears down or even has its paws tucked under them, most likely a bad event is about to occur such as a major storm or scary noise. They can sense it.
Visualizing Fetch or Feeding Time
Some have said that we communicate with our animals in a telepathic manner without even knowing it. Your cat may be psychic if he/she responds to your visualizations. Imagine and visualize yourself holding a can of cat food and scooping it into their bowl. Does your cat start licking its lips or rubbing against its food bowl?
If your feline still plays, imagine throwing a ball of yarn across the room. If your cat all of a sudden gets up and starts looking for a toy, chances are they have just read your mind and thoughts. These can be great tests if you are trying to figure out if your cat is psychic.
They Know You Are Leaving Town
Have you ever noticed that your cat starts to look a bit worried right before you are going on a vacation or out of town for a few days? They are extremely intuitive and they feel and know you will be absent. Then they really get upset when they see a suitcase or clothes being packed away. Your cat may try to sit on the suitcase or on top of your clothes just to show you how upset they really are. Sure, they are distracted the next minute and they go about their day, but they know.
They Sense Vet Visits
Don't think you can fool your cat. Every other day your cat is in plain view on the couch but somehow on 'vet' day your furry best friend is missing. You search everywhere and then you find your kitty in the strangest place, curled up in a ball. They know your plan and they know that a car ride doesn't mean some fresh air and scenery