Coping with the Loss of Your Pet
January 23, 2015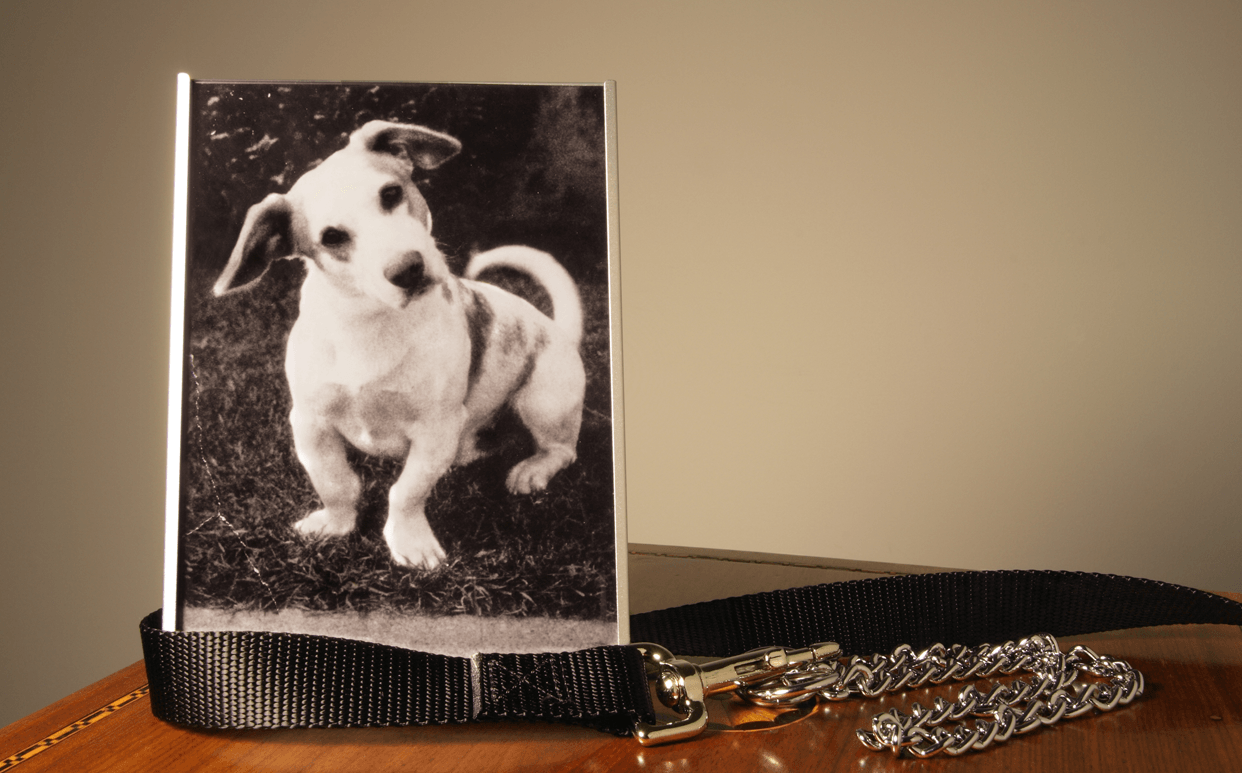 Countless scientific studies and anecdotal experiences have shown just how powerful the bond between humans and their family pets are. This bond has been linked to lowered rates of depression and higher rates of satisfaction and happiness. But what happens when this bond is broken and your beloved pet passes away?
Many studies have shown that the loss of a pet can be as traumatic and intense as losing your significant other or a family member. It is important to remember that your feelings of grief and sadness are not silly and these feelings are valid and should be honored and respected. Your relationship with your pet is often one of affection and unconditional love that isn't complicated like even the best of human relationships can become.
When you lose a pet, you are also losing a companion and it's important to recognize their importance in your life and your heart. You are left to grieve your loss and move forward, much as you would if you lost any other member of your family. Just like any loss, it can be hard to move past the pain, but these following tips come from real people and just may help you find peace.
Accept the Pain
Don't be afraid to acknowledge your pain and express it in a way that is true to you. Take time to cry, share stories and pictures about your pet and don't be afraid of your emotions. Your pet has a special place in your heart and the pain that you feel is real.
Make a Keepsake
Keep a meaningful token as a reminder of your pet. Some people are able to make a clay paw print and others keep the collar as a memento. Other ideas include a commemorative ornament, memory stone to place in the yard or plant a tree in their favorite part of your yard.
Visualize Your Pet at Peace
It doesn't matter what your concept of the afterlife is or the circumstances of your pet's death, but it may help you to visualize your pet at peace. Whether your pet suffered a long illness or had a surprise and tragic end, visualizing them healthy and playing may help bring you a measure of comfort that their pain has ended.
Host a Memorial
Plan a special celebration of your pet's life with a personalized memorial service. You can invite others or keep it private, but a special ceremony is a wonderful way to honor the love that your pet brought to your life. You may want to incorporate pictures and tell stories about your pet or you might want to sit in quiet meditation in one of their favorite spots. The details of the memorial service should be left up to you and what will bring you comfort.
During this difficult time in your life, you should care for yourself and do what you need to do to heal. If you need to talk about your pet and share stories, find a sympathetic listener or a support group and talk to your heart's content. Coping with the loss of your pet is a process that takes time, so be gentle with yourself.