Can We Communicate Telepathically With Our Pets?
September 23, 2022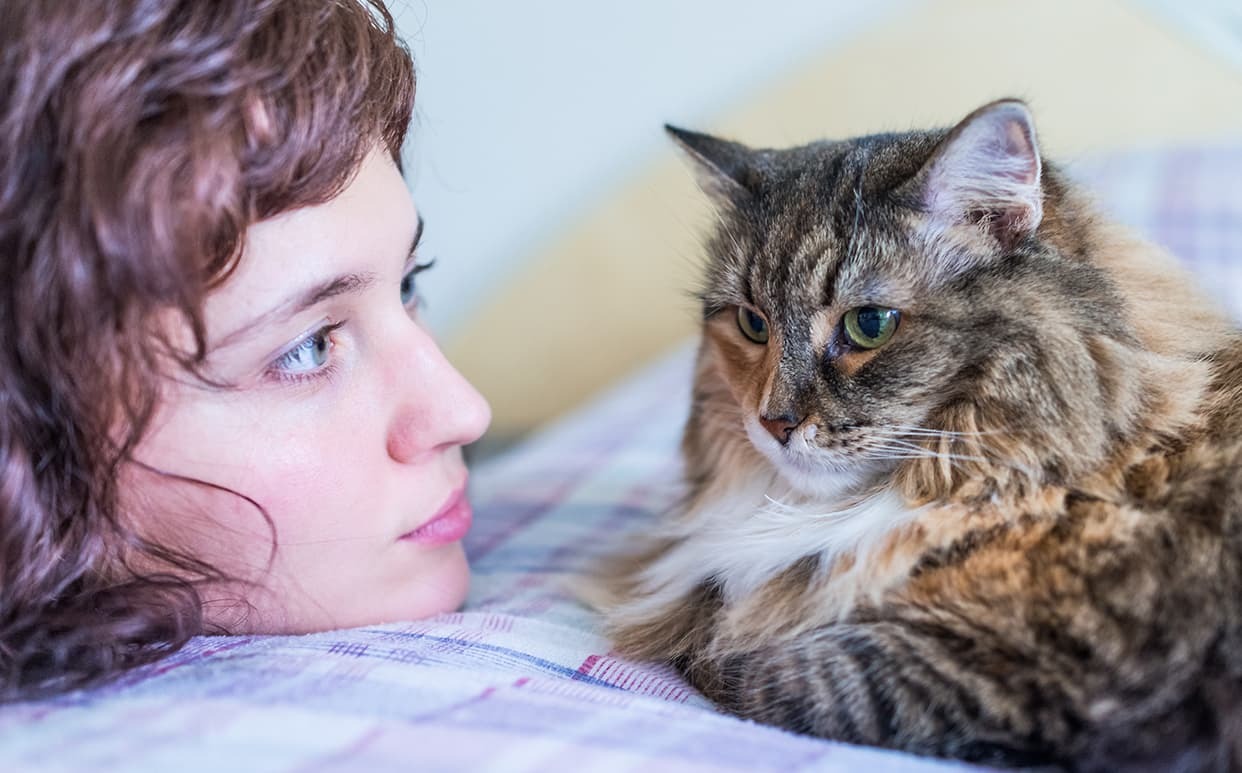 Our animals are true and cherished members of our family. We might think that we cannot get any closer with our furry friends, but animal communication is a tool we can use to access an even tighter bond. The ability to communicate with animals includes the non-verbal sending and receiving of thoughts, feelings, and imagery. We are all born with this ability, and as we age, we can sharpen this power with our pets through training and practice. Read on to find out animal telepathy and how you can "tune in" with your furry loved one.
How Do Animals Communicate?
It doesn't mean someone isn't communicating if they aren't opening their mouth and speaking words in a translatable language. There are many ways humans and animals alike can express important feelings and messages. Depending on the animal, they can use auditory or touch-based tactics to communicate—they can even use their pheromones on a chemical level to relay a message and receive a response. Whether or not you are immediately picking up on communication, animals and humans are constantly sending and receiving cues from the world around them.
How to Become an Animal Communicator
Believing that you already have the tools within you is the first step to becoming an animal communicator and bonding with your pet. Humans subconsciously use visual thinking when processing emotions, needs, and wants. For example, we might visualize a tasty meal when we are hungry. To start communicating with your pet, tap into this subconscious channel and focus on strengthening your visual mind. Connect your feelings, questions, or other concerns with images that have defined shapes, colors, objects, or scenes. The clearer the vision, the clearer your message. It is important to tune out any other thoughts while communicating with your pet. Just as you clear your mind before you prep your telepathy session, be somewhere calm and comfortable in your home for the best results.
Animal Telepathy Helps Your Relationship with Your Pet
It isn't surprising that not speaking makes it more challenging to connect with an animal. After all, we understand that it is much more challenging to communicate with another person who does not speak the same language. However, once we realize that verbal language is not the end of all communication, we can learn other modes successfully. Communicating with your pet telepathically will allow them to feel even more seen, heard, and protected.
Although many animals kept as pets are good at receiving and providing verbal cues, there is an added benefit to connecting in other ways with your body and mind. Expanding the modes of communicating will enrich your pet's life and your own. Human-to-human telepathy follows the same practices, so practicing with your cherished pet can be just the beginning of your telepathic abilities.
We all have that "telepathic muscle" within us from birth. Our ability to speak without words transcends species. So learn to tune into your telepathic channels with your furry friend, and you'll reap the benefits of a closer and tighter bond.