All About Emotional Support Animals
November 13, 2020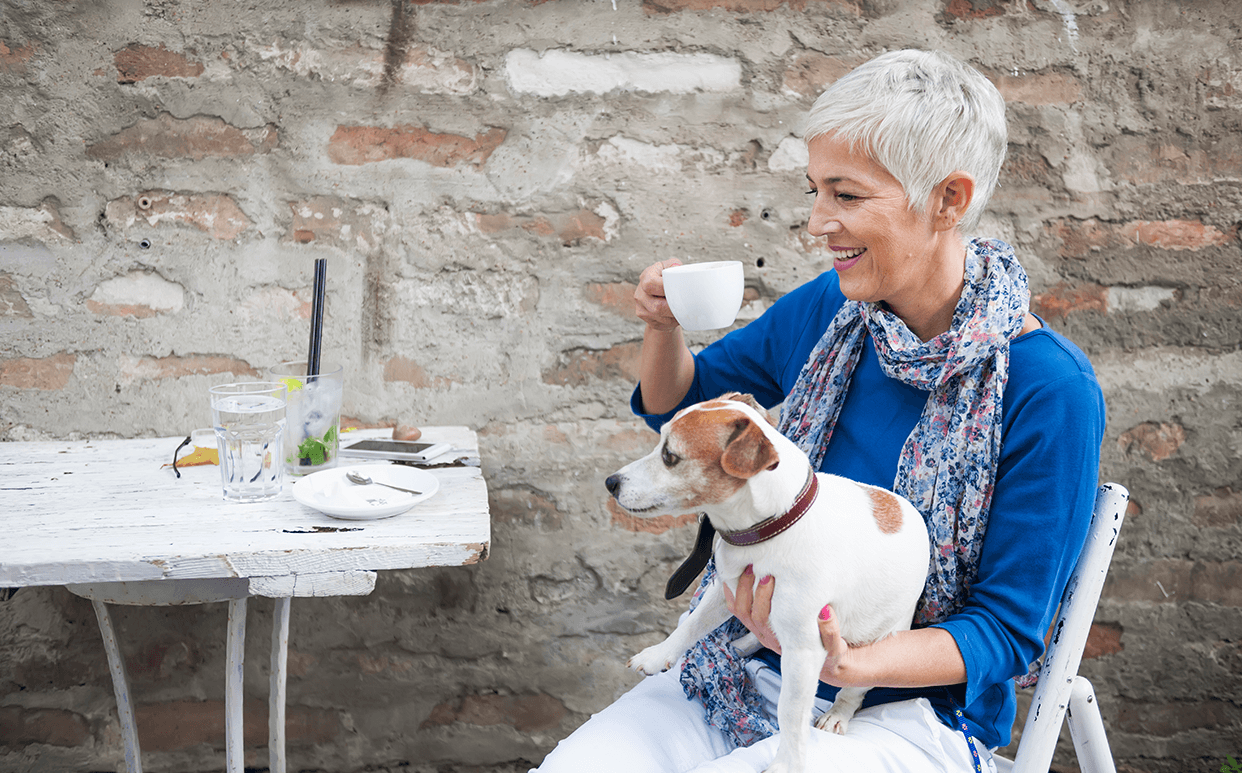 When thinking about registering for an emotional support animal certification, many questions quickly arise. Find answers to inquiries such as are emotional support pets also considered to be service animals, what legal rights and travel laws exist, and how do I go about getting started?
Emotional Support Animals vs. Service Animals
Also dubbed a psychiatric support animal, ESAs are strictly for those who are diagnosed with mental or emotional disorders and are not specially trained. As stated by the Americans with Disabilities Act, service animals are described as being trained individually to perform specific tasks for their disabled owner.
Legal Rights and Travel Laws
You may be surprised to know ESA animals can be any breed or size of dog or cat (or, in some cases, another type of animal). In terms of housing, "no pet" policies and breed or size restrictions do not apply to those who own ESAs. Homeowners associations and landlords will need proof before allowing your ESA to move in.
Contrary to service animals, emotional support animals may not be permitted to accompany you on trips to public buildings like to the salon or the mall as this is up to the discretion of the business owner.
On more extended trips, like flights, it is best to check with the policies from the airline you are using. They vary from airline to airline. However, all airlines require your ESA to be calm and well trained to not cause a disturbance during the flight. Be sure to get your documentation into the airline at least three days before takeoff to avoid kenneling your ESA during the trip.
Obtaining an Emotional Service Animal
Contrary to popular belief, no official registration or certification for ESAs exists. Do not be fooled into paying a website for documents verifying your need for, or ownership of, an emotional service animal. Unfortunately, these documents hold no legitimate bearing on whether or not you need an ESA or not.
The one and the only way to be eligible for ownership of an emotional service animal is through the approval and recommendation of a mental health professional like a therapist or Psychologist. If your licensed mental health professional determines your need through the diagnosis of a disability such as post-traumatic stress disorder, panic attacks, or severe anxiety, they can write you a letter that will serve as your proof. Be sure to ask them to write it on their official letterhead with their license number, signature, and suggestion for an ESA to help alleviate symptoms.
In summary, emotional support animals are vital support tools for those who need them who can aid in the comfort, support, and psychological recovery of the owner. Now that you know what defines an emotional support animal, what laws are in place regarding them, and how to go about getting one registered, it may be time for you or a loved one to get started on the road to recovery with the help of a favorite fuzzy companion.