Top Five Love Stories In Film
April 13, 2018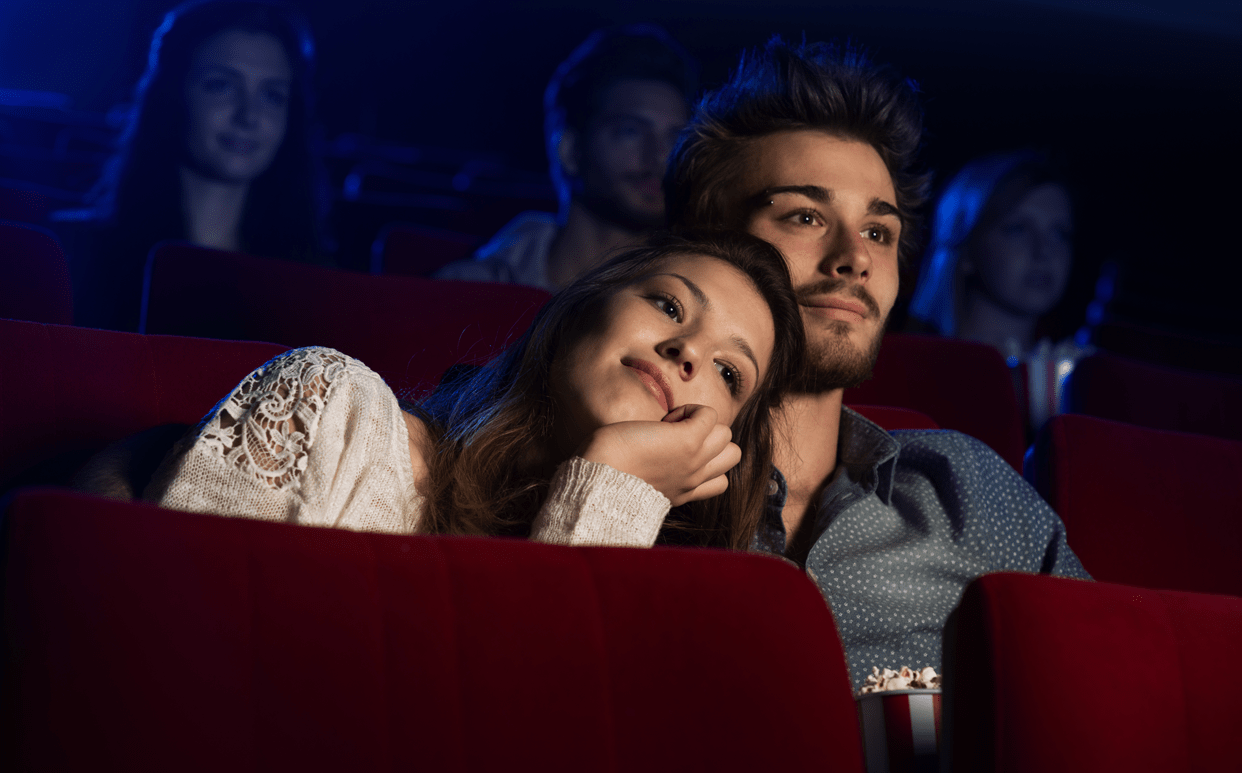 Are you in the mood for love? Get your tissues ready as you prepare for the breakdown of film's top five greatest love stories.
Titanic
Rose, a young and recently engaged aristocrat, falls in love with free-spirited Jack aboard the infamously ill-fated ship. From two separate social classes, Rose and Jack's love is strictly forbidden. As the Titanic sails, the love between them cannot be denied and when things take a tragic turn, it is Jack that Rose decides to stand beside. Although Jack does not make it back from the wreckage alive, Rose spends the rest of her life fulfilling the promises she made to him before his untimely death. The movie continues to stand as one of the most romantic of all time, combining an intoxicating cocktail of love that is both forbidden and tragically cut short.
The Notebook
A poor yet passionate young man named Noah falls in love with Allie, a rich young woman, in the 1940's south. Their relationship broadens Allie's otherwise supervised life, giving her a sense of freedom. However, this newfound freedom is not something Allie's parents support, wanting her to marry a more affluent man. Young love is often the most vibrant and their differences can't keep them apart forever. After reconnecting with one another and spending a passionate few days together, Allie must choose between her first love and her current, more accomplished fiancé. True love wins when Allie and Noah spend the rest of their lives together, using the story of their love to navigate the tragic challenges of Allie's crippling dementia later in life. Let's face it, the couple's passionate rain-soaked love scene is one that moviegoers can't forget.
Casablanca
All is fair in love and war? The classic film Casablanca features an exhilarating love triangle between Ilsa and the two men that love her, Rick and Victor, amid a tumultuous WWII backdrop. The sense of romance and drama is literally glowing and exploding onscreen, making the story an unmovable classic. Victor loves Ilsa so much he is willing to risk his life to have her, while Ilsa would put her life on the line to be with Rick. Rick loves Ilsa so much he would do anything to secure her safety and happiness. He honorably hands her over to Victor knowing he would resign his fight against Nazi Germany if he does not have her. How dramatic, noble, and tragic is that?
When Harry Met Sally
Rom-Coms—we've all heard of them and we all love them. When Harry Met Sally features two friends who argue over whether or not it is possible to have a platonic relationship with the opposite sex. Watching the evolution of Harry and Sally's feelings for each other is an enduring and unforgettable ride. Spawning new ideas about relationships such as "high-maintenance" and the "transitional-person", the movie also teaches us that not every great love story begins with obvious fits of passion but that sometimes it takes a little work, time, and friendship to grow.
Brokeback Mountain
Jack Twist and Ennis Del Mar are hired as ranch hands in 1960's Wyoming. Their time together on Brokeback Mountain proves to be something that neither of them intended—they found love. Keeping their affair a secret, both men marry and have families with their respective wives. They maintain their tortured relationship with frequent trips to the mountain where their love was realized. Being madly in love with a reserved Ennis, Jack finds it impossible to love him and also maintain a life of secrecy when he declares, "I wish I knew how to quit you!" We get it, Jack, we can't quit this movie either.
There you have it! When you want to be reminded of how love can truly conquer all, consider popping in these films for your next fix.