Long Distance Love
March 10, 2017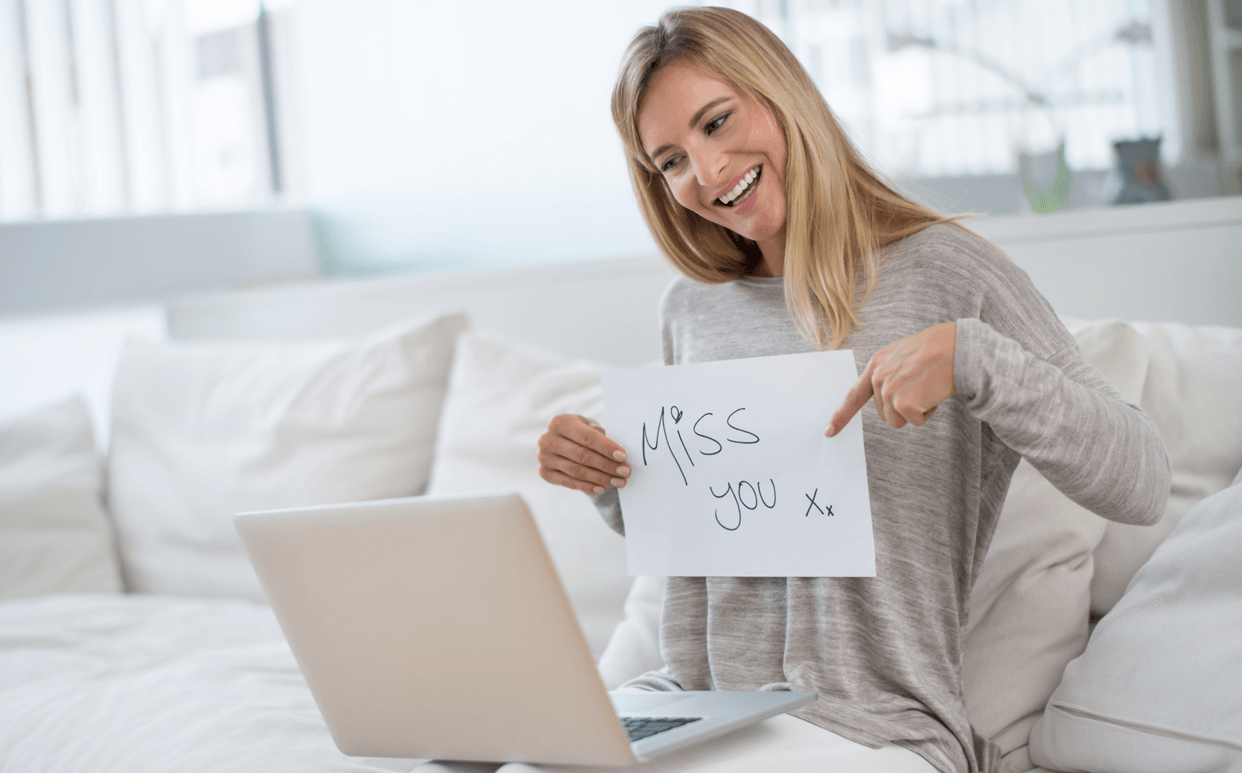 It's finally happened, and you've met the love of your life, and you've never been happier—until you face the challenge of separation. Whether it's a military deployment or relocation for a new job or to help a family member, this separation puts your relationship to the test. This challenge is where you have to decide between saying goodbye now or standing up to the challenges of a long distance relationship.
Don't be afraid to try something new and bet on love, especially if you are happy in the relationship and want to see where it will go. When determination, loyalty and trust fuel true love, a long distance relationship can make your relationship stronger than ever.
Your answers to the following questions will help you decide if you are ready to face the challenges posed by a long distance romantic relationship.
Is there trust?
While the basis of every romantic relationship is trust, a long distance relationship takes that to the next level. In order for this to work, you have to trust your partner and be trustworthy in return.
One of the most critical ways to show trust is to be trustworthy. Be transparent about your plans and the people you are meeting. Don't try to hide inconsequential meetings with coworkers or events with friends. The more you keep to yourself, the more your partner will wonder what you're hiding.
At the same time, give your partner the benefit of the doubt. Don't give into jealous tendencies. If you start to feel the wild call of the green-eyed monster, bring up your concerns before they become accusations.
What are your expectations?
Are the two of you on the same page regarding your expectations for the relationship? Before separating, try to come to some agreement regarding how often you expect to communicate and what methods you are going to use. Do you want to text throughout the day and connect via FaceTime or Skype every evening?
The details of your arrangement aren't as important as the fact that you and your partner are on the same page with how often you'll be in touch. This conversation is your chance to discuss plans for in-person visits and how you can afford it and how often it will happen.
What Is Your Vision of the Future?
Not only do you have to be on the same page regarding trust and communication, but do you share a common vision of the future? If the separation is not for a defined amount of time, where do you see it going? Are you working towards a future where you can be together, or are you content loving one another at a distance?
If and when you embark on a long-distance relationship, you will encounter much skepticism and negativity from your friends and family. Don't let that deter you and stay positive and buoyed by your love. It will take work, and it will take effort, but nothing in life is worth having if you won't fight for it.