Is Your Libido Controlling Your Heartstrings?
April 8, 2013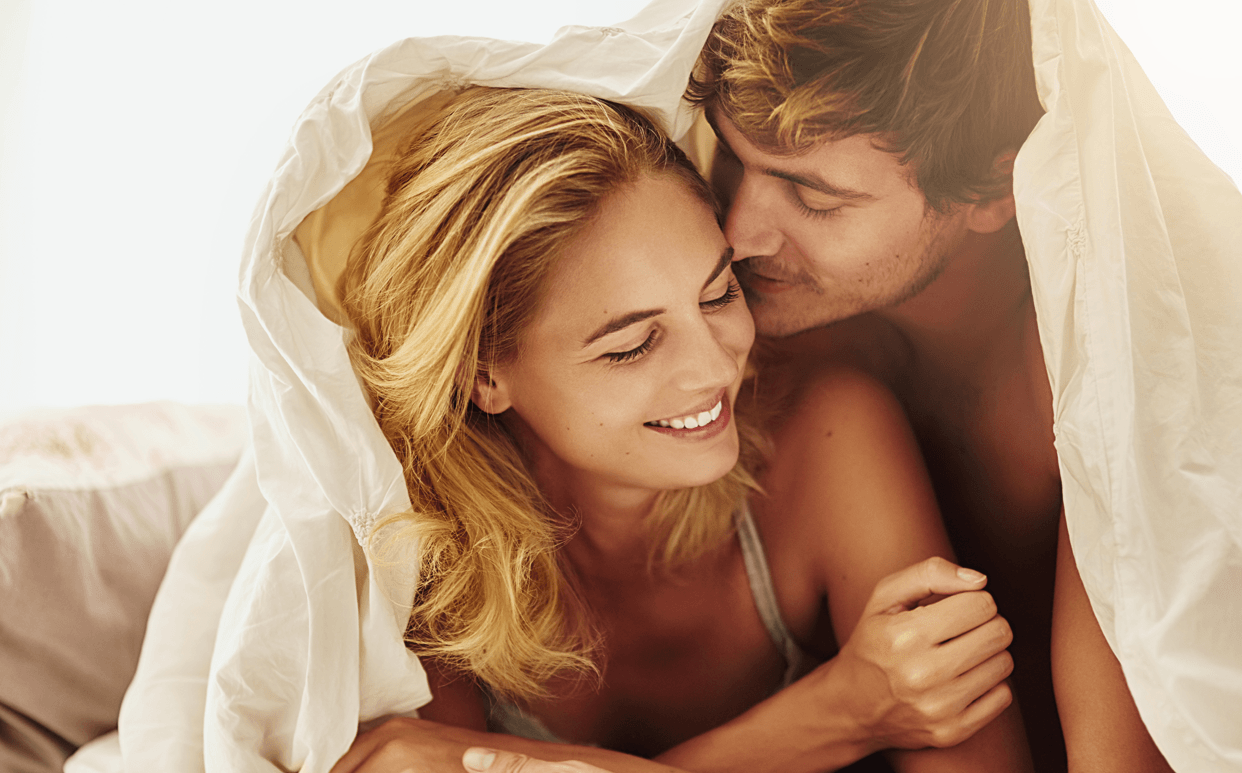 Sex and handcuffs, in 2019, is more than just chaining your lover to the bedpost for a little role-play or BDSM. In fact, the shackles I am referring to are not the frilly, leopard-print toys hidden under your bed, but rather the emotional type that happens when you allow your libido to take control of your heartstrings.
When you make love to your committed partner, something very wonderful happens. Your brain explodes with various hormones, allowing your mind, body, and spirit to interact, strengthening the bond you share. Unfortunately, the brain's hormone gates pay little attention to our bedmates. Whether you're in bed with your soul mate, or just some guy or girl you met, you're going to experience a similar feeling of love, security and companionship.
The difference comes about 30 seconds after orgasm (or the morning after) when practicality, vulnerability and insecurity regain consciousness and you are left with the bittersweet desire to be in love. It is this feeling that can emotionally handcuff you to this person, whether they are right for you or not. Let's look at this situation in a bit more detail.
"Book Her Danno."
Men are not immune to the emotional cuffs of sex. In fact, a man can actually find himself entangled to a woman's web just by the promise of sex. Some women use this to lure a man's attention and favor, so that she can get what she needs, whether it's attention, marriage, fidelity or lavish gifts. For better or worse, some marriages are based on this principle.
While a woman can use sex (or the promise of it) to gain leverage, in the single's market, it no longer works quite as effectively as it once did. The reason for this is its value is now hanging on the clearance rack at Walmart. Men have found themselves in a very comfortable position as of recent years. The demand for sex is as high as ever, yet, because a quarter of women are willing to sleep with a guy within the first week of dating, it has lost some of its strength as a bargaining tool.
This is the direct result of supply and demand. Most singles bars have become an all-you-can-eat buffet for men. Sex is fairly easy to come by. If a woman chooses to hold out for commitment, a guy may decide to move on to the next one. You may say, well, good riddance to him. However, in a world of easy sex, even the good guys are taking advantage of the sale prices. If you consider that there are more available women than men in many areas (college campuses, etc.), if a woman wants to compete in this market, she's going to have to follow the standard rate.
Now, I know what you might be thinking. Today's liberated woman is enjoying casual sex more than ever, so who says this is a problem? Statistics show that as single, available women age, their desire for casual sex falls like a grand piano off the side of Niagara Falls. It's not her libido dropping, as a woman's sexual peak doesn't hit until her mid-thirties. Something else must be happening, such as that she is realizing she does want an emotional investment from a guy. Without it, sex is just a pair of handcuffs holding her to these men who have little reason to commit.
The Plant and Dog Rule
How you choose to use your sex is your business and nobody should tell you otherwise. However, I do want to leave you with one delectable appetizer for thought. Sex can short-circuit your ability to read into a person's communication style, values and expectations. This makes it difficult to make good decisions about the people you choose as bedmates.
If what you are looking for is sex only, all I can say is there are a lot of fabulous deals out there. However, if you have sown your oats and are looking for more fulfillment from your lovers, you might want to consider taking up the "plant and dog rule." If you wouldn't trust a guy enough to take your key, water the plants and feed your dog while you're on vacation, you should reconsider trusting him with your heart, body and soul!
Today, it is the women who have their hands tied. Tomorrow, however, if they chose to hold out on sex, they would have the collective power to redefine the meaning of their relationships. It would be at that point that women would inherit the earth!