Is It Easier to Fall in Love During the Holiday Season?
December 11, 2020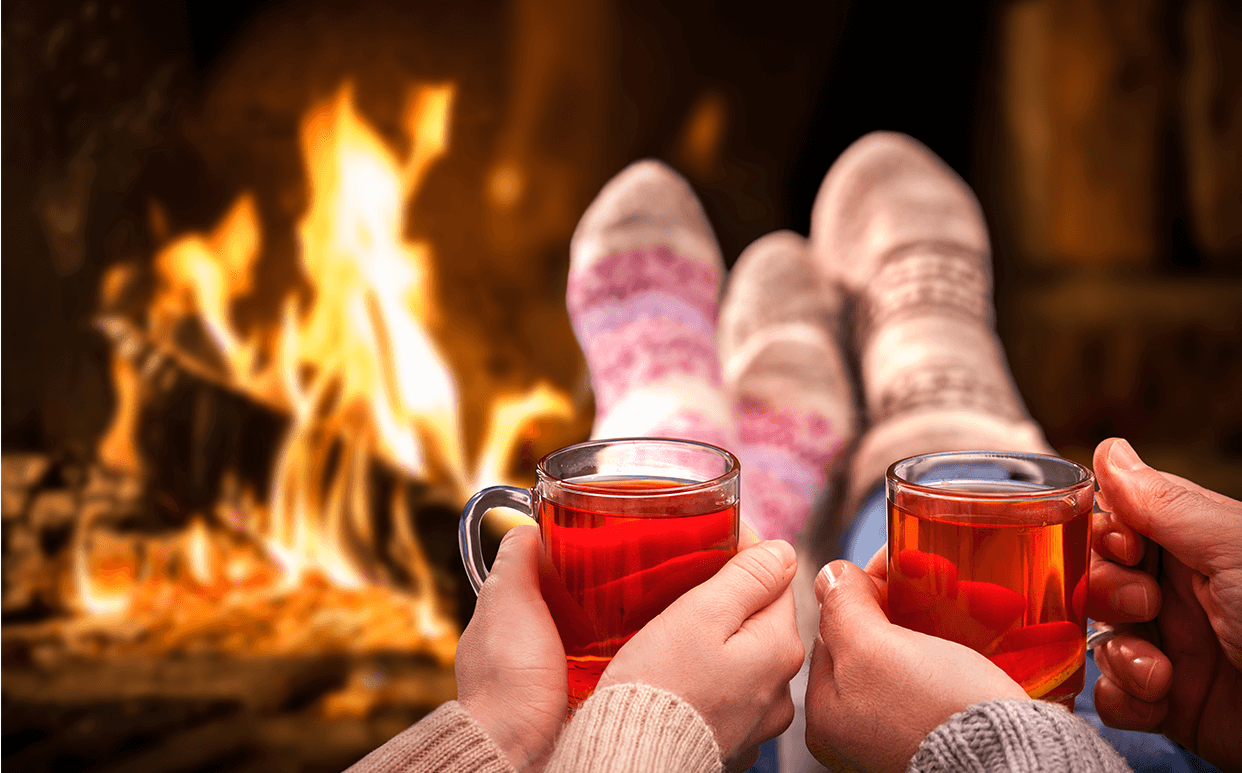 We all indulge in our fair share of holiday rom-coms with their happily-ever-afters. Is there any reality to all of that magic? What is it about cozy evenings, generous gifting, and family time that might help boost your newest love match? You might be surprised that this upcoming holiday season might be your best chance to catch some love for the next year!
What Does the Holiday Timeline Do for New Relationships?
When you fall head over heels for your new partner—it seems like time essentially stops. It can be challenging to feel attached to reality when experiencing newness and joy at high levels. If you think of the magic of holidays, you might notice the same effect—they seem to fly by. Due to the time off from work, the quality time with friends and family, and the gift-giving, the holidays are essentially mini joy-filled vacations for most of us. If you pair a new relationship with the feel-good air of the holidays, you have the perfect equation to feeling like you are more rooted in love.
What Do Holiday Festivities Do for New Relationships?
Long shopping lines, financial pressures, and excessive commitments are some of the most commonly held anxieties for the holiday season. There is no doubt that there can be significant amounts of preparation and other stressors that the holiday season brings. However, the food, the laughter, and love you cultivate with your closest family and friends make everything else melt away. When you are in the feel-good moments alongside a new fling, it is easy to project your budding relationship into the future for upcoming milestones.
The holidays, at their core, are about connection. As you engage in these once-a-year rituals with the ones you love, you and your new fling will undoubtedly build a connection at a higher rate. With every new journey you embark on in life, you will encounter its "firsts." Bringing your new love match to your family's festivities will naturally add weight to your relationships because you are experiencing your first family outings together—the first of many more firsts to come!
How To Make the Holiday Spark Last
The carols, feasts, and gifts eventually and sadly come to an end each year. After you build some connection with your new partner over the holidays, how do you take that momentum forward in your up-and-coming relationship?
Most importantly, do not let the romance of the time cloud the fact that all relationships are marathons, not sprints. Try to remain grounded for the New Year and keep expectations realistic. As always, make sure that you are actively communicating your wants and needs to continue to manifest a deeper relationship.
This holiday season, add the new love of your life to your gift list. Who knows, the magic of the holidays might deliver!