At-Home Date Ideas For Couples Stuck Inside
February 17, 2023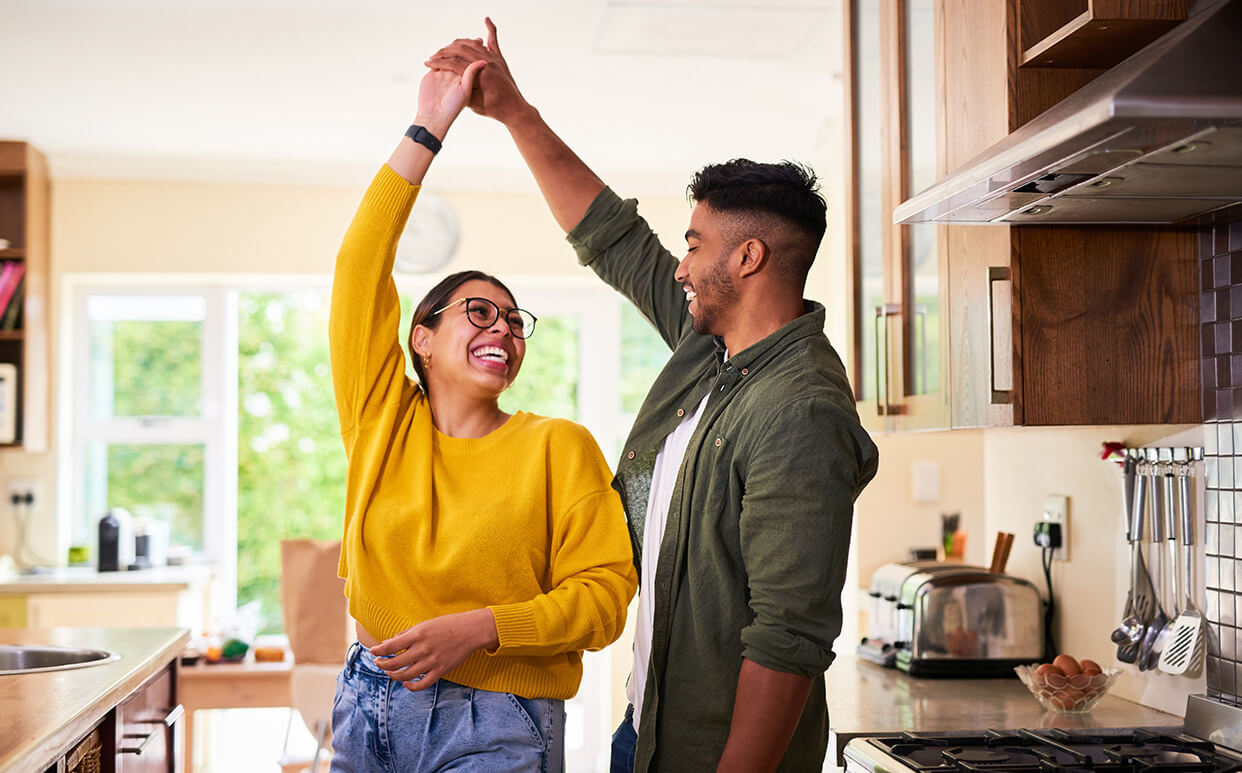 There could be many reasons you are stuck at home with your partner—finances, weather, or any other unpredictable circumstance. However, this doesn't mean that date night must be off the table! You can view your at-home date night through a new lens once you realize that the most important part of date night isn't the place but rather the connection. Strengthening your romantic relationships provides some of the most satisfying rewards. Don't be afraid to get creative and read on for some unique at-home date ideas! Which will you try first?
Bring the Outdoors, Indoors
Are you rained out from your favorite outdoor dining or recreation spot? Well, don't fret! Set up a tent for an adventurous, indoor camping night. Tell each other campfire stories and make some s'mores. Or, set up your favorite blanket in any room and have an elaborate picnic—without the bugs! Open the windows if possible and play atmospheric outdoor sounds to make things seem more authentic. Sometimes life throws us curveballs, but that doesn't mean you can't improvise with the ones you love.
Watch Your Favorite Childhood Movies
Can't make it to your local movie theater? Set up your unique double feature and watch each other's favorite movies from childhood. There is no better way to get connected with your partner than to share in their most favorite and formative things. Get the popcorn popping, soda flowing, and dim the lights; you won't even realize you aren't in a movie theater. Don't be afraid to pump up the sound for an authentic movie-going experience.
Make Plans for Future Adventures
Okay, you are stuck at home now, but that will not always be the case. Use this quiet, reflective time to dream about future adventures with your partner. This might be a simple date night next week or an elaborate vacation for next year—use the opportunity to discuss your mutual desires. So book that flight, set that reservation, and remember that long-term relationship connection involves both extremes!
Cook Something Extremely Complicated
Your favorite restaurant's favorite meal might seem like a distant dream. But there's no reason why you can't try to replicate it at home! Look how to make the most delectable meal you enjoy at your local restaurant. Don't skimp on the details! Light candles at the dinner table, use your most fancy plates, and maybe even leave the dishes for the morning.
Invite Your Friends and Make it Game Night
Do you feel like you want more company? Invite your friends for a fun and friendly game night. Get your favorite card games or board games ready for action. To make it extra fun, make each game worth a certain amount of points, tally everyone's scores at the end of your gameplay, and have raffle prizes up for grabs. No one should leave empty-handed!
There is nothing that a little creativity and improvisation can't fix! So next time you're stuck at home for date night, make new and lasting memories with the ones you love.