10 Summer Date Night Ideas
June 28, 2019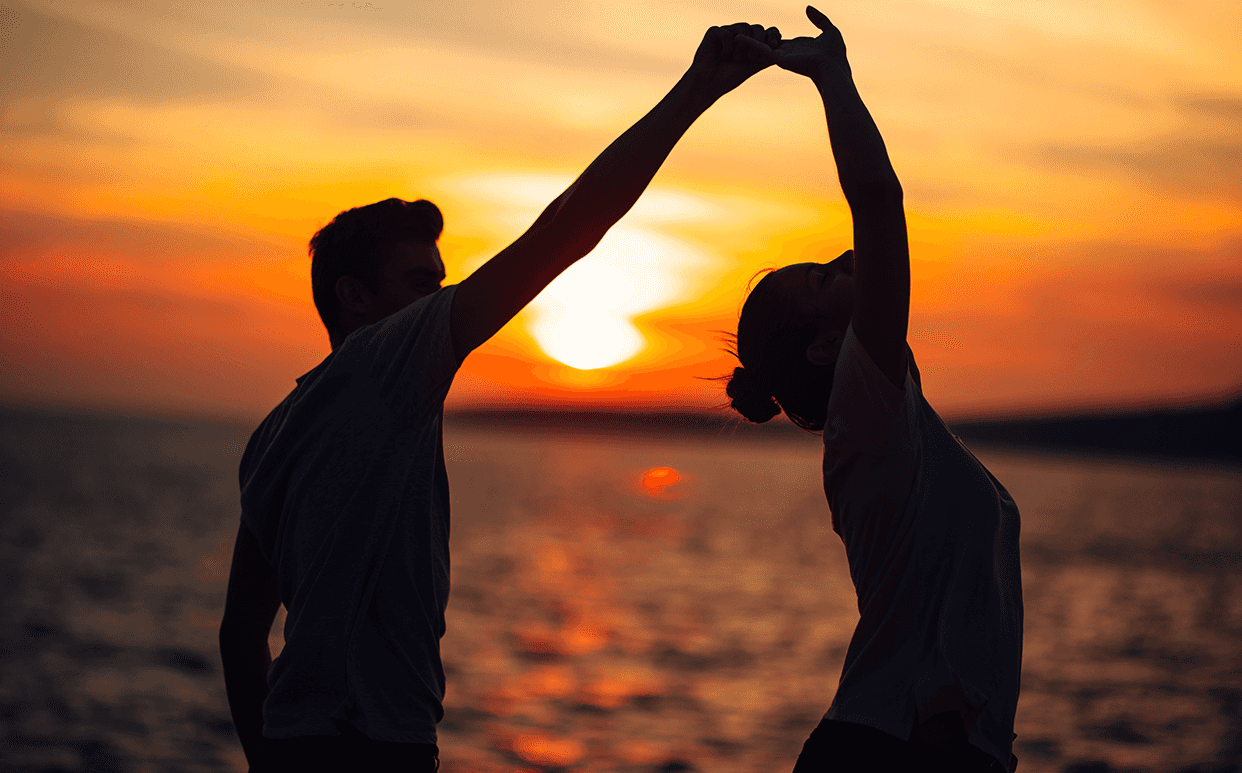 Are you wondering what to do on those hot, steamy nights? Improve your summer date nights with these easy ideas!
10. Outdoor Movie Night
Get in the car and go retro at the drive-in with your main squeeze to heat up the evening. Scary movies and romantic films are the best choices for viewing together, as they encourage touching. The nostalgic factor may bring your relationship back to the glory days of hand holding and excitement. If there is not one in your area, fashion a makeshift theater from a projector and a white hanging sheet or white wall.
9. Night Swimming
Deemed dangerous to attempt alone in open waters, in rip currents or while intoxicated, when night swimming is done safely with a partner it can yield passionate results. When the weather heat gets you down, free yourselves from the restraints of gravity while you cool off with a date for a quick dip!
8. Dine Al Fresco
Slurp down in-season oysters on the deck of a seafood restaurant, eat fresh fruit salad at a private picnic, or cool off with a refreshing frozen beverage and get titillated at a tiki bar!
7. Live Music
Catch some killer tunes at a summer concert series, symphony performance or acoustic session this summer with your loved one. Hearing the rhythms and melodies are sure to spice up your night.
6. Sunset Slow Dance
Find a location which highlights the natural beauty of the sun setting. Coastal, mountain, field or lake views are some recommendations, but a rooftop urban environment works just as well. Set up an offline-accessible playlist of your ideal songs for a romantic evening of slow dancing which will not require wifi connection on your device. Bluetooth speakers can enhance the sound quality and volume level if you so desire.
5. Art Class
Create a great date by getting messy with your mate at a ceramics or pottery class. Alternately, painting and wine tasting classes are increasingly popular destinations for indoor dates during the summer months.
4. Arcade Night
Playing games is usually considered a bad thing when dating, but literally playing them is a way to have a ton of fun. Find an arcade, bowling alley or billiard hall to get out of the summer sun and score some points.
3. Comedy Club
Let's face it. Laughter is sexy. Get in the mood for summer lovin' by catching an open mic night or professional comedy tour at your nearest comedy club. Bask in the air conditioning and let the belly laughs connect you with your partner.
2. Couples Massage
This summer season, why not enjoy a simultaneous massage with one another for a change? It is your choice, get one in the comfort of your home or venture out to a spa or popular chain to unwind together.
1. Mini Vacation
Book or plan a little getaway for a night to your kind of favorite place to go as a couple. Camp in a tent, get a 5-star hotel or resort, go on a day cruise, rent a log cabin or a find nightly rental house online. The concept of getting away from it all allows you both to decompress, escape your daily routine and have a small summer vacation adult-style in which you can focus entirely on each other.