Your Holiday Guide to Online Shopping
December 4, 2020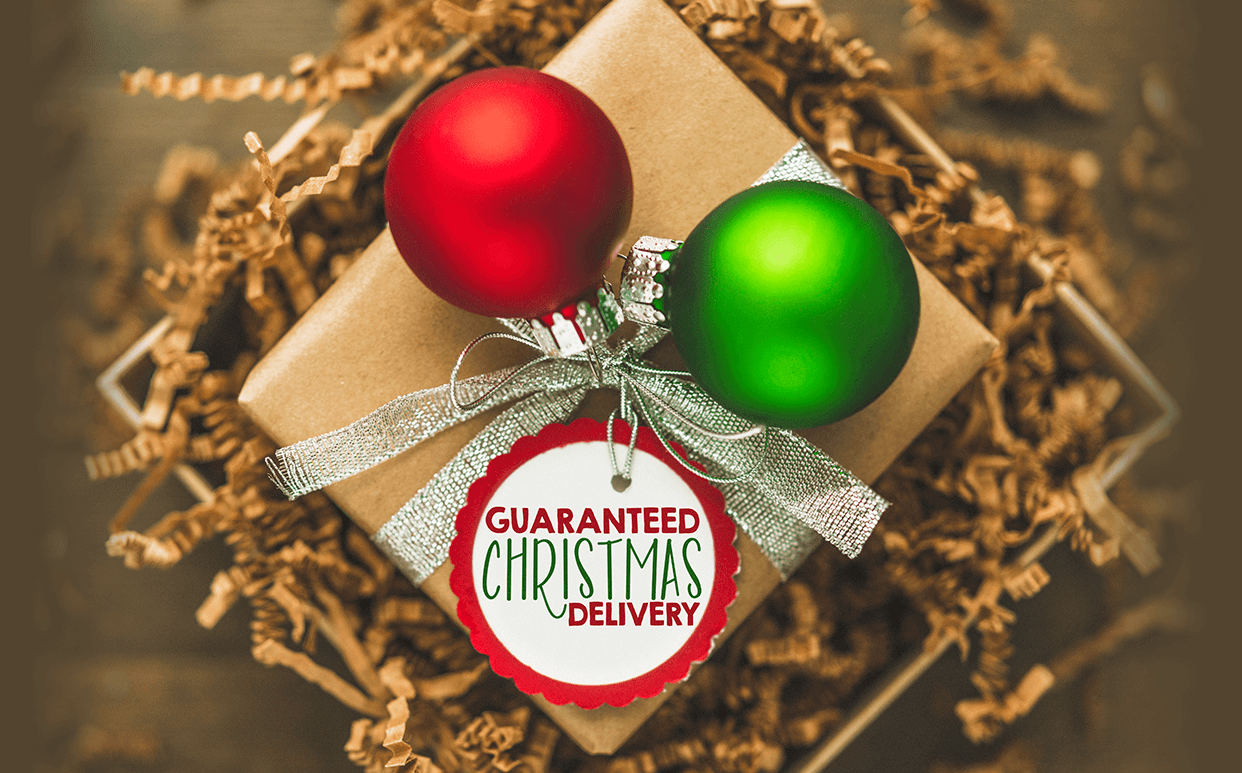 'Santa' relies more and more on online shopping—and the trends suggest digital shopping carts will virtually replace any other form of shopping in the years to come. Some don't mind change while others firmly resist; however, shopping online looks like it's here to stay! With the following tips, your gifting this holiday can remain personalized and unique without the long lines, the sell-outs, or any other pesky last-minute inconveniences!
Yes, You Can Procrastinate but Try Not To
Shopping online can most certainly justify and remedy your gifting procrastination. Hey, we're only human, and sometimes we need to cut ourselves some slack! Some websites even offer same-day delivery options! However, you should always be prepared for an influx of people that may have the same idea. Depending on the product and where this product is available, you can still run into similar issues with product availability. So, with that said, continue to keep your eyes on the calendar and be sure to be as proactive about selecting gifts for friends and family as soon as you are able.
The Internet Means More Opportunity to Make It Personal
Not making or selecting a gift by hand has the potential to make the gifting process seem a little less personal—but that doesn't have to be the case! With new shops and websites appearing by the day, you'll find your options for a personalized and unique gift are also exponentially growing! If you want to give your gift a special touch—consider a customized gift. Many artists make their living by selling their original or commissioned works online. There will be no lack of creative options for you as you search for the perfect present if you keep your options open.
If you are stumped for ideas, consider this—would this person buy this for themselves? If the answer is yes, think of something they might not immediately purchase. The gift will feel that much more intentional and might open up new avenues of discovery for your loved one!
Stay Safe Online
One major downside to online shopping is a sneaky, hidden enemy—identity theft. There are several things to keep in mind if you are doing your shopping from the comfort of your home.
Be mindful of the look and feel of the website. If you find that it overrun with advertisements, continually refreshing itself, or features less than trustworthy graphics, fonts, and grammar—you might be dealing with a fake website. To be sure, you can copy and paste the web address on your internet browser to do a quick search. If there are articles or warnings against the website—keep shopping elsewhere.
It is essential never to save personal information on any online forum. This personal information includes your address, social security number, and bank or card information. Skip using functions like "autofill" or any other applications that have this valuable information on file, because this makes it infinitely easier for hackers to steal your identity.
Lastly, make sure to go through with your purchases on a private Wi-Fi address. Avoid using public Wi-Fi at all costs, as hackers can intercept this data far easier! Be one step ahead of their game and take the necessary precautions.
So now that you know when to shop, how to personalize your gifts, and crucial safety tips for shopping online—what is on Santa's list this season?