Unique Christmas Traditions Around the World
December 25, 2020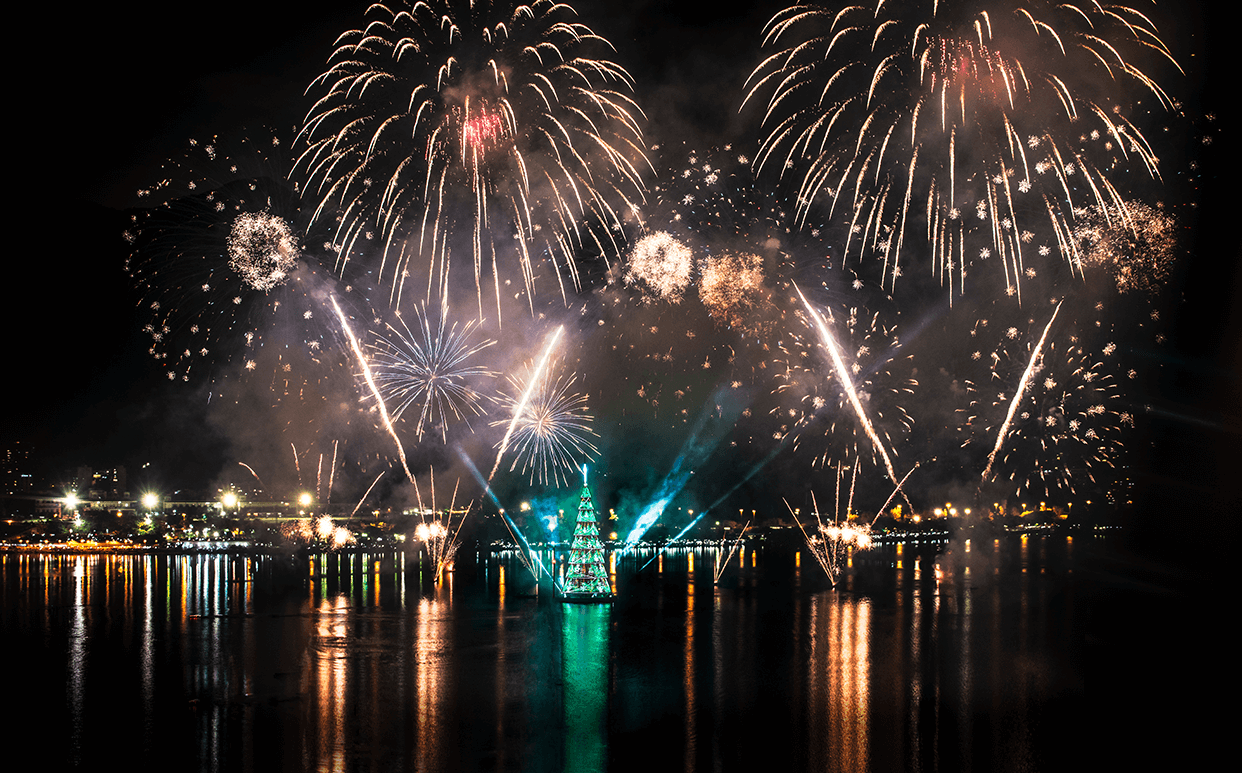 It seems like each family has their own unique Christmas traditions—hunting down the perfect tree, white elephant gift exchanges, or an all-day Christmas cookie bake-a-thon. There is no doubt there are endless possibilities to make this time of year feel special. Below, take a trip around the world and learn how the rest of the world spreads that holiday cheer.
Krampus in Austria
There is a scary sidekick that joins in on St. Nicolas festivities in the Alpines. To keep children in line, Krampus, a devil-like creature, will visit "bad" children if their behavior does not deserve sweets or treats this year! Yikes!
Vibrant Colors in Mexico
It isn't just red and green in Mexico over the holidays! Those in Mexico also start celebrating in early December with a street parade. Vibrantly decorated costumes are worn by performers that enact the tale of Mary and Joseph's triumphant journeys.
Advent Calendars in Switzerland
More and more traditions become store-bought by the year. However, Switzerland's families make personalized and unique advent calendars to count down the days before Christmas—each with its own special, small treat!
Fireworks in Portugal and Brazil
In the US, fireworks are a 4th of July exclusive. At midnight on Christmas Eve in Portugal and Brazil, families exchange gifts and well-wishes with family, then the broader community with a festive firework show!
Sinterklaas in the Netherlands
St. Nicolas is the small brother holiday to Christmas Day; however, the Netherlands goes big with Sinterklaas! A townsperson will dress up in a red cape and beard to hand out treats to all good boys and girls on St. Nick's.
KFC Christmas in Japan
Although only 1% of Japanese are practicing Christians, a creative marketing campaign from fast-food giant KFC in the mid-1970s keeps one very unique Christmas tradition alive. A tagline translating to "Kentucky for Christmas" has millions of Japanese families ordering delicious fried chicken on Christmas Day.
Window Candles in Ireland
Christmas is all about symbols and traditions. In Ireland, it's no different! The Irish will place tall, red candles in their windows to symbolize the season's warmth and generosity. The holidays make for quite a quaint, picturesque Irish countryside.
"Little Christmas" in Norway
In Norway, you don't celebrate Christmas once, but TWICE! In addition to Christmas Day, families in Norway will celebrate the season with their unique ritual on December 23rd called 'Little Christmas". Some may use the day to decorate their family tree, eat hot rice pudding, or build a gingerbread house. Wow, a holiday season that is twice as nice!
Christmas Grill-out in New Zealand
New Zealand may be one of the most faraway landmasses from the US; however, New Zealand likes to celebrate with a twist. Instead of the traditional Christmastime fare, New Zealanders will grill their favorite seafood and seasonal veggies. Christmas on the beach? Sounds too good to be true!
Iceland's 13 Days of Christmas
Who needs 12 days of Christmas when you can get 13? 13 nights before Christmas, children are visited by the 13 "Yule Lads" that either gift good children with treats or punishes them with rotten potatoes. Hmm, I guess coal is not as bad as you think it is.
There you have it! The top ten Christmas traditions worldwide prove that the holiday season is one of the most unique and inspiring times of the year!