The History of Winter Holiday Symbols
December 20, 2019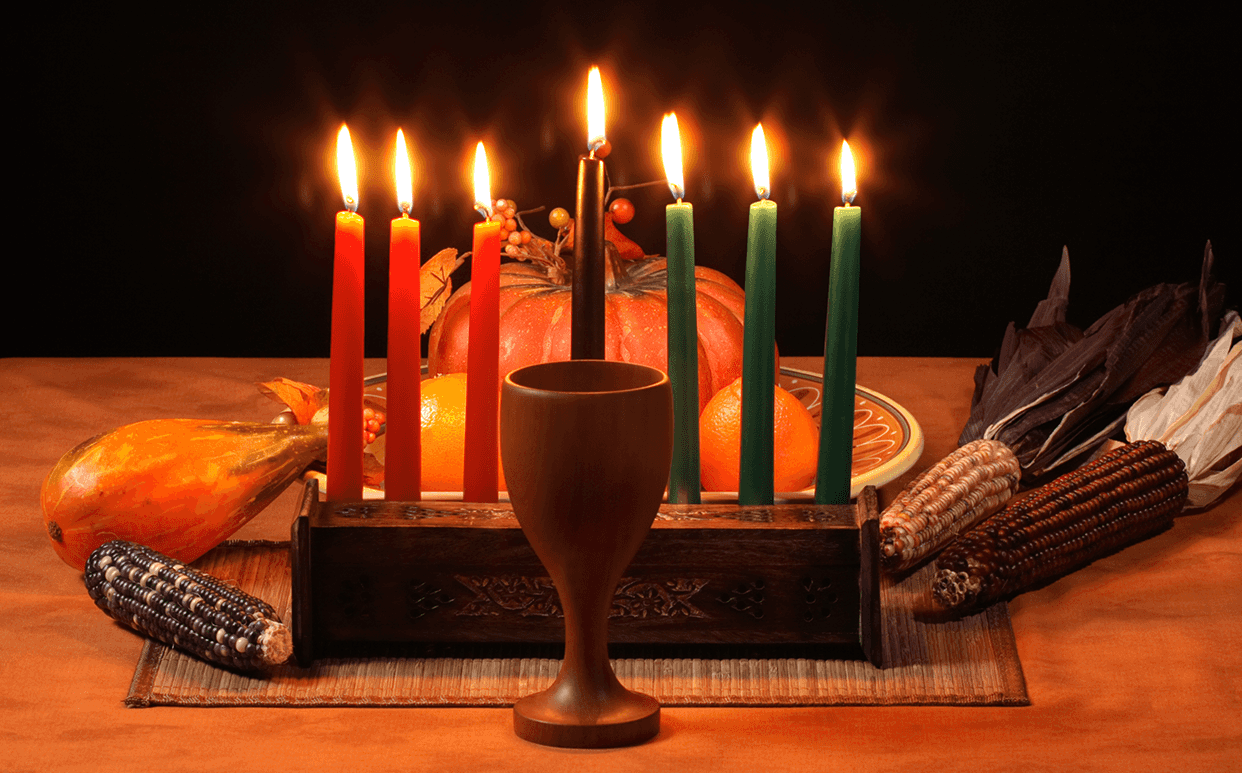 For those who observe them, token symbols of holiday cheer are instantly recognizable. But, have you ever wondered how these traditional holiday emblems came about?
Hanukkah - Dreidel
Playing with this four-sided spinning top during Hanukkah is not an ancient Jewish practice. Instead, it was an attempt by children in the streets at learning banned religious texts under the guise of gambling. This was an everyday practice, not intended to be attached to a holy holiday. Crafted similarly to English and Irish teetotum tops, this clay (now wood or plastic) toy with Hebrew symbols painted on it lands on one side. The emblem which faces up inspires the vocal recital of a Torah verse. If you get it right, you win, "gelt," meaning a prize like gold coin chocolates.
Christmas - Christmas Tree
The evergreen fir tree has been used as a decoration in homes during the holidays for thousands of years. This convention has roots in Pagan, Roman and Christian religions. The main difference being Pagans and Romans used only the branches of the trees inside the house to celebrate the winter solstice while for Christmas time the whole tree is brought inside (minus the roots). Since Germans commonly continued this practice, it was first introduced to Americans by German immigrants in the late 1700s. Although, the first recorded commercial sale of Christmas trees did not begin until the 1800s.
Kwanzaa - The Seven Candles
Kwanzaa takes places at the same time as the end of the year harvest festivals in Africa. It was first created in 1966 by Californian Dr. Karenga. Drawing from the traditions of the Ashanti and Zulu cultures in Africa, these powerful Kwanzaa symbols were thoughtfully compiled to bring together those Americans with African descent. Lighting seven candles during the holiday represents the seven African principles of Nguzo Saba (Swahili). Held in a kinara, or ceremonial candle holder, these red, black, and green candles stand for faith, helping each other financially, purpose, unity, working together, and independence.
New Year's Eve - Ball Drop
This iconic event first began in New York's Time Square in 1907. A young metalsmith named Jacob Starr made the very first ball sculpture. It weighs 700 pounds and consists of iron, wood, Waterford crystal, and 100 light bulbs. This sparkling illuminated sphere descends the flagpole atop One Times Square and signals the midnight time change to ring in the new year. It occurs every single year, with two exceptions which happened in 1942 and 1943 to adhere with strict World War II night time lighting regulations. What began as a purely American tradition has now spread to include six other ball drop locations.
To learn more information about the origin of your annual December revelries means you can further appreciate the importance and history of the holiday. This year, while you feast and toast your family and friends, keep these facts in mind for a greater understanding of what exactly you are celebrating and why.