How To Rock Tax Day
April 6, 2018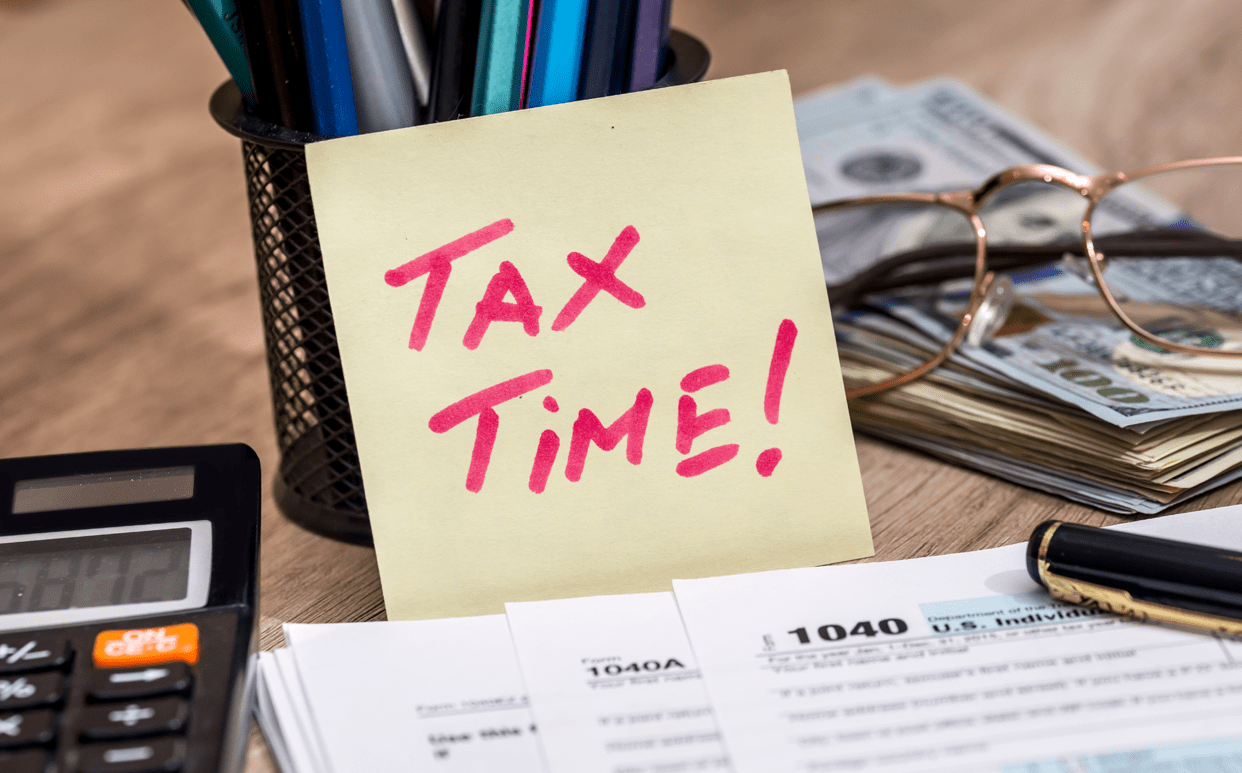 Benjamin Franklin once said, "…in this world nothing can be said to be certain, except death and taxes." Every year, filing our federal tax returns is as sure as putting up the Christmas tree and blowing out the candles on your birthday cake. Tax Day, the colloquial term for the federal deadline for our income taxes, can be a day of tremendous stress for many Americans. With so many options out there, it can be hard to choose the right process for filing your taxes stress-free and with optimism for a generous return. Doing taxes doesn't always need to be a stressful task and these steps will help you prepare and also help you get the most out of your tax refund this year.
Take It One Step At A Time
Let's face it, filing taxes is completely overwhelming. With countless receipts, tax forms, and other paperwork to consider, it would take a master multi-tasker to organize. To make the process easier to tackle, break it down into steps. First, start with the basics and get all of your paperwork in the same place. Second, write down all the deductions you want to take advantage of. Third, start doing research on the proper forms and procedures for each. With the organization and research taken care of beforehand, filing will be a breeze without adding extra work before a deadline.
You Don't Have To Do It Alone No Matter Your Budget
There are many tax agencies out there that are willing to help with your taxes. It's their job! They also may be aware of many tax deductions you didn't even know existed. Do proper research into the cost and read reviews of agencies and agents to choose which properly fits your needs and budget. If you are looking to save money and would rather file your taxes on your own, it might be a good idea to do it with a friend. Having someone next to you will be good when things start getting stressful. Any extra support is helpful and will make the process less menacing.
Invest In Your Future
With the average American predicted to take home a $3,000 refund this tax season, there are many ways you can responsibly spend it. Although splurging on new clothes, electronics, or a spa day sounds appealing, think about your most valuable asset: yourself. If you've been waiting for the right time to take that course, receive that training, or get that certification, set aside some of your refund to invest in your future skills and opportunities.
Boost Your Serotonin
Alright, splurging does have some positive health effects after all. We can always use a little bit of a splurge to keep our spirits high. Think about using some of your tax return to boost your serotonin levels. However, consider investing in an experience instead of a product. Shortly after buying a new gadget or an expensive pair of shoes, the happiness will eventually fade. A more satisfying option might be to spend on travel. Scientists say that the happiness attached to new experiences is stronger and lasts longer. Take that dream vacation you've always dreamed of—it's for your health!
When you think about taxes—stress, paperwork and deadlines do not have to be the only things that come to mind. Consider preparing ahead of time and investing in your future self to turn this next Tax Day into a day of optimism and opportunity!