Cinco de Mayo: What It Really Means
May 4, 2018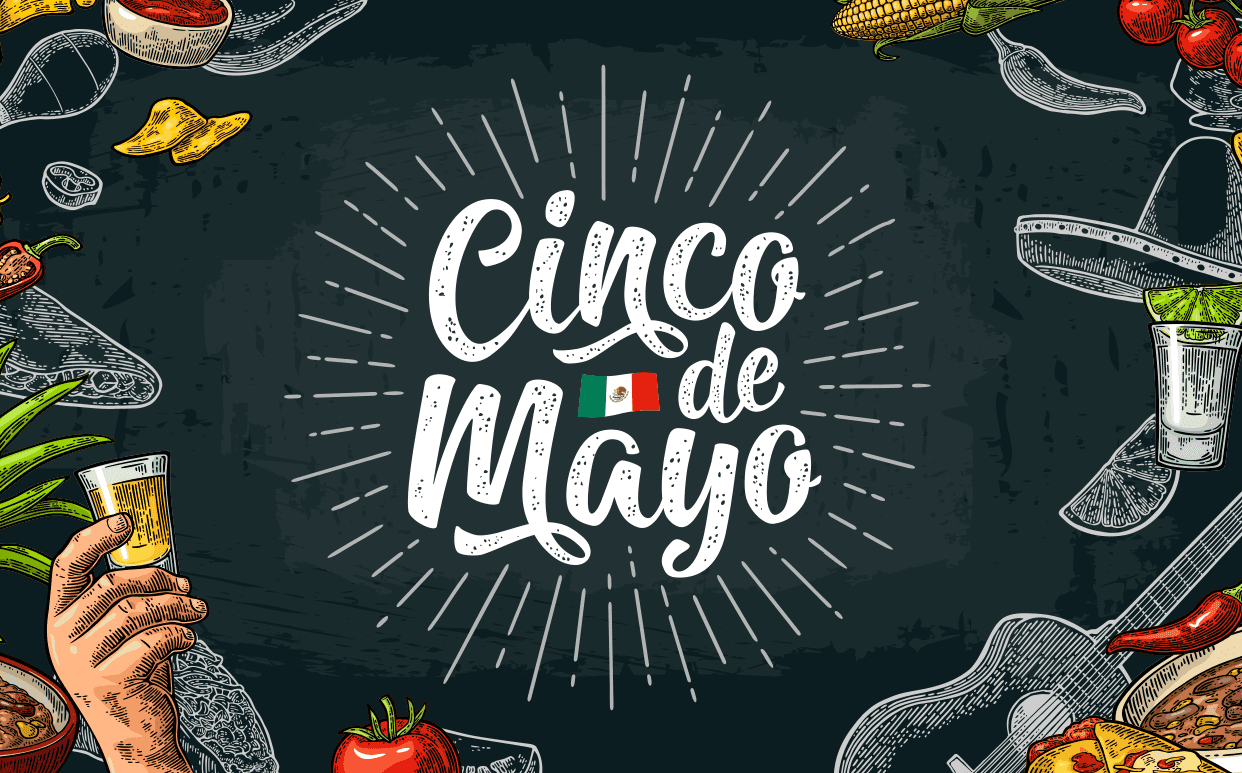 The United States is known around the world for its breadth of culture and heritage. America is also host to a variety of cultural holidays that represent the diversity of its citizens. Cinco de Mayo (May 5th) of each year is what seems to be a current phenomenon among Mexican-Americans and other cultures alike. When you think of Cinco de Mayo, what you might think of is an opportunity to indulge in margaritas and traditional Mexican food. But, what is the meaning behind the holiday and why do we celebrate it in the United States? Before you head to the party this year, read on to understand the history and significance of the holiday.
The French Invasion
It is a common mistake to think Cinco de Mayo is a holiday that represents Mexican independence. However, Mexico celebrates their independence on September 16th of each year. Cinco de Mayo is rather a commemoration of a battle with France during a period of Mexican financial ruin. On May 5th, 1862, Mexico was targeted and attacked near the city of Puebla by the French government for owing an immense amount of debt. The battle lasted all day long, and the result was unexpected—Mexico won, killing over 500 French soldiers while only losing 100 of their own. Just four days after the battle, Mexican President Benito Juárez declared May 5th as a national holiday, calling it "Battle of Puebla Day" or "Battle of Cinco de Mayo."
It wasn't all success from there on for Mexico. France's monarch, Napoleon III, and his troops eventually regrouped and the second battle at Puebla followed a little over a year later on May 17, 1863. This time the French walked away victorious and forced the Mexican government into exile to the north.
Why We Celebrate Cinco de Mayo in the US
The US is home to 36.3 million Mexican-American citizens. Throughout the 1960's, Mexican activists raised awareness of the holiday stateside. Before the margaritas and festivities, the essence of the holiday was to celebrate an indigenous victory over a world super-power—an inspiring story of an unlikely underdog. Today, colorful cultural decorations, traditional music, food, and drink take center stage, making it one of the most misunderstood celebrations in America today.
Celebrations In Mexico
Surprisingly this significant day in Mexico's history is not celebrated throughout the entire country. Festivities are more prevalent in and around Puebla where the battle took place. Unlike September the 16th, Cinco de Mayo is not considered a federal holiday in Mexico, which makes May 5th as normal as any other day in the country.
Before you partake in Cinco de Mayo festivities this year, knowing exactly how it came about will add some perspective to the day. Take some time to reflect on the history and significance as you prep for this year's Cinco de Mayo celebration to make it memorable!