Which Workout Is for You?
September 15, 2023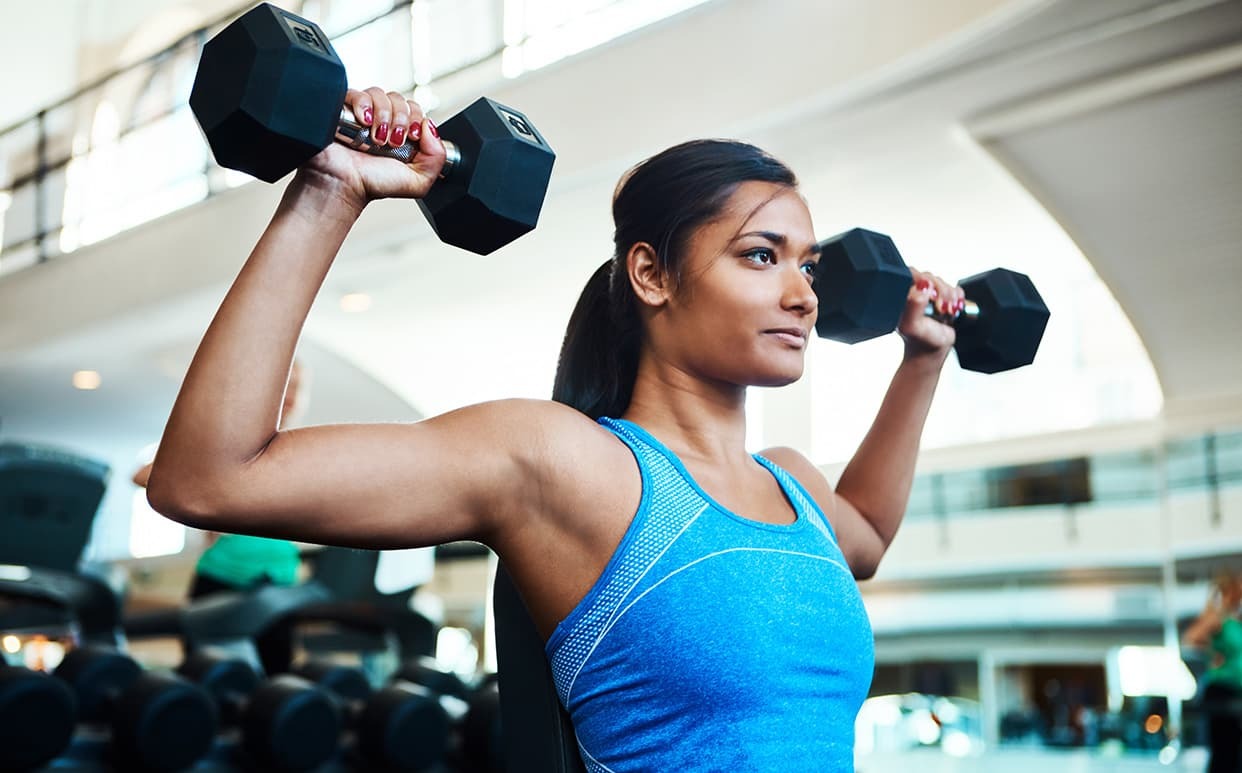 A healthy lifestyle requires a balanced diet and a sustainable workout routine. Understanding these two key factors is one thing, but implementing them is another! Have you been stuck
designing a workout plan to fit your specific body goals? Luckily, if you haven't found success yet, it may just be a matter of the type of exercise you're trying. Below, find out how to build your workout plan to get the exact results you're looking for!
Defining Workout Goals
Not every exercise plan fits all. Depending on your workout goals, you could look at fundamentally different fitness routines. Trying to fit a consistent practice into our day-to-day can be quite the challenge; however, if you spend adequate time and intention on planning your workout alongside your goals, long-lasting results await. The first step is abstaining from the tempting desire for a quick fix. Before you get into the nitty-gritty of designing your workout routine, ask yourself why you are currently interested in exercise. Of course, as your body changes, so might your goals! So, check in with your "why" at least once a year to adapt your routine accordingly.
Best Workouts for Weight Loss
Are you ready to lose weight? Several types of exercise are more apt to provide this type of result. Below are the two most popular workout types that you should discover while designing your very own weight-loss routine:
1. Cardio: There aren't many exercise types that burn calories like cardio. This exercise is not meant to last long stretches, but to punctuate other kinds of movement and rest, so be sure to take it easy between cardio sessions. Good cardio exercises include jogging, sprinting, burpees, and cycling.
2. High-Intensity Interval Training (HIIT): Short and lightning fast, these exercises rely on varying types of cardio. The trick is pairing high-intensity movements for short periods followed by less intense activities, rests, and breaks. Most HIIT programs are 10-30 minutes a pop, and specific exercises can vary. For best results, keep your body guessing and shift around which exercises you incorporate.
Best Workouts for Muscle Gain
Is your main fitness goal to gain strength and build muscle? Luckily, very effective workout plans target these types of goals specifically. Remember, this type of training takes time to build, so start small!
1. Strength Training: Four main exercises you should focus on to gain muscle and size include the squat, bench press, deadlift, and overhead press. Focusing on these four main exercises will increase your strength and mass—building that muscle you're looking for.
2. Resistance Training: Building muscle also means increasing your endurance. There's no better way to up your endurance than to use your body weight as resistance. Incorporate sit-ups, push-ups, leg raises, and planks to take your training to the next level.
Best Workout for Increased Flexibility and Mobility
Are you tense and want to focus on fixing your flexibility and mobility? There are several exercise practices geared just for this type of result.
1. Yoga: Yoga comes in all shapes and sizes. People turn to yoga to strengthen both their bodies and minds. For flexibility, Hatha, Vinyasa, or Yin style yoga offers poses that will target and reach your flexibility goals.
2. Active Stretching: Your muscles provide gentle resistance while flexing to enhance mobility. Hold stretches for as little as 10 seconds before moving on to the next muscle group.
The key to a sustainable healthy lifestyle includes a curated fitness routine specific to our goals. So be sure to check in with yourself before you dive headfirst into your next workout plan!