The Healing Powers of CBD
July 23, 2021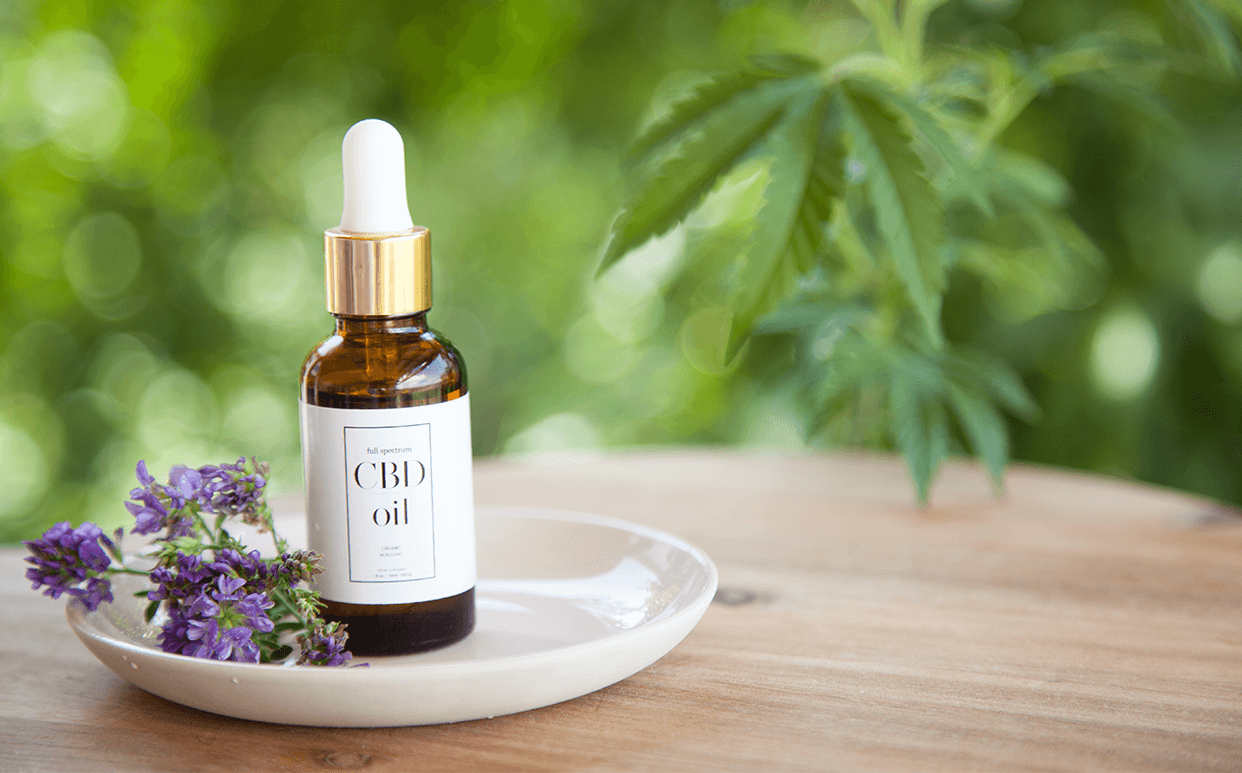 You might have noticed products using CBD are popping up all over the place: candy, cooking oil, tinctures, lotions, creams, and much, much more. These products are advertised to aid in many health-related ailments such as insomnia, chronic pain, and anxiety. Read on to find out about the many uses and benefits of CBD, the differences between CBD and THC, and other useful information that will help determine if it's the right aid for you!
CBD vs. THC
Cannabis is a highly complex plant and medicine with various physical, emotional, and spiritual uses. The cannabis plant has well over 100 active chemical compounds! Most recently, cannabidiol, or CBD, has been successful in the health market for its gentle healing properties. Unlike THC, CBD does not contain any psychoactive powers—this means ingesting CBD will not produce the feeling of being "high." For those who need pain or anxiety relief, CBD can be a terrific alternative. There are no adverse psychological side effects, but the same amount of healing properties as THC.
CBD Uses and Benefits
Are you wondering why there is so much hype about CBD products? There is concrete evidence this medicine can treat some of the most severe and widespread health problems. Below are some of CBD's most popular health effects.
1) Treats pain: Scientists have produced several studies showing the activity of CBD in our bodies. CBD use significantly reduces chronic pain by reducing inflammation and alleviating pain symptoms for various health issues such as arthritis, seizures, and MS.
2) Reduces anxiety and depression: If someone is suffering from anxiety or depression, the effects can be seen in many areas of their health and overall wellbeing. The ability of CBD to naturally increase serotonin levels regulates mood without damaging side effects.
3) Can help cancer patients: For many, cancer treatment is an intensive process that wreaks havoc on the body, mind, and soul. CBD works to ease the sometimes negative treatment symptoms for cancer patients by decreasing nausea, vomiting, and pain.
CBD in Ancient Culture
Innumerable ancient cultures have used cannabis as an acute treatment and all-over medicine. Ancient Egyptians used the plant to aid in childbirth, and many pharaohs were buried with cannabis in their tombs. Civilization in ancient Asia mixed cannabis with wine to be used as an anesthetic before surgeries. The uses of cannabis were not always medical. There is evidence that many cultures, such as those in ancient India, used the plant in various religious ceremonies as a spiritual tonic.
Today, doctors and researchers say that there are many ongoing studies to prove the benefits of CBD to our health; however, it would be hard to ignore the role this medicine has played for the last several thousand years. The gentle healing powers of this plant might be what you are looking for to help guide your journey to better health.