Stop Smelling Yourself Short
September 17, 2021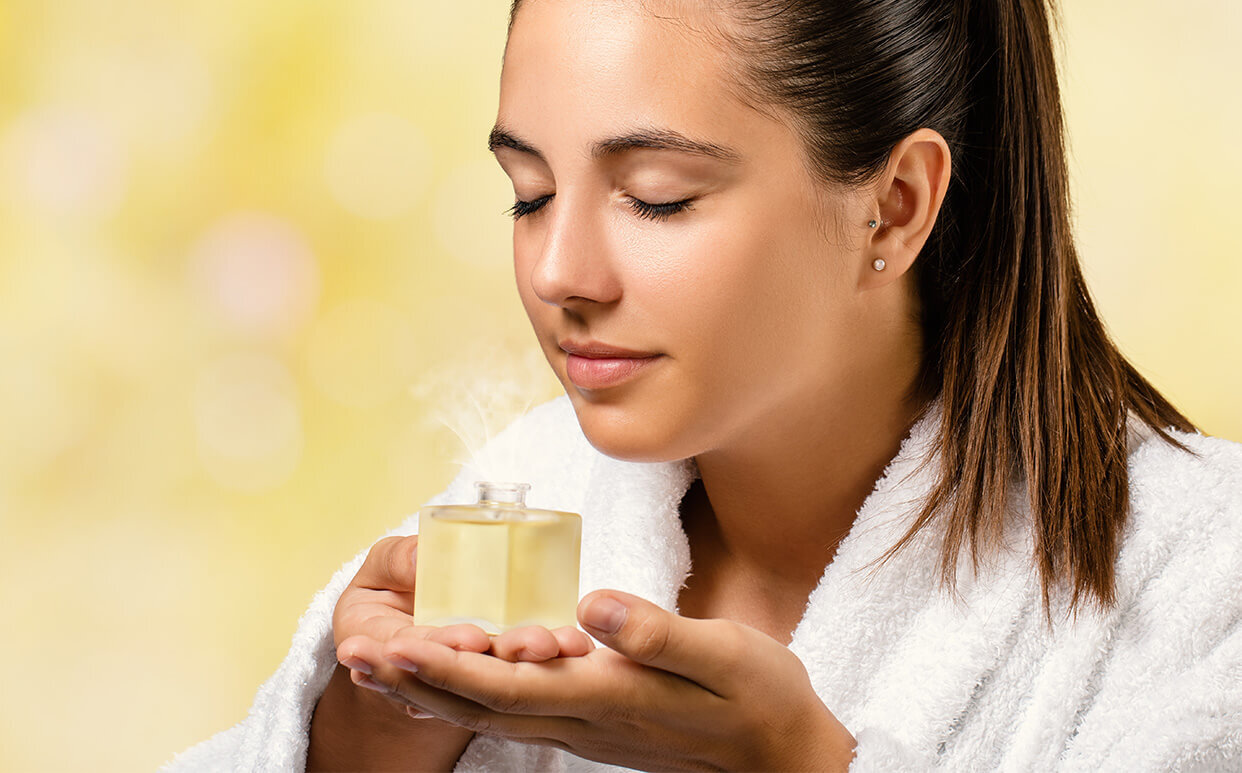 Did you know generating a pleasant and pleasing odor environment can increase your success at work and in love? Be sure the smells surrounding you are gearing you towards your professional and romantic success by discovering the power of positive scents.
Knowing our olfactory senses are extremely valuable because they help us to perceive information is common sense. But what we have recently discerned about this sense's role in and on the human psyche both in love at work is surprising.
Perhaps love is blind because it has much more to do with smell than with sight. Beginning at birth, human beings immediately associate a scent with love to survive.
Not only do newborns detect pheromones to locate breast milk, but they also emit their own through the top of their head. This huff-worthy infant odor is so powerful it reduces sibling rivalry. It ensures extended family members who have held the baby have bonded enough to provide if the parents are unable.
For romantic love, take time to stop and smell the roses. To create a lovey-dovey date, specially craft a love nest that's pleasing to the nose. Historically rose petals, musk oils from animal glands, myrrh, and cardamom make up romantically irresistible perfumes and eau de colognes. If you are interested in concocting or buying your own love potion number nine, look for these utterly essential ingredients.
Traditionally, throughout the ages, people would attract wealth via scents like ginger, frankincense, or galbanum. Some brand names use these scentscapes to enhance retail store sales.
Real estate agents and brokers also know the power of the nose when it comes to earning potential. New car smell denotes success during the drive to the property, and freshly baked cookies immediately make the space feel welcoming, inviting, and homey to potential renters and buyers.
Lavender, sage and sweet orange blossom cleanse negativity and promote calm focus, so use these scents to get centered before your board meeting or interview. When access to these natural elements is impractical or impossible, scented candles, incense, room sprays, or essential oil diffusers can grant aromatherapy when you use them sparingly.
Although every nasal perception is uniquely pleasant, neutral, or unpleasant to the individual, there are a few scents it is always best to avoid at work and in love. Did you know anxiety or stress sweats are distinguishable and more offensive to the nose than sweat caused by hot weather or exercise?
Avoid funking up the office or bedroom at all costs. Cleanliness is akin to success in love and work, so never dismiss personal hygiene as being only good for your physical health or appearance. Your smellscape lingers after you are gone, so leave a lasting impression of no scent whatsoever, indicating no foul or offensive natural odors or a hint of a laundry detergent, shampoo, or lemon.
Using these scent-filled tips, you can find the fragrance whose pleasant pungency launches you into a more fulfilling life. Go on. Give it a whiff. The nose knows the sweet smell of success. Scent-up with confidence and say, "Smell ya later," to a work week or a love life that stinks.