Popular Tattoo Styles
November 23, 2018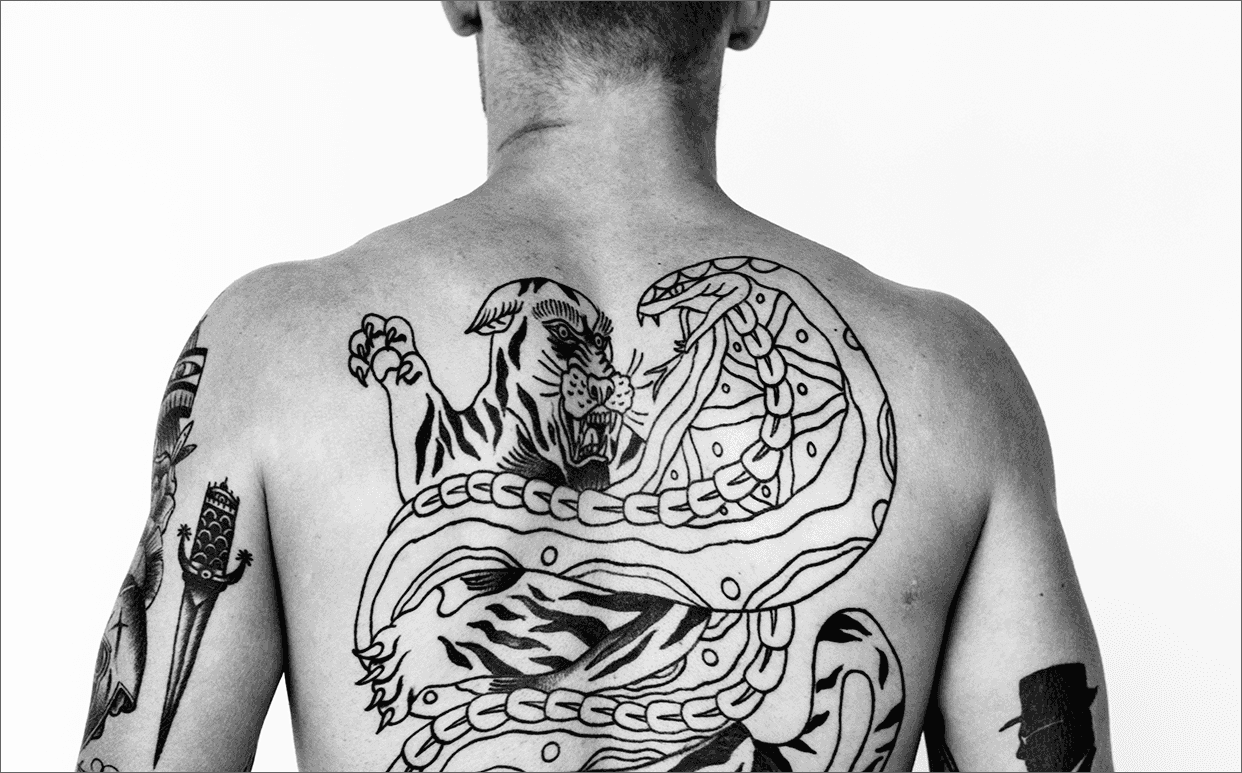 From ritualistic to ornamental—or sometimes down-right regrettable—tattoos are an important staple throughout culture and have been for thousands of years. The history behind the art of tattooing is vibrant and still being written on skin. Just as diverse as the cultures they represent, popular tattoo styles offer much for the eye—and the beholder. Whether you are curious about tattoos or are deciding which method best suits your skin, the following breakdown will shed light on the most stylish genres out there.
Traditional
Characterized by thick black or blue outlines with vibrant primary colors such as red, green, yellow, and blue, the traditional style of tattoo has a rich, cultural history. Popularized by sailors using crude instruments to ink, subject matter typically includes anchors, ships, mermaids, and portraits of beautiful women the sailors most likely left behind for a life on the sea.
Realism/ Portrait
Just as the name suggests, realism is a realistic rendering of an object, person, or scene. Much like the movement in art by the same name, the tendency was to break from overly-embellished or fancy subject matter to reflect more of what we see in everyday life. Many realism tattoos out there are breathtakingly detailed portraits of family members, significant others, or deceased loved ones.
Tribal
Tribal tattoos are the oldest style of tattoo dating back thousands of years, and have deep spiritual and sometimes ritualistic meaning. Nowadays, many of the tribal techniques can be a blend of diverse cultural patterns and symbolism. Done exclusively in black ink, tribal tattoos are some of the most popular methods sported today.
Japanese
Inspired by highly elaborate woodblock prints popular throughout 1600-1800's era Japan, the Japanese style of tattoos carry on the same mystical beauty. With dragons, phoenixes, and other folklore characters, usually embellished with wavy smoke clouds, this style of tattoo is dramatic, lively, and colorful.
Neo-Traditional
An evolution of the standard traditional style, neo-traditional tattoos share distinctly sharp line work and vibrant primary colors; however, the subject matter tends to have a more illustrative quality to it. Since sailors did not use professional equipment, most of the subjects appeared to be rudimentary and simple. Neo-traditional tattoos add more artistry to a classic form.
Blackwork
You guessed it—blackwork tattoos only use black ink. However, what makes blackwork its own category in contemporary tattoos is how the tattoo artist utilizes black ink to play with shadow and highlighting to make it just as vibrant as any other tattoo with color. Mostly depicting elaborate geometric patterns, blackwork is quickly becoming a new favorite among tattoo enthusiasts today.
If you are thinking of getting inked, carefully consider the diverse set of genres and styles to ensure that it will turn your tattoo idea from good to out-of-this-world—which will make the pain well worth it!