Makeover for Mental Health
May 31, 2019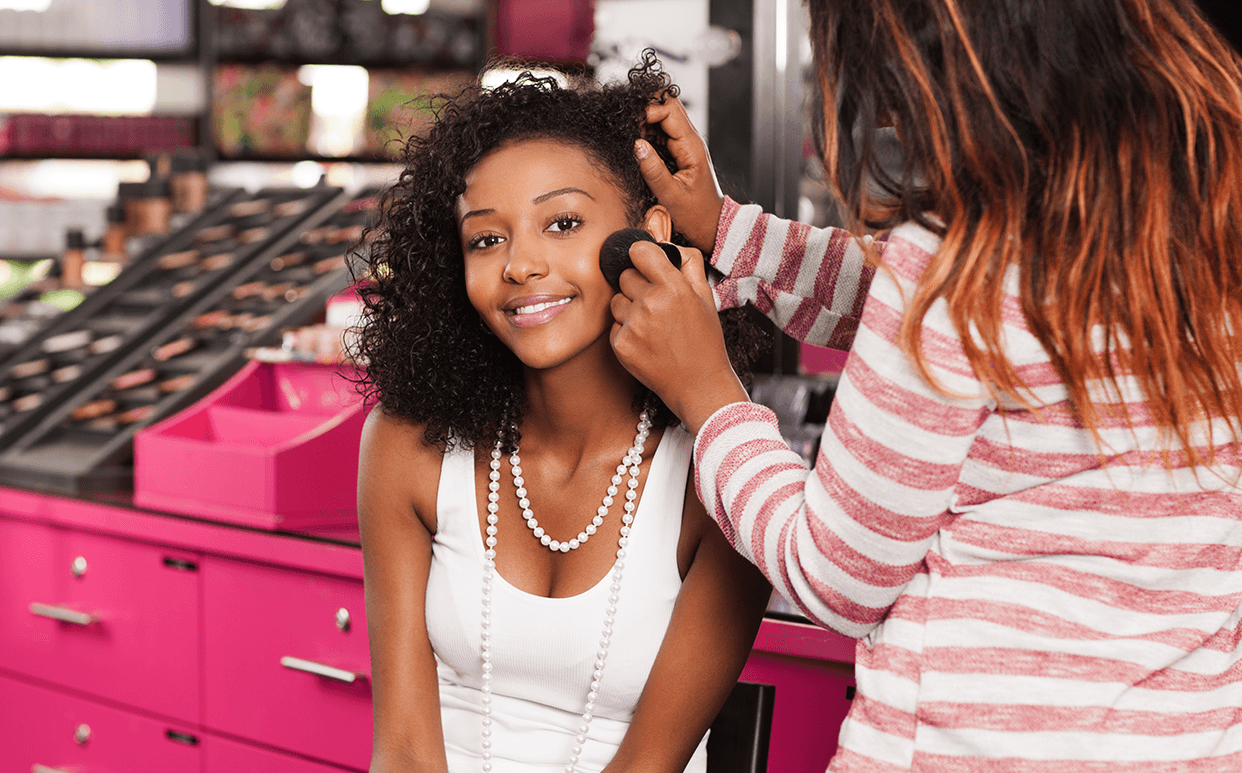 Feeling down about yourself? Getting a makeover could instantly improve your mood and self-esteem! 
Self-care is essential to your well-being. Part of looking after yourself is making sure you look your best. While it may seem vain to do so, it is a vital aspect of feeling good. Therefore, it is essential and not a sign of being shallow.
Try one or more of these suggestions to begin feeling more confident about yourself. You may even find yourself smiling when you look in the mirror, more willing to be the subject of photographs or also strutting your stuff in public!
Hair
One of the most common means of changing up your appearance is through a new hairdo. Usually wear your hair down? Try an updo for a change. Prone to wearing your hair straight? Give curls or soft waves a try for the day.
For more drama, clip in extensions instantly provide extra length and added volume while weaves take longer to get done but offer the same result. Or, if you want a more permanent change, a cut and color can do wonders for your outer and inner being.
Skin
Is your skin looking drab and less than fresh? Get a dewy dermis by using an exfoliating scrub followed by a coat of body oil or glistening body lotion. You can also play with spray tan in a can or get one done professionally for a darker more sun-kissed complexion.
Are you having trouble with blackheads, acne or clogged pores? Book a facial or try an oil-reducing face mask at home for reduced inflammation and fewer breakouts. Spot treatments with tea tree oil can also help eliminate infection.
Nails
Treat yourself to a manicure and pedicure for a more polished presentation. Products to do your own nails are readily available at drugstores if you are more comfortable with this option.
For a more temporary solution, artificial press on nails are a fabulous option for an extraordinary boost in your level of glamour. Not into nail polish or colorful digits? No problem. Try a no polish service to get clean, buffed out nails that shine yet still look natural. 
Makeup
Ready for an immediate update to your personal style? Makeup offers an infinite variety of opportunities to enhance your unique facial features. Innovative products are always coming out in this industry which you may not be aware of until you go out and find them. 
Not sure how to choose the right shades or properly apply it? Visit a department store or retail outlet for professional tips or find tutorial videos online to learn at home.
Accessories
Flaunt your fashion choices without the expense and hassle of investing in a new wardrobe. During your next shopping spree, focus on getting the smalls that can make a big impression.
It is surprising how much a new handbag, belt, item of jewelry, fresh and flattering undergarments or hosiery can improve your confidence in your individuality and appearance.+