How to Workout at Home
April 23, 2021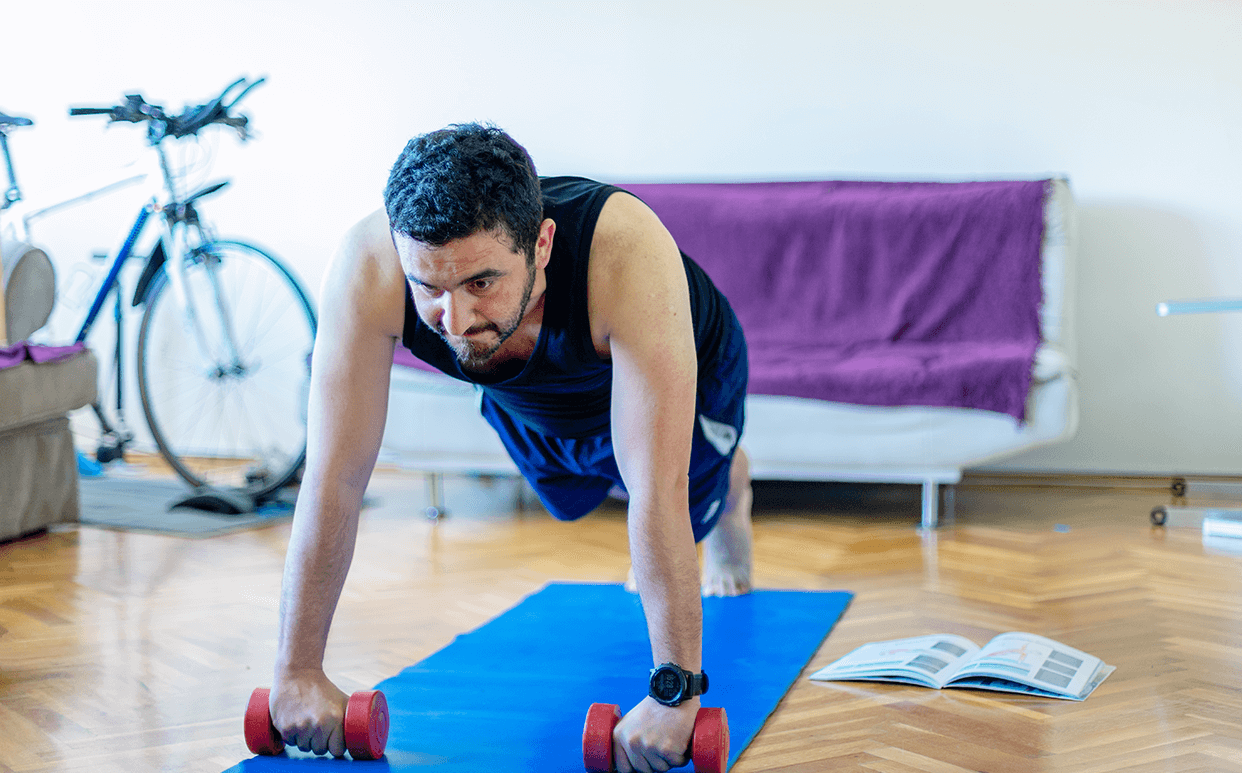 Let's face it; life is unpredictable. The unpredictability of life might make some commitments hard to maintain. Gym memberships work wonders for some, yet pose many challenges for others. If you are considering moving your exercise practice in the comfort of your own home, there are critical things to consider making it as effective as possible!
The Pros
So, let's start with the positives. Working out at home can eliminate expensive gym membership fees, so you will be able to use the extra income for other expenses or leisure. Who doesn't love saving money on something you can manage for free? If you work out from home, you don't just save your money; you save time as well. Say goodbye to wasting your time sitting in traffic or braving long commutes to and from the gym. We all know that waiting in line for your favorite gym equipment also cuts into your work out time at the gym. Overall working out at home will save you time and money to devote to other activities that keep your mind, body, and spirit healthy!
The Cons
Some people naturally lack excessive amounts of self-motivation and drive. If you are one of them, you mind find it difficult to be energized and enthusiastic enough to train on your own. When we go to the gym, the people around us help hold us accountable. Showing up in a shared, public space with others is a major motivating factor to impress. Many gyms offer one-on-one or small group training sessions with professionals, so it is far easier to learn new skills. Keeping your workouts fresh and engaging is vital to long-term success. To keep up, it is essential to lookup more apps and online video workouts to keep your body guessing.
Common At-Home Work Out Equipment
In the long-run, you will save money working from home; however, you might spend a little money up front to invest in some standard at-home work out equipment. Stretching, muscle training, and cardio are the main components of a well-rounded workout. There is a possibility that you already have workout equipment in everyday objects in your home—for example, benches and chairs.
A comfortable yoga or exercise mat is a must. An exercise mat will be your best friend for stretching and muscle-building activities. A pair of dumbbells is also essential to heighten your muscle training as you improve. Stability and exercise balls are a great addition to your routines to build balance and muscle.
For cardio, you have plenty of options. You can invest in a treadmill or elliptical machine if you have the financial means. Otherwise, more cost-effective options like a jump rope are a great stand-in for costly devices that still gets your heart pumping!
Is Working Out at Home Productive?
So, you have the equipment, and you have the time—how do you make your workout productive? The answer lies within you—which can seem daunting at first. The fact that you are committed to making exercise a part of your routine at all suggests that you already have what it takes to motivate yourself to new heights. Remain steadfast, set weekly and monthly goals, and prepare reminders to keep yourself on track. Whether your reminder is a simple alarm on your phone or self-encouraging notes around the house, remember a successful and productive practice starts with your enthusiasm for showing up for yourself—the rest will follow.