Does Dancing Improve Your Health?
April 17, 2020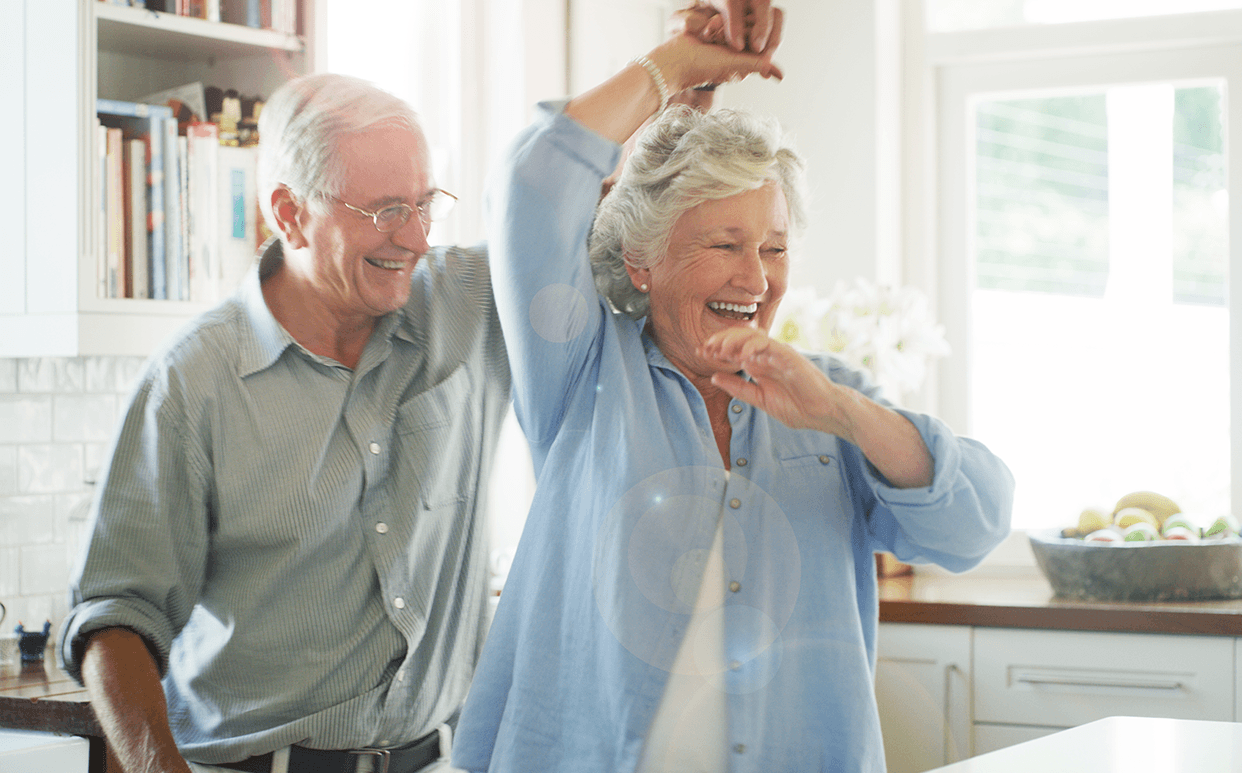 Music is the heartbeat of humanity. It connects us to strangers, unites us in song, helps define our cultures, assists in celebrations and mourning, and makes all of our bodies move and gyrate to the rhythm. But does dancing also improve our health?
When it comes to exercising, we know regularly going to the gym is good for the mind and body. Yet, even if this is an accessible form of working out for you, it may seem more like work and less like play.
So, is there a fun-for-all-ages option which requires no travel, equipment or money and not only exercises the mind and body but also nourishes our spirit? Yes. Dance. It profits toddlers, teens, and retirees alike, and all you need is music.
Why waltz? Aerobic exercises, specifically dancing, are routinely studied by scientists to determine health benefits. In the most recent find, routine dancing enhances memory and decreases dementia in senior citizens. Another recent study indicates that tango dancing dramatically improves balance and range of movement.
A third new study says dancing is an extremely effective means of losing weight and maintaining weight loss. This benefit is significant as the obesity epidemic continues to grow and negatively impact people by causing chronic diseases. Are you ready to ditch the box of cookies and start doing the box step yet?
Not a twinkle toes or in limbo about your dancing skills? Well, even if you think you have two left feet, keep it simple and anyone can-can. For instance, nodding your head while tapping your foot is a fun way to dance while sitting or lying down. If you are comfortable doing that, get advanced by clapping or engaging your vocal cords by singing along to the chorus of your favorite songs.
Stress reduction and enhanced mood are positive side effects of dance for all types of people. Introverts can have a particular affinity for dancing since it requires no conversation, and it is even possible to do with your eyes closed. More social folks may enroll in dance classes or take dance lessons to gain improved health.
If you are uncomfortable or clueless about how to come up with new dance moves, which will challenge your fitness level, watch music videos, dance routines, and choreographed dances online or on tv. There are even social dancing apps for your phone for new moves while on the go.
Dancing can also be an aphrodisiac, the key to your lover's heart, and boost sexual health. Stoke the fires of romance and ignite passion through the universal language, body language. Breezily sweep them off their feet with amplified cardiovascular health and a fitter figure. So, put down the chips and queso and salsa the night away!
Whether you are bouncing to a banger at the club or sharing a slow, sentimental dance at a wedding, dancing stimulates our minds, enhances flexibility, builds muscle, and reduces stress. Incredibly, it also cranks up the libido, so crank up the jams and boogie on down!