A Beginners Guide to Breathwork
March 17, 2023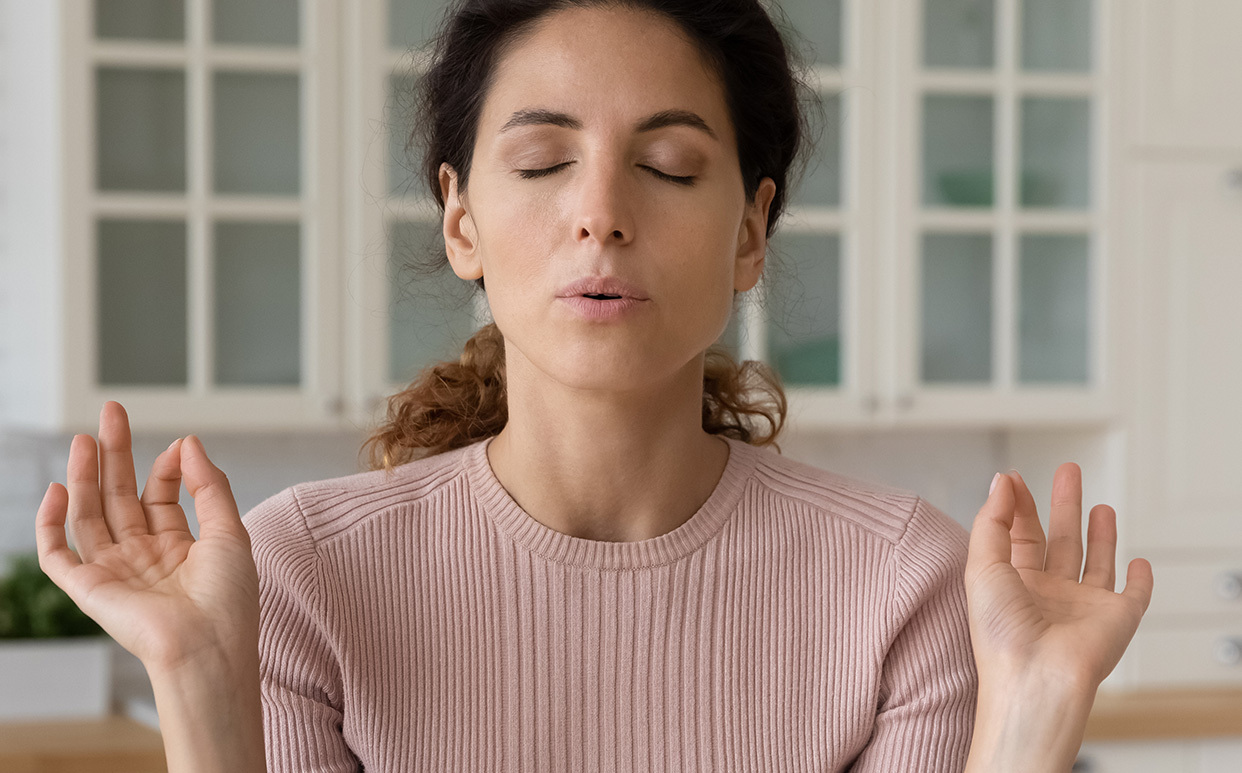 Breathing is so essential that it can be easy to forget that you are even doing it. Our breath is synonymous with life and is an exercise of engagement with the world. What effect can we have on our overall well-being if we pay close attention to breathing with breathwork exercises? Next time you hear "take a deep breath" tune into your body and feel how it can calm and energize you. Read on to uncover the innumerable health effects of conscious breathing and start implementing breathwork into your day-to-day routines.
What Conscious Breathing Is Doing to Our Bodies
So, we need to breathe; this is a no-brainer. However, breathwork is a practice of specific techniques that have varying effects on our brains and bodies. For example, simply focusing on taking a few measured, deep breaths increases the amount of oxygen in the body and triggers the nervous, cardiovascular, and cardiorespiratory systems. Giving these systems special attention will lower stress levels, heighten attention spans, and increase relaxation.
Better Sleep Breathing Technique
Sleep is an essential bodily activity when our body is at rest and better able to repair itself. Cultivating a satisfying sleep schedule is all but easy; however, you can start to feel more relaxed before bed and get the sleep you've always dreamed of with breathwork. First, put your tongue to the roof of your mouth and keep it there throughout the entirety of the exercise. Next, inhale through your nose for four seconds, hold the breath in for seven seconds, and lastly, release the breath through your mouth for eight seconds. Repeat until you feel both your body and mind relaxed and primed for deep sleep.
Energetic Breathing Technique
Breathwork is not solely for relaxing! It is entirely possible to use the breath to energize and excite the body for action. Bhastrika or Bellows breathing is traditionally used in many yoga practices and takes some practice to get used to and perfect. The goal is to send energy into your body through breathing quickly and intentionally. You start this exercise by inhaling and swiftly exhaling through your nose with your mouth shut and relaxed. Both the inhale and the exhale should be the same length and pass quickly as you can comfortably. Repeat until you feel invigorated and ready to move!
Anxiety Reducing Breathing Technique
Our daily lives are full of stressful situations. It can be challenging to come down from high stress and anxiety levels. To begin this exercise, inhale and slowly count to four, hold your breath for four seconds, then exhale for an additional four seconds. Repeat as often as necessary to feel the tension ease from your body and mind.
Breathing is a constant in our lives, and it holds tremendous power over both our body and mind. So, dig deep with your breath and learn how to manifest its magic for your mood and overall well-being.