Holiday Hosting Tips
December 2, 2022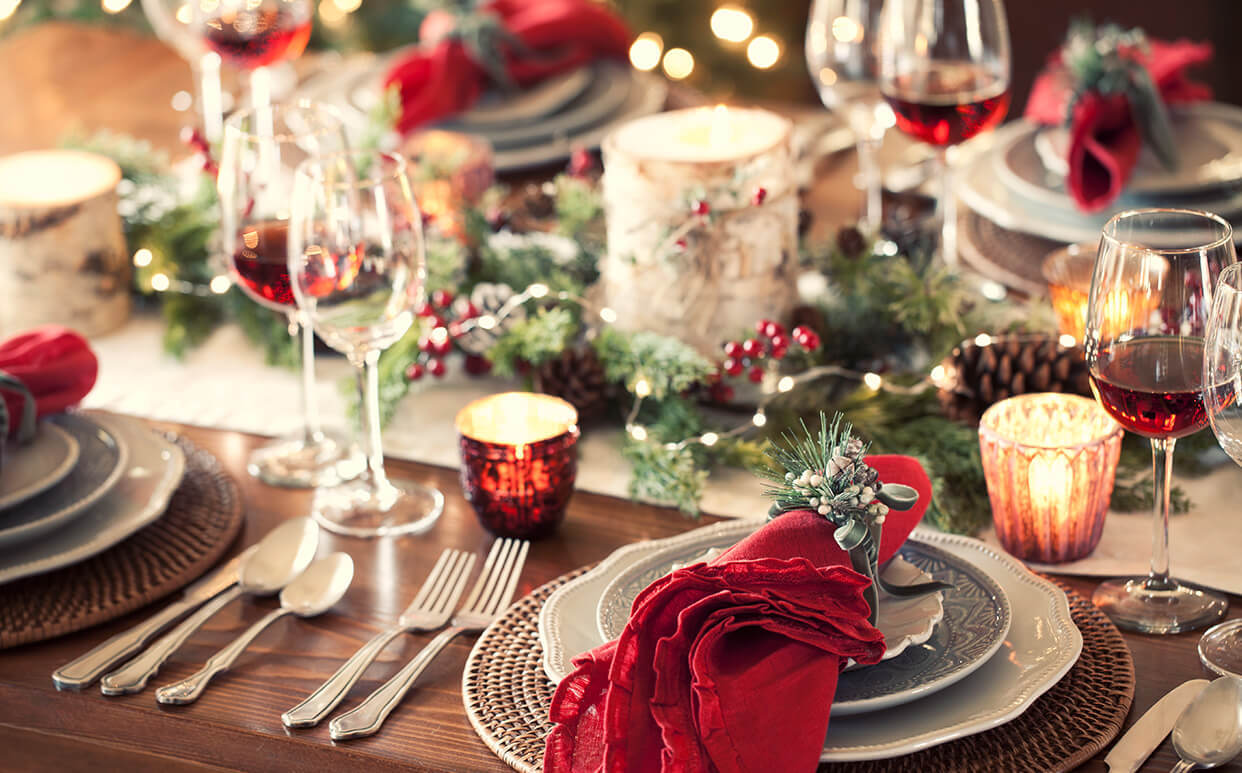 Channel your inner DIY goddess to impress friends and family with your impeccable hosting skills this holiday season. Whether you are hosting a handful of loved ones or both sides of your extended family, you'll come off like a pro with these simple tips. So read on to plan the holiday get-together of you and your family's dreams.
Preparation is Key: Shop and Cook Ahead
Look, nothing in life is guaranteed, but the fact that the holidays will inevitably throw you curve balls. Get ahead of the game and shop non-perishable food items as soon as possible—stock your pantry! Along the same line, begin as much meal prep as you can a day to a few days before your guests' arrival. The meals are a significant part of your hosting abilities, but your responsibilities don't end here, so any head start will be essential! It's easy to hit a blind spot when preparing several meals, snacks, and drinks for a night or weekend. Buy more than you think you'll need; people can always take extras home.
Presentation is Key: Hone in on Quaint Details
You will be a hosting legend if your friends and family mention your gathering for years and years to come. The difference between a mundane get-together and a memorable one is the quaint, unique details—so stand out of the pack. Think about writing welcome notes or daily schedules and placing them in your guests' rooms, clearing some closet space, stocking up on cozy blankets and candles, and any other thoughtful gestures to make each of your guests feel right at home.
Going All Out Is Key: Skip the Plastic and Do Glass Plates and Silverware
Yes, it might be extra work, but if you want your gathering to go down in history, you must invest in the small details. Things that you ultimately throw away don't have much lasting power. If you have extra funds or time, consider thrifting unique vintage plates, glass, or silverware to add more colors and patterns to the table. Or, if you have the family glassware and silverware, dust those off and use those. These details will make great talking points and memories for future holidays.
Relaxation Is Key: At a Certain Point Let Go and Have Fun
Relaxation may seem like a far, far away concept as you put together your holiday festivities. However, learning to let go and join in the fun will take your gathering from curated to spontaneous. It is in these moments of letting go where our most vibrant memories come from—so be sure to give in to the spirit and spend that quality time with the ones that you love. Remember, the mess can wait, but the holiday spirit will not!
There you have it! The holidays are both a magical and stressful time of year; however, there are plenty of opportunities to make some magic happen. With these simple tips, become the hosting goddess you've always dreamed of for the ones you love!