5 Tips For A Healthy Blended Family
July 15, 2016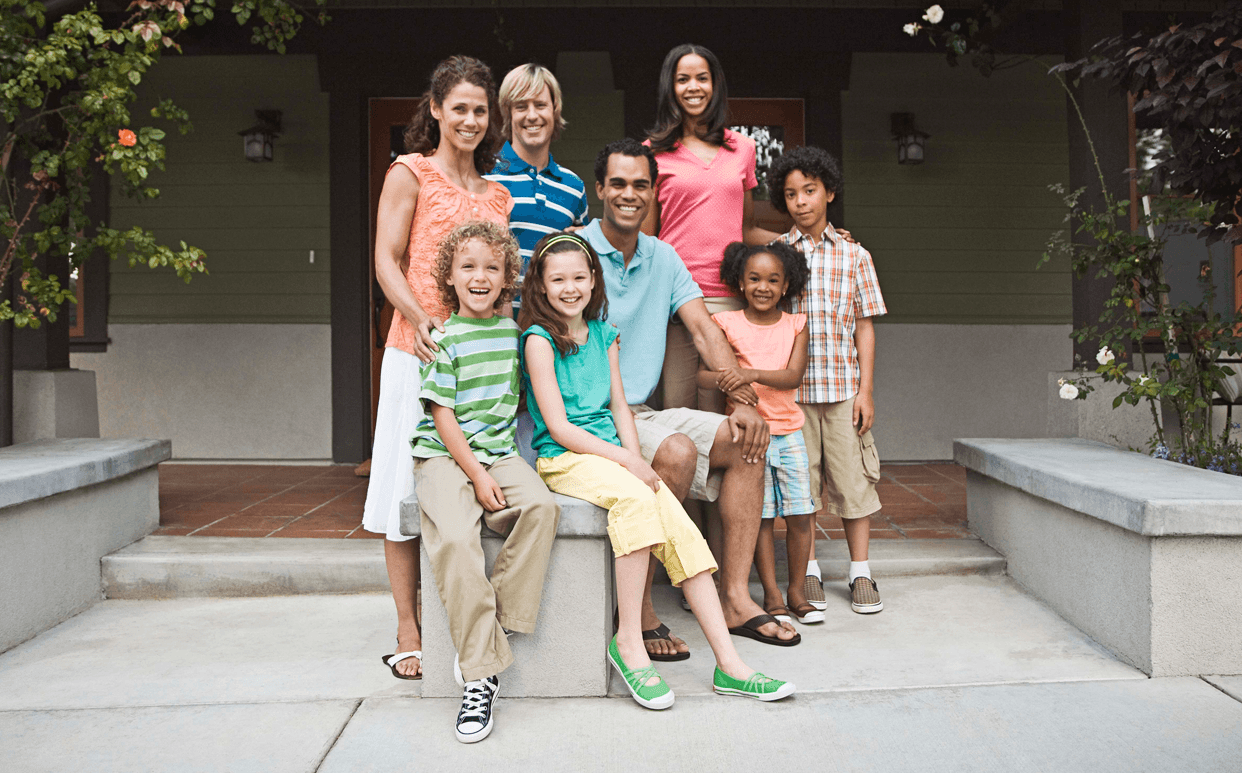 Nowadays, blended families, also referred to as step-families, are extremely common due to the increase of divorce over the years. Blended families can be very healthy and happy if everyone learns how to work through misunderstandings and issues. All families have their problems and difficulties, big and small, and there is always a way to make the transition as a new blended family a smoother one. If you want to help improve the way you work together as a blended family, check out some of the tips below.
Easy Does It
If you think it is a good time to introduce your new partner to your kids after a divorce, make sure you are right. If the divorce is raw and only happened a few months to a year ago, the kids might have some problems adjusting from the get go. If you have waited for the appropriate time to pass and allowed your children to get used to the idea that their parents have moved on and gone their separate ways, you might be able to introduce your new love interest.
One important factor that you must remember is that you should only introduce your children to someone whom you are serious about building a lasting relationship. Introducing your kids to every dating partner you have does not provide for a stable, healthy atmosphere and they may never accept the one person you do choose as your life partner.
Keep Patterns and Routines the Same
If you have recently introduced your new partner to your kids, don't uproot them and change their routines, whether they visit you on weekends or live with you throughout the week. Try to avoid moving them around, changing the activities they normally would do with you like playing in the park and keep things structured.  Give them a chance to adjust to your new partner or the step-parent by maintaining the rest of their lifestyle intact. It gives them some stability, trust and security.
Blending Children Together
Your new spouse may have children as well, and this might throw other difficulties your way when 'blending' the family together in one home. Keep in mind that not all children immediately will like each other, and it will take some time for them to get to know the other kids, regardless of their age range. Let them adjust on their own and at their own pace. Do not force children together or make them play together if they do not want to. Just like in the playground, kids choose to interact with each other. Allow for the same in your home.
One-On-One Time Can Be A Blessing
With all the new changes and different family chemistry going on, it is a very good idea to give each of your children some one-on-one time. This opportunity will offer them great comfort in knowing that they can have you all to themselves for a period of time, away from everyone else. Ask your son or daughter to do something away from the home and other siblings, and make sure it isn't just watching a big movie screen or playing video games at the nearest arcade. Give them your full attention, check in with them and their feelings and make them number one for the day.
Make Time For Family Time
If you want to give your blended family a good start as a new family unit, do some activities that offer fun for everyone such as going for a barbecue picnic, enjoying a day at the amusement park or having a family game night. While this may be boring for some teenagers, get everyone involved. Eventually, they might come around and join in the fun and laughter. A family, blended or not, who laughs together has an excellent start to being a truly healthy one.