What's Disturbing Your Sleep
January 24, 2020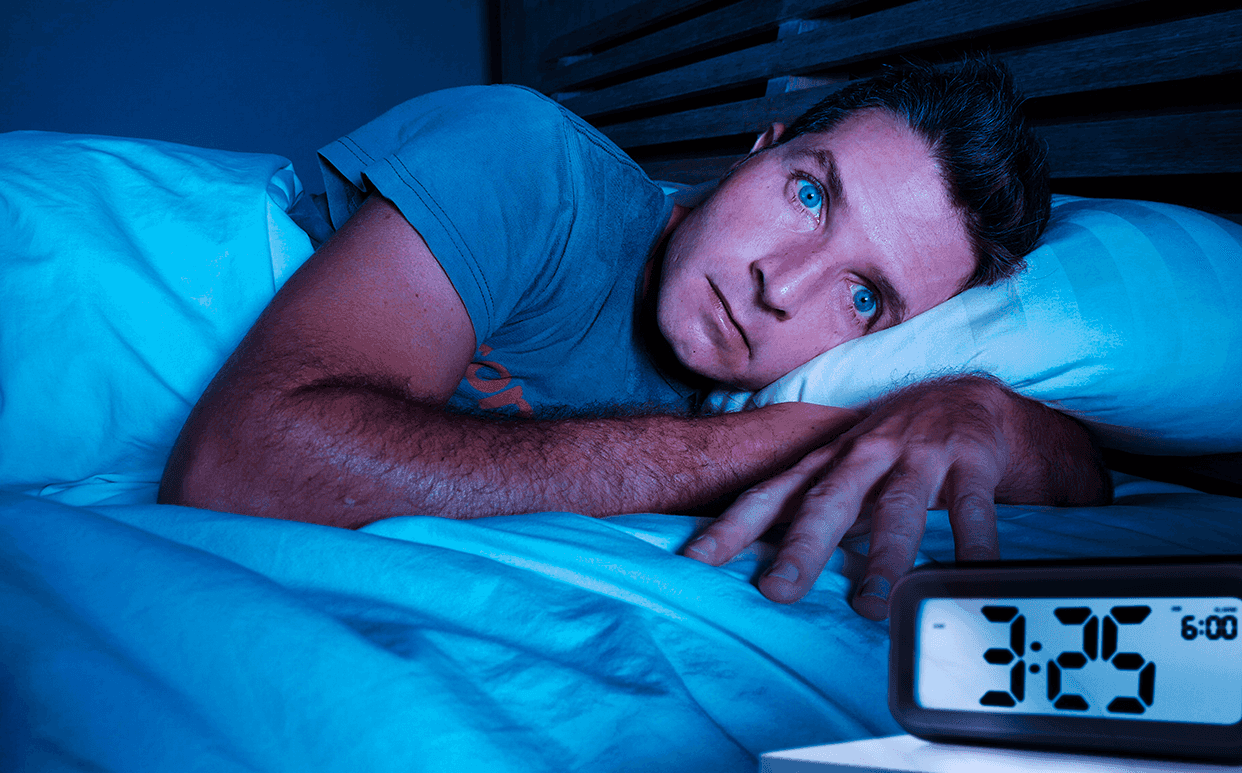 Sleep is one of the most critical elements of health and wellness. Without a good night's sleep (or day if you work third shift), it becomes harder to perform essential functions and almost impossible to complete higher level tasks such as driving. While sleep is such a critical aspect of health and wellness, any regular disturbance can cause problems in your waking life.
Insomnia
Most adults have, at the very least, some experience with insomnia. This sleep disorder makes it difficult to fall asleep or stay asleep. Short-term insomnia (acute insomnia) lasts for one night to a few weeks. Situational or environmental factors often cause short-term insomnia. On the other hand, there is chronic insomnia when a person experiences this sleep problem at least three nights a week for three months or longer.
If your insomnia is related to a short-term change such as jet lag or other immediate factors, such as illness or stress, it's important to focus on good sleep habits. These practices will help your brain and body get the rest it needs. Chronic insomnia can be more complicated and should be addressed by a medical professional.
Nightmares
Nightmares are vivid and disturbing dreams that cause you to suddenly wake in the middle of the night. These dreams are prevalent in young children but can still affect adults. Studies have shown that nightmares take place during REM (rapid eye movement) stage of sleep, which becomes longer later into the sleep cycle.
Not only can the content of the nightmares be specific to the individual, but the factors causing the nightmare can be too. One of the most common causes of nightmares in adults can be linked to medications used to treat depression, narcotics, or blood pressure medications. Additional triggers for nightmares in adults may be psychological causes such as anxiety, depression, post-traumatic stress disorder (PTSD) or other sleep disorders, including sleep apnea and restless leg syndrome.
Night Terrors
Night terrors are episodes that cause intense fear in a person during the early stages of sleep. This fear may cause the person to scream out in their sleep or violently trash about the bed. While the person suffering from a night terror may seem awake, they rarely get woken from their sleep during an episode. It can be tough to wake someone in the throes of a night terror. Even though night terrors are most common in children, adults can experience night terrors.
Many researchers believe that there is a genetic component to night terrors, there is a link between night terrors and other medical conditions, including migraine headaches, sleep apnea, stress, sleep deprivation, as well as environmental disturbances.
If you find yourself suffering from nightmares or night terrors, it's crucial that you team up with your medical professional to address the issue. Nightmares may be a sign of an underlying health issue or could cause complications from sleep deprivation if left unchecked.