How a Dream Journal Can Transform Your Year
January 15, 2021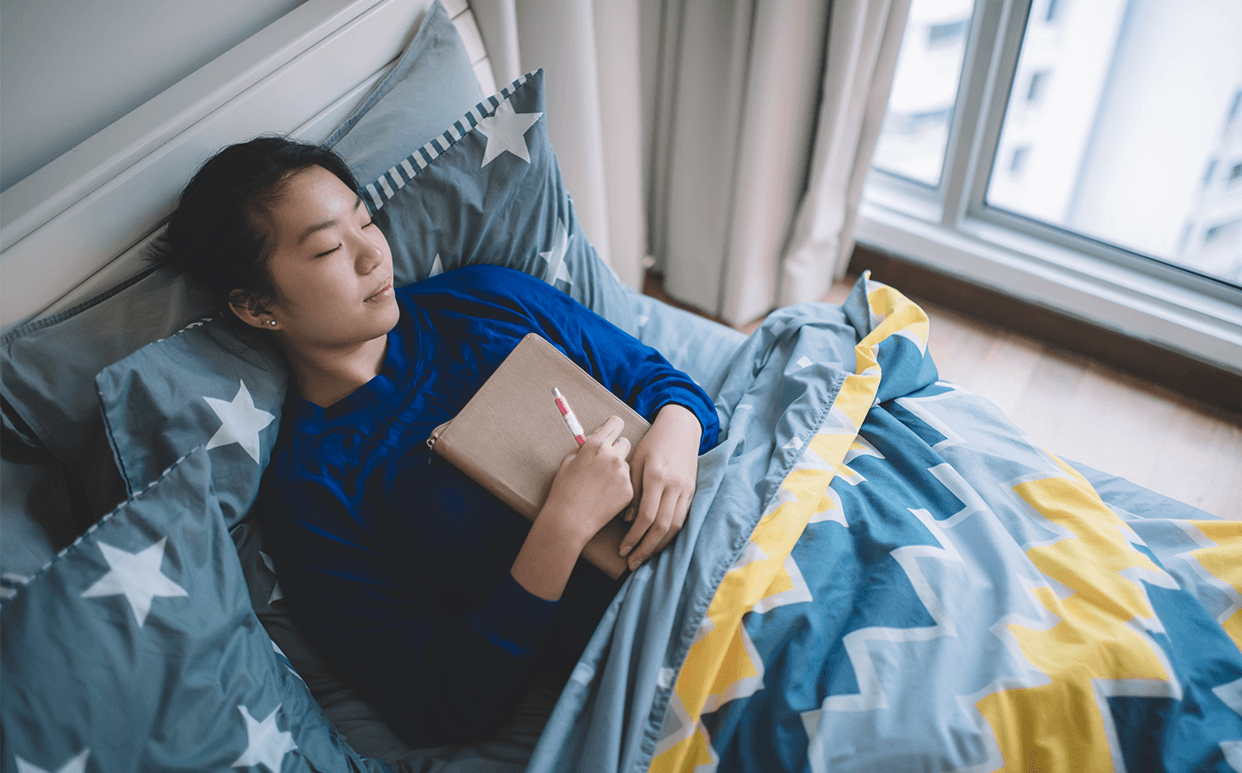 Dreams can be profound, silly, or just straight-up odd. The average person has about five dreams per night, and although we don't remember most of them, they could be trying to tell us something important about ourselves and our lives. You are up against some large numbers, though, if you wish to decipher all the dreams that you have. We can't possibly dig into the details of each dream we experience, so learning to journal the ones that stick is an excellent start to uncovering their power. Learn how to properly access your dreams with a dream journal to transform your year!
Dreams Are Mirrors and Windows
When you consider the role dreaming plays for your consciousness, it can be useful to think of them as access points to your emotional and spiritual depths. Dreams are mirrors and windows that allow access to hidden parts of yourself if you reflect on them and open them with intent. If a dream you experience brings up particular emotions, the dream will most likely communicate how to process certain situations in your life emotionally. Allow them to speak through your consciousness with their wisdom and reflect on them with care.
Dreams Are a Part of Your Reality
If you've ever experienced déjà vu, you have experienced your dreams becoming a part of your everyday reality. Because we experience dreams while at rest, we tend to think of them as separate from our waking lives, this could not be any further from the truth. Our conscious minds do not decipher between dreams and reality. Our minds store our waking moments, memories, and experiences, real or imagined. If we take proper stock of our dreams' emotions and experiences, it can alter our perceptions about ourselves and our world.
How to Start Your Journal
By keeping a dream journal, you are honoring the wisdom that your mind is offering you while your body is at rest. Below are some tips to jumpstarting your dream chronicling, so you can put this deep wisdom to use in your waking life.
1) Start with Your Earliest Dreams—It is best to start with dreams that are most fresh to you. The dreams you have are often time-sensitive and may be trying to communicate to you in the now. Plus, it is easier to describe something when it is new to you rather than trying to go back into the vault.
2) Write Down Reoccurring Dreams—The majority of us experience a reoccurring dream in our lifetime. These dreams are essential, as they center around particular emotions or situations of significance. As you begin your journal, dive deep into the feelings and details these dreams reveal to you.
3) Reflect in the Mirror and Open the Window—After the details of the dream are written out, begin the reflection process. If the dream is emotional, try to focus on the situation and vice versa—then uncover what they have to do with one another. After you've discovered this relationship, connect this to your waking life. What might this be trying to tell you? Open the windows to enlightenment to transform your perspective.
By changing our perspective on the role of our dreams, we can wield their power through journaling. Don't sleep on what your mind is trying to tell you--it just might be powerful enough to transform your year!