What Lies in the Way of Your Goals?
March 20, 2020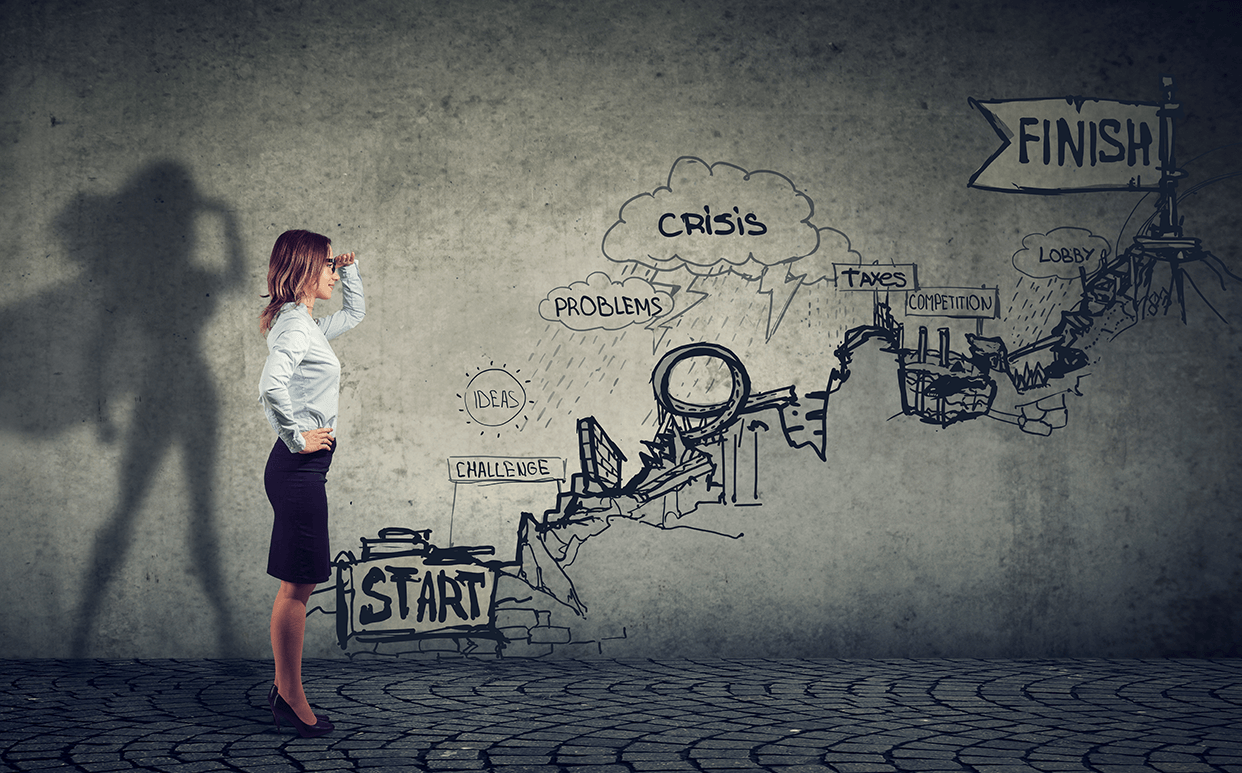 What Lies in the Way of Your Goals?
Look, we all know the easiest part of goal setting is, well, setting the goal! What comes after that is slightly more complicated. Each calendar New Year or birthday might bring an excellent opportunity to reflect and focus on personal progress; however, getting from that goal to action is harder than we'd like to admit. So, what can we do to help close the gap? Below are some helpful tips that will make your latest goals much more obtainable and realistic.
The Difference Between Long-term and Short-term
With each significant life change, you will face short-term changes to get you there. That is how progress works—progress is the sum of all of your small victories combined. When you set a long-term goal, keep in mind that you might have to break it into smaller parts. For example, let's say it is your overall goal to turn your finances around and afford a new car. You will not wake up the next day, or the next month, and magically have the funds for a brand new car. This goal will take several smaller goals to be successful.
Once you've outlined your long-term goal, think about each necessary moving part, and write them down. Looking at these individual parts will give the most significant challenge yet because they require you to make lifestyle changes that align with your overall goal. Following our example, you might write down: spending less money on going out, shopping with coupons or with deals in mind, or selling items that no longer have a use in your life.
Each of these smaller goals is just as important as your long-term goal, so treat them that way and keep a careful eye on your progress.
Yes, Every Day Does Matter
Each day after you set your long-term goal matters. Understanding the importance of every day is necessary when we are talking about the gap between goal and action. This doesn't mean that you cannot make any mistakes or act in a way that counteracts your long-term goal; however, you must remain mindful of these missteps, so they don't become a habit. Ultimately, your long-term goals sometimes require drastic lifestyle changes.
Mindfulness, Your New Best Friend
Ahh, mindfulness—this seems to be such a buzz word nowadays. In reality, it isn't a very new concept. Just because it isn't new doesn't mean it isn't difficult. Mindfulness is perhaps the most challenging part of your journey. Now that you've isolated smaller goals and are keeping track of progress, it's the meditative effort of reacting to these things that aid in your success. Responding to your actions means forgiving your mistakes yet pushing yourself to do better, it means picking up the pace if you feel you are in a funk, and it could also mean surrounding yourself with people that have similar motivations.
Remember, when your everyday routines and actions align with your ultimate vision, there is very little that can get in the way of your goals. If you cut your long-term goals into smaller parts and remain mindful—there will be a lot of progress on the way!