Rekindling Your Passion: Career Burnout
April 16, 2016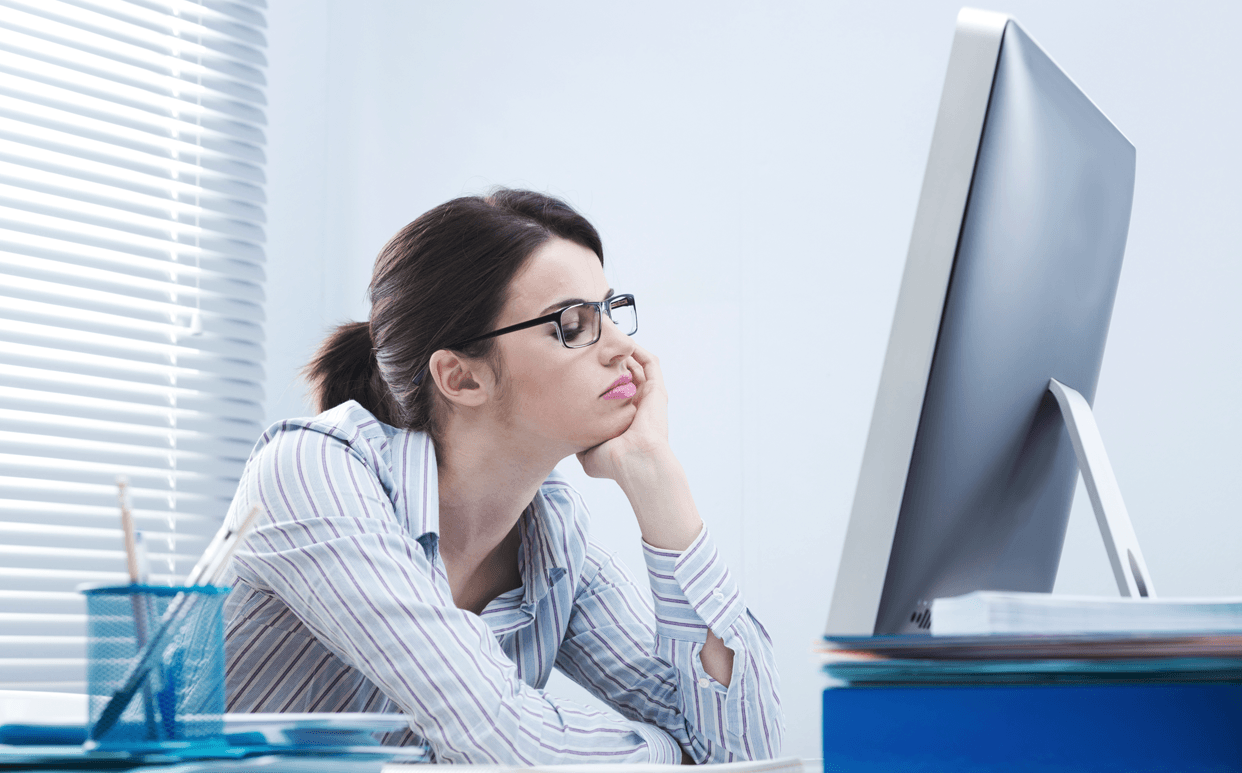 Driven by ambition and the need to succeed for so long, it's only a matter of time until you deplete all of your energy and start the descent into burnout. Burnout is a dangerous condition that affects your physical health and mental wellness and may cause lasting damage to your personal relationships, professional network and career performance.
While stress is a normal, and expected, aspect of pursuing a career, it can easily cross the bridge into burnout territory with little notice until it's too late. There are a few key signs that mark the descent from expected stress into the chronic stress that leads to burnout. It's important that you keep an eye out for these red flags and take action to heal: never-ending exhaustion, pessimism and frustration, disillusionment and negative self-talk.
These red flags can create very real problems in your life, and these issues can snowball and make it difficult to pull yourself from the mire so that you can reclaim your passion. Don't wait until you are suffering from chronic fatigue, anger, apathy and a poor job performance to make a change. It's important to remember that you don't arrive at burnout overnight, and you can make changes as soon as you start to experience the adverse effects in your life.
Strategy 1: Simplify Your Life
Streamline your commitments and cut back on your calendar as much as possible at this time. If you are already struggling with handling what's on your plate, make sure you don't go back for seconds and make new commitments that will only add fuel to the burnout fire—caring for yourself must come first!
Strategy 2: Seek New Perspectives
It is all too easy to narrow your perspective in an area that you know well, especially in a professional setting. If you find that you start to experience burnout, do your break out of your professional comfort zone and network with new people. This practice can help you discover fresh sources of inspiration or simply remind you of your initial attraction to your career.
Strategy 3: Step Away from the Desk
When you become consumed by work to the point that you are approaching burnout, it's important to step away from the desk as much as you can. Collaborate with others on your team to delegate tasks and don't micromanage how your team members accomplish the tasks. When possible leave work and work and turn your home into a healing retreat. Take time to do enjoyable activities that will help you rebuild your energy and allow you to rediscover your passion.
Strategy 4: Reconsider Your Ambitions
There are times in your life when you review important aspects of your life—it may be as simple as trying a new hairstyle or as critical as reexamining a relationship. A time of reflection can help you clarify what you want versus what you thought you wanted and if your needs have changed over time. A career and passion is no different and can significantly benefit from a time of reflection. You may find that your desires have changed, and you need to pursue a new course, or you may discover that you are indeed following your passion and just need a jolt of energy to help you reconnect with that purpose.
When you start to notice that these red flags are rapidly multiplying in your life, take action to care for yourself and rekindle the inspiring flame of your passion.