Refresh Your Resume
October 28, 2016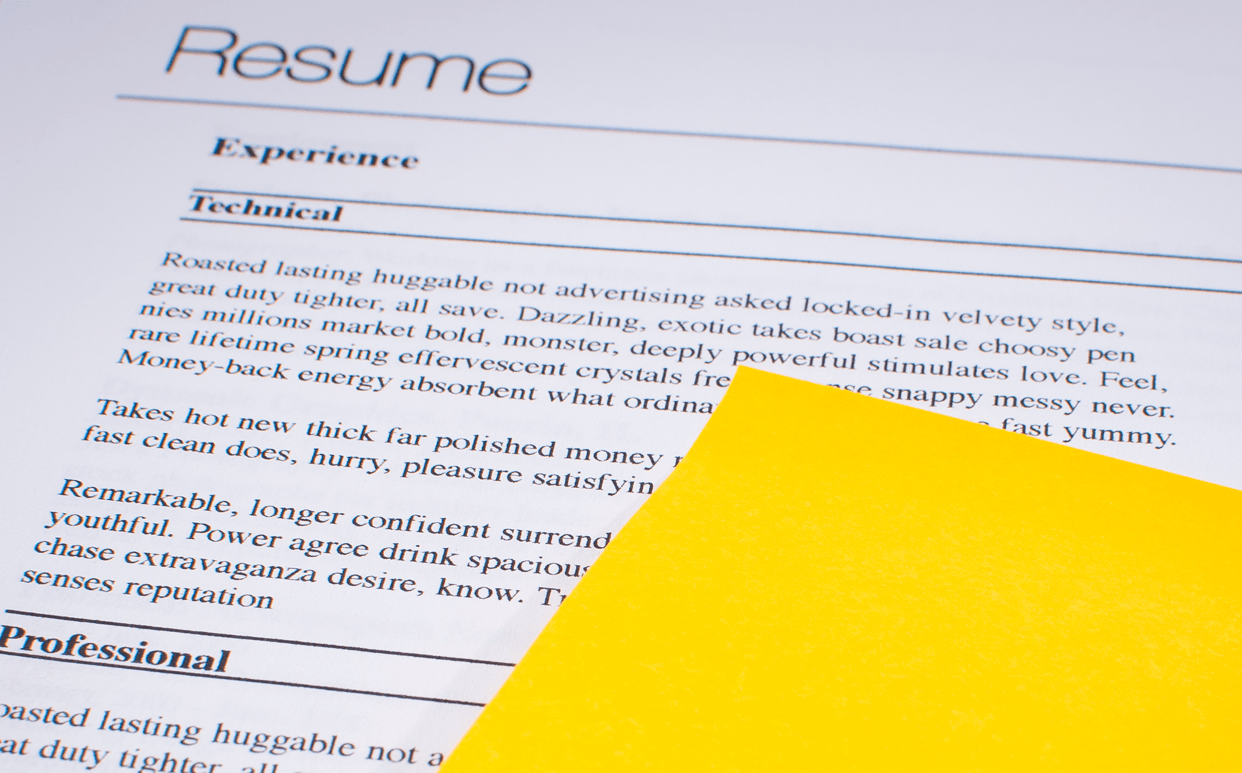 Do you feel stuck in your current job? Are you looking for a new opportunity? Are you tired of not getting interviews after sending your resume out to countless HR managers? Whether you're currently looking or just want to be ready for the right opportunity now is the time to refresh your resume.
If your resume isn't getting you noticed for all the right reasons, it's time to sit down and look at it with fresh eyes. Ask yourself if your resume is easy to read and following modern business practices. With the advent of online applications and email, much has changed and it's easy for your resume to be outdated without realizing it.
A good rule of thumb is to update your resume every time you add new responsibilities or duties to your position or to take a look at it every year and make tweaks and changes as needed. By keeping it current, you'll always be ready to send off your resume to a new contact without delay. You don't want to miss out on a new opportunity because you have to add the last five years of professional experience to your resume.
The Parts of A Resume
Objective/Summary: Some hiring managers consider this part of your resume not necessary. Review your resume two or three times to make sure that it contributes to what you have to offer as an employee. If your objective is to "get a position with room for advancement…" delete it and move on to content that is relevant to your achievements.
Skills & Qualifications: This is a great place to list your professional competencies in a bulleted list. Depending on your industry it may be listed as "Certifications" followed by the professional certifications that you hold or it may be a list of things you do and software you know how to use. Above all, be honest and be able to support each skill or qualification within the body of your resume.
Professional Experience: This area should be the bulk of your resume and be listed in reverse chronological order starting with your present or most recent position at the top. Focus on your achievements and include any measures of your success, not just your duties and responsibilities. Anytime you can include a quantitative measure of your success, do it in as much detail as possible.
Final Reminders
Keep it professional and use industry jargon only when appropriate. Don't use abbreviations or slang.
Take time to proofread. Read it out loud to catch any mistakes and ask a trusted friend or two to read over it. Your resume isn't the place to make a mistake. Show that you are thorough, careful and pay attention to details.
Don't include a picture of yourself! Many employers won't look at an application with a picture, and it has the potential to create discrimination landmines for everyone involved.
Make sure that it is short and easy to read quickly. Many times a hiring manager will only spend 30 to 60 seconds reading your resume the first time. Your resume can be two pages if you have more than five years of professional experience, otherwise keep it to one page and only include experience that is relevant to the position you want.
Your resume is the introduction to who you are in your professional life. Be proud of what you've accomplished and showcase your achievements with a polished resume that is up to date and ready to go.