Money Changes Hands or Do Hands Change Money?
May 29, 2013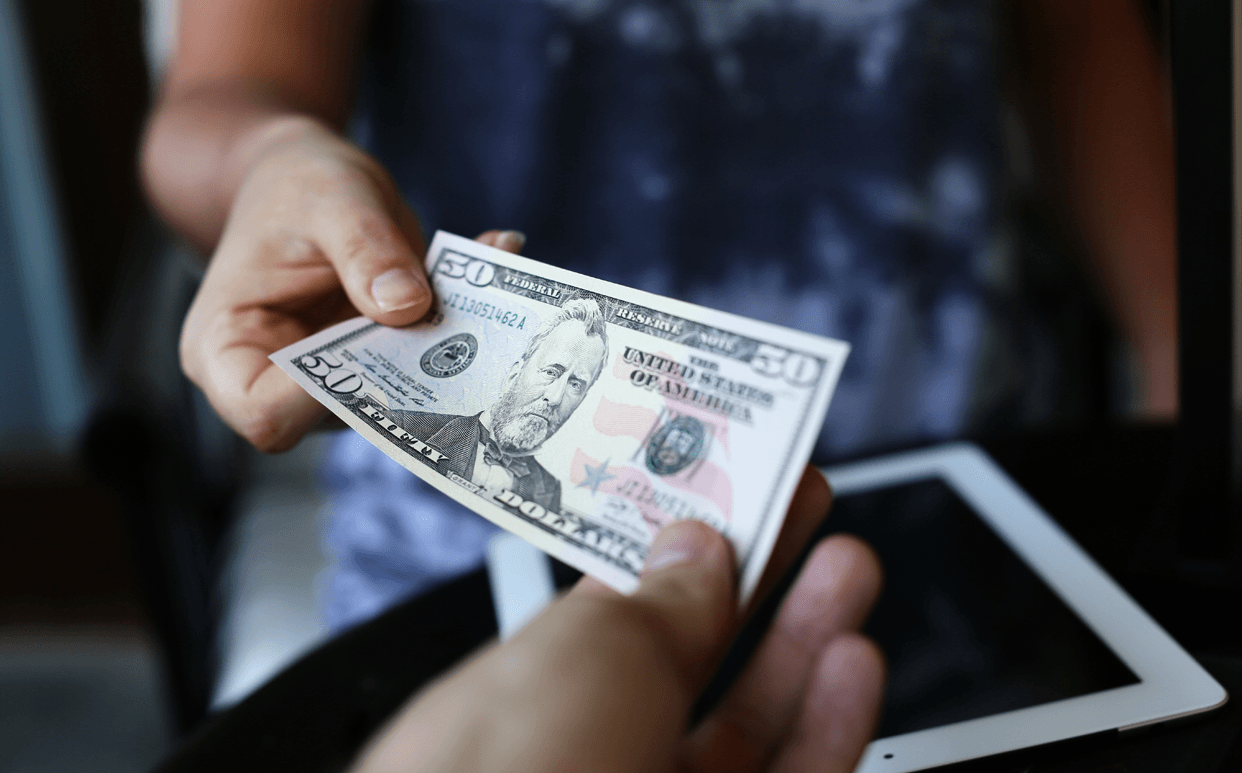 No two hands are the same, not just because of the prints but also because of overall the shape of your hands as well. Both of these unique sets of characteristics are taken into account when a palmist gives you a reading.
Palmistry (a.k.a. palm reading or chiromancy) is deeply rooted in Astrology and has been in use for thousands of years to determine a variety of fates. Many firmly believe the signature lines imbedded in their hands will offer a peek into their very uncertain future. Most commonly, people want to know about the possibility of monetary success.
Palmists claim your hand shape and the lines decorating it can reveal plenty about how you perceive money and how you actually deal with it. The lines on our hands do continuously evolve as we age so you are never stuck with the initial interpretation of them. Lines that signify our strengths and potentials are in constant flux. Broken lines don't always stay broken and lines showing certain obstacles can fade. Finger lengths and their shapes are also noteworthy in palmistry when it comes to money matters.
Mistakes and improvements are purported to be visible in our hand lines, so timely analysis can show where you are repeating mistakes or making the right choices. This proves insightful when finances are on the mind, especially where pivotal points in your career are at stake.
Even though we have predispositions and proclivities, none are etched in cement. Determining where we followed the right path in the past can keep us pointed in the right direction in the future. Patterns don't have to be continually perpetuated. With proper guidance you can overcome many of your financial woes.
Significant lines on our hands can pinpoint some of our subconscious tendencies, showing trends that we may not be completely aware of but play into unknowingly. You could unwittingly be professionally self-sabotaging yourself, but when your awareness of it changes, your beliefs can change and your behavior can improve. All of this can be physically detected on your hands.
As I pointed out earlier, palmistry has a lot of astrological aspects that tie into a reading. A good palm reader will be able to tell by the actual shape of your hand which element you are ruled by: water, air, earth or fire. In palmistry, these elements mean the same thing as they do in Astrology. If you have a "fire hand," for example, it's very similar to being attracted to the types of careers that Aries, Leos and Sagittarians may be in.
Every detail and aspect of what your hand reveals is carefully blended into a summation of financial probability. A palmist may reveal professional challenges accompanied by possible solutions. They should point you in a direction of resolve.