Where You Should Live Based On Your Sign
March 22, 2019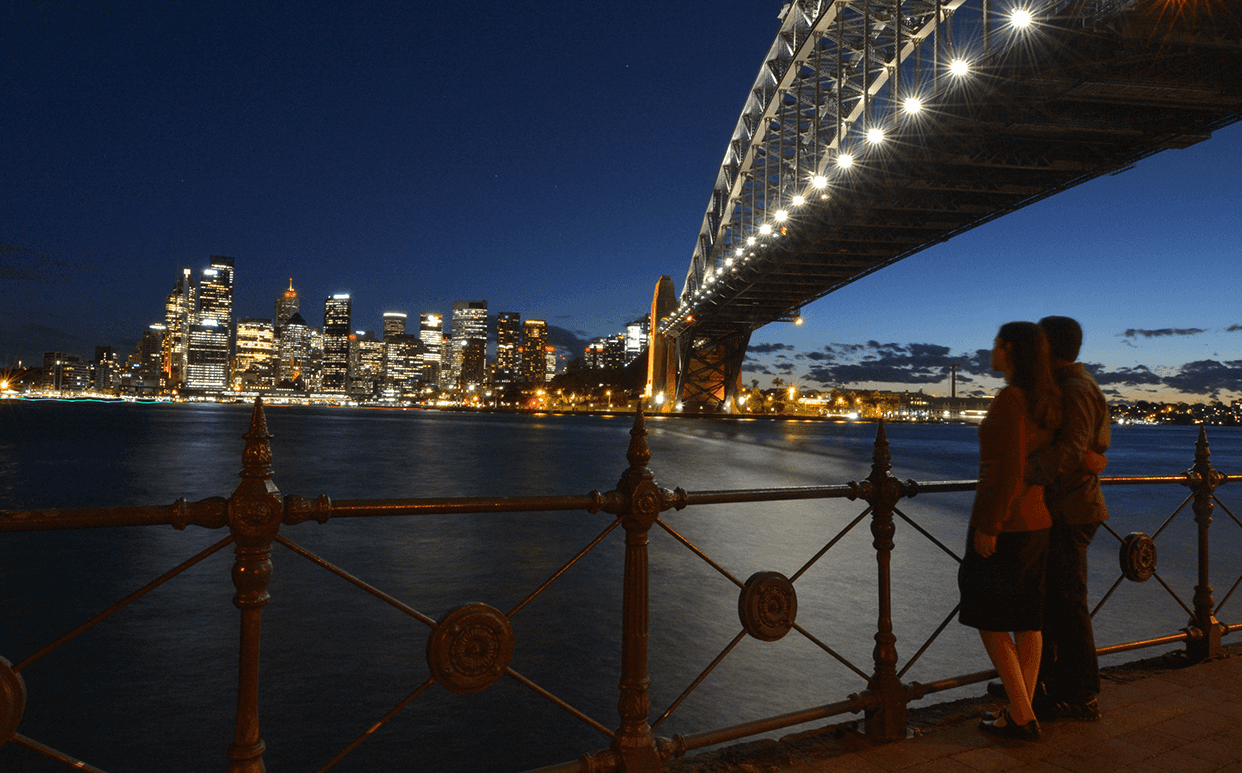 The zodiac sheds light on our personalities, dreams, desires, and destinies. Interpreting our sign allows us to view our internal and external worlds as we navigate the adventures of life. Believe it or not—our zodiac signs give us great insight into which environments would help us thrive and nurture our soul. If you are looking to make a bold move in your life and need a change of scenery, maybe these suggestions are what you need to take the leap—after all, it's written in the stars!
Aries
You are wild-at-heart, Aries, and have a hard time sitting still. Your brave and spontaneous character will be best suited in a city that can keep up with your adventurous spirit. A mix of nightlife and awe-inspiring nature would do the trick. Cape Town, South Africa or Sydney, Australia offer that non-stop social energy while providing you opportunities to connect with the outdoors.
Taurus
Independent and down-to-earth, the Taurus is drawn to an environment that nurtures their chilled-out spirit. The lushness of nature is what it takes to keep the Taurus happy and fulfilled. Alberta, Canada, and Prague, Czech Republic offer two different realms that suit the Taurus. Alberta will excite with its endless lush evergreens and magnificent mountains, where Prague will ignite their independence with a rich mix of history, culture, and architecture.
Gemini
You never know what you are going to get with a Gemini, and only a place that has that sense of mystery and excitement will be the perfect playground. Las Vegas, Nevada or one of the most infamous cities in all the world—NYC—has what it takes to keep the Gemini stimulated. It isn't all about stimulation, though, because these cities will help steer the Gemini in the direction of their limitless potential.
Cancer
With a seemingly endless, nurturing spirit, the Cancer loves to be by the water. Just as important as water, the Cancer longs to be rooted in a place that sincerely feels like home. Amsterdam, Netherlands or Barcelona, Spain offer both for the intuitive, calm, and connected Cancer.
Leo
Ambitious, confident, and the center of attention—we hate to love Leo's fiery spirit. Just as flashy as the Leo, places such as Dubai, United Arab Emirates, and the Maldives offer some of the tallest buildings, high-end shopping, most luxurious hotels, and breathtaking beaches suited to match Leo's ego.
Virgo
Virgos are known for their intelligence and diligence with a passion for knowledge and the arts. Venice, Italy, and London, England offer some of the richest architecture, a unique sense of humor, and a quaint beauty that will provide the Virgo the perfect environment for their love of both work and art.
Libra
The social butterfly and the peacemaker—Libras are drawn to all that is beautiful in the world. San Francisco, California, and Rome, Italy offer some of the most significant opportunities for the Libra. San Francisco was rated as one of the top social cities in the US, while Rome's unique and classic charm would hypnotize.
Scorpio
Passionate, intense, and sometimes moody—the Scorpio needs a location that will complement their mysterious air. Paris, France, and NYC offer the mystique and romance that make the Scorpio who they are. Scorpio's don't mind the rain and Paris is notoriously for those romantic and moody rainy days.
Sagittarius
Sagittarius, the archer, is the zodiac's traveler. Their approachable demeanor makes them fast friends and places such as Rio de Janeiro, Brazil, and Amsterdam, Netherlands offer much regarding culture and social opportunity. Both surrounded by water and breathtaking views, the landscape is also something that will hold the Sagittarius' interest.
Capricorn
The Capricorn has an inexplicable connection with nature. Only a location that offers peace and quiet will satisfy this bond. Reykjavik, Iceland and Lisbon, Portugal offer that calm amongst breathtaking nature, with a little bit of social nightlife thrown into the mix. What could be better for the illustrious Capricorn?
Aquarius
Aquarius' thrive on helping others. Enjoying all of the charismatic beauty in Accra, Ghana or Havana, Cuba will keep them satisfied. Along with the beauty, these places give the Aquarius opportunities to dig deep into volunteer work so they can do what they do best—improving the lives of others.
Pisces
The Pisces thrives on creativity. Places like Detroit, Michigan or the exotic Marrakesh, Morocco offer some of the most creative cultures today. After a harsh economic decline, Detroit artists are turning vacated spaces into their playgrounds while Marrakesh's culture centers on their artisans. These places will forever inspire the Pisces!