What Are Your True Lucky Numbers?
March 17, 2014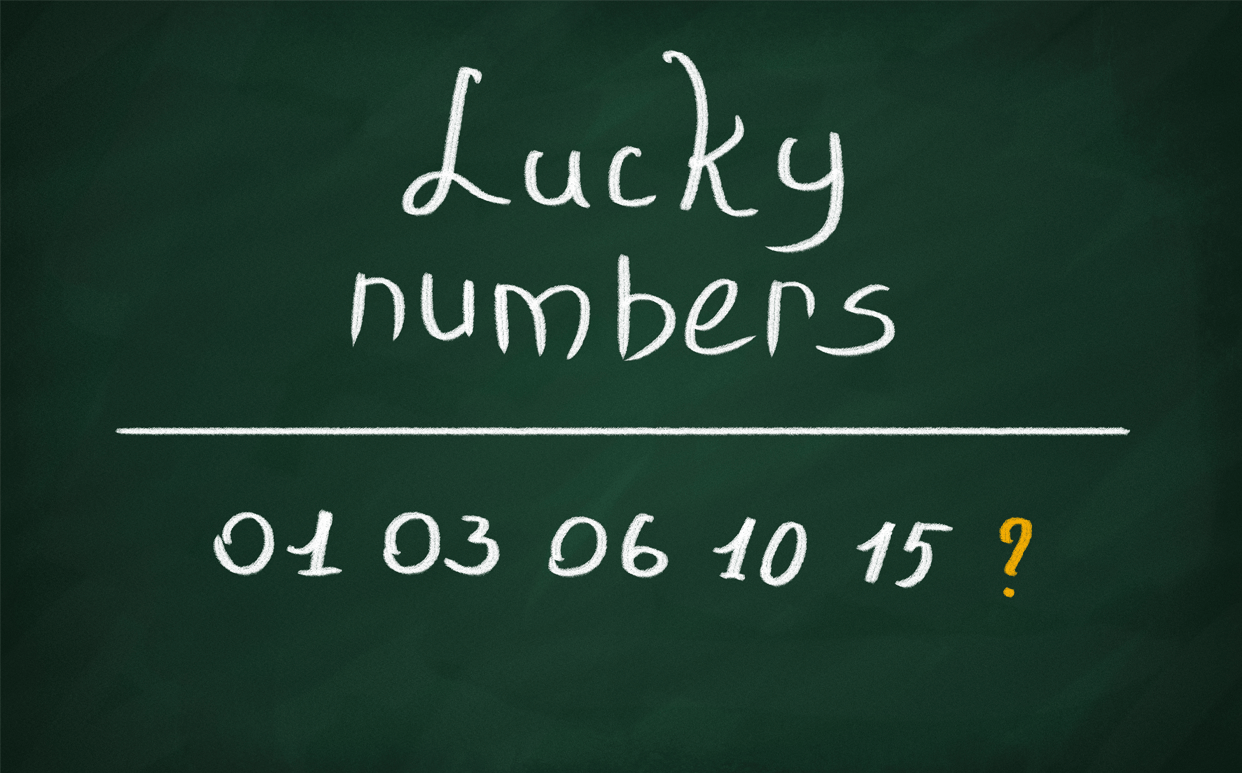 It's a common practice for most of us every time we are asked to pick a number, whether we are faced with a magician, a psychic, a roulette wheel or a lottery ticket. Our gut reaction is to automatically choose a "comforting" number that we consider our lucky number because of an emotional attachment – whether it's a birthday or a number that gained a special place in our heart during a childhood event.
But what if that's not your true lucky number at all? What if your lucky number is something entirely different and you've been fooling yourself all along? Would you want to know?
There are several methods you can use to calculate your true lucky numbers, which can be your personal Motivation Number, Expression Number or Life Path Number, or it can be a number of your choosing based on the personality traits you feel represent you best.
Motivation Number
Motivation Numbers help us to understand what drives our inner self, and what motivates us to live our lives the way we choose. This number can also be referred to as our Soul or Heart's Desire Number. Your Motivation Number can be found by simply adding all the vowels in your full given name. Each letter in the alphabet is assigned a corresponding number.
1 2 3 4 5 6 7 8 9
A B C D E F G H I
J K L M N O P Q R
S T U V W X Y Z
For example, if your name were Michael Pitt, you would add I (9) + A (1) + E (5) + I (9) = 24. You would then reduce your double-digit result by adding the two together: 2 + 4 + 6. Your Motivation Number is 6. The only double-digit numbers you wouldn't reduce are 11 and 22, which are considered Master Numbers.
Life Path Number
Your Life Path Number, also commonly used as a lucky number, represents the lessons you are here to learn during your lifetime. It is calculated using the same basic numerology chart above, and adding together all the numbers of your birth date.
For example, if you were born on September 9, 1968, you would add together 9 + 9 + 1 + 9 + 6 + 8, which equals 42. Then add 4 + 2, and you've found your Life Path Number, 6.
Expression Number
Similarly, you expression number is found simply by using the chart to add together the numbers that correspond to your full given name. Your Expression Number represents the main talents and abilities – and also the shortcomings – of your life.
Using the name Michael Pitt once again, you add
M (4) + I (9) + C (3) + H (8) + A (1) + E (5) + L (3) + P (7) + I (9) + T (2) + T (2) = 53.
Since 5 + 3 = 8, your Expression Number is 8.
Basic Numerological Number Traits
A final way to determine your true lucky number is to use Basic Number Traits. Each number, 1 through 9 as well as 11 and 22 represents a series of both positive and negative personality traits. Take ownership of the number that best represents your personality.
1 – leadership, individuality, courage, creativity, impatience, repressiveness
2 – cooperation, sensitivity, receptivity, collaboration, rudeness, fearfulness
3 – optimism, creativity, innovation, happiness, activity, deceitfulness
4 – discipline, pragmatism, stability, dedication, stubbornness, crudeness
5 – enthusiasm, sensuality, progressiveness, innovation, impulsiveness, rebelliousness
6 – stability, responsibility, harmony, compassion, intolerance, self-righteousness
7 – intelligence, spirituality, preparedness, secretiveness, aloofness
8 – ambition, practicality, self-reliance, tastefulness, selfishness, materialism
9 – generosity, resourcefulness, compassion, intuitiveness, intolerance, insensitivity
11 – (Spiritual Messenger) idealism, sensitivity, spirituality, creativity, aloofness
22 – (Master Builder) ambitiousness, inspiration, honesty, peacefulness, practicality, manipulativeness