Mapping Your Horoscope: The Natal Chart
September 19, 2014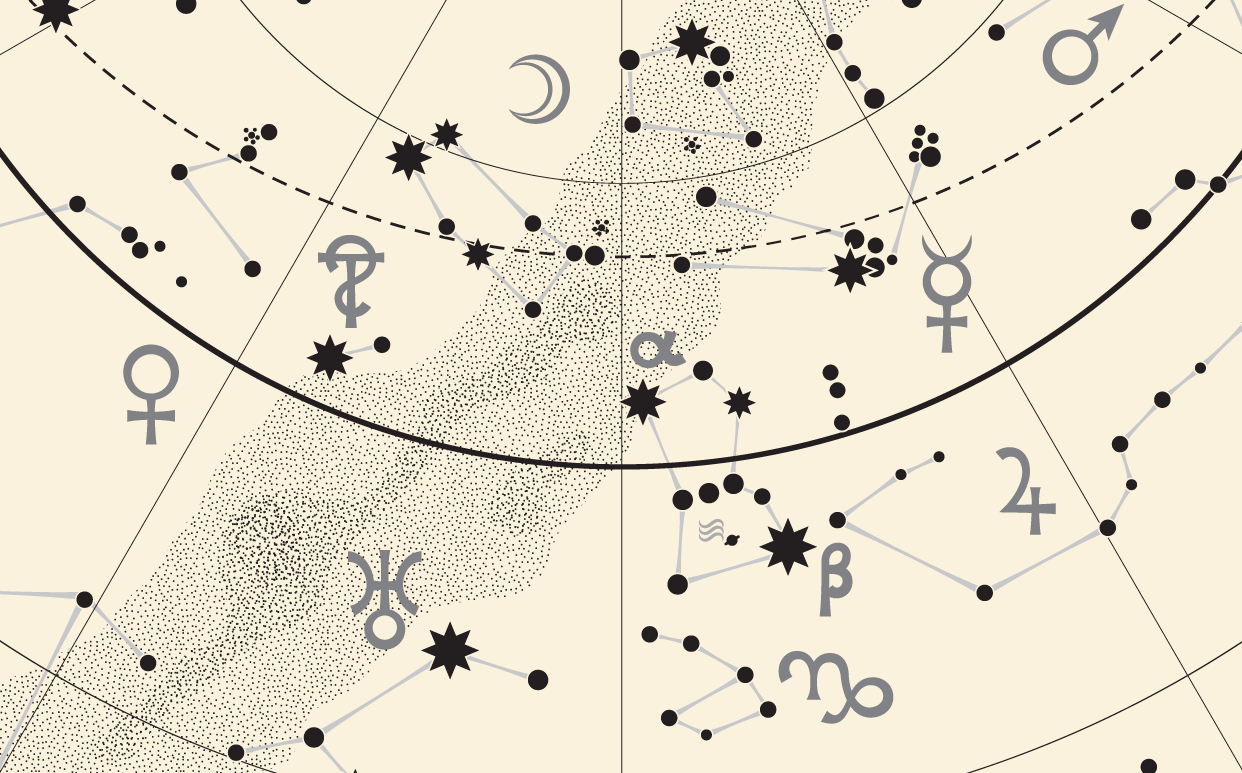 Astrology has captured the hearts and minds of people throughout history. It is a complex science that goes far beyond the simple horoscopes that you find in the back of newspapers and entertainment magazines. While you probably know your sun sign and a bit about what that indicates about your personality, you are probably a bit mystified by the complexity of a natal chart, and with good reason. There are many astrologers who make a lifetime study of astrology and its many nuances.
A natal chart is a map of the planetary forces at work in your life based on their positions at your time of birth. To create an accurate natal chart, or birth chart, you will need to know your exact time of birth and the location of your birth. The time and place are the foundation of your chart and advanced calculations will allow an astrologer to determine the exact placement of all the planets using an ephemeris, which is a chart listing the location of the celestial bodies for a particular year, date and time.
Every natal chart is designed around a circle that mimics the orbit of the planets around the sun. This shape is divided into 12 houses that are determined using published charts to streamline the process. The sun, moon and the planets are then placed on the chart at the correct points based on longitude. Some charts may even include other heavenly bodies, such as fixed starts or asteroids.
Once the calculations and mapping are complete an astrologer will look for different relationships based on where the various planets are placed on the chart. Different aspects (angles between planets) vary in importance and influence, but the most widely recognized as significant are conjunction (0 degrees), Opposition (180 degrees), Square (90 degrees) and Trine (120 degrees).
After all the calculations and plotting is complete the astrologer is able to interpret and analyze the chart. Each of the 12 houses corresponds with a specific stage or part of your life and is associated with a specific sign of the zodiac. The houses are further classified as angular, succedent and cadent which represent action, purpose or transition. The angular houses are ruled by Cardinal signs while succeedent houses are ruled by fixed signs and cadent houses are ruled by mutable signs.
All signs are associated with an element and a quality that give the astrologer important insights into your personality, as well as the struggles and strengths that you face on your journey. While this article is only a very brief and introductory look at what a natal chart is and the information it contains, it will help you become more familiar with the terms so that when you get your chart done you are able to ask better questions and have a deeper understanding of your complete horoscope. Working with an experienced astrologer will allow you to have an accurate horoscope that gives you guidance.