Top 10 Pop Songs About Angels
December 28, 2018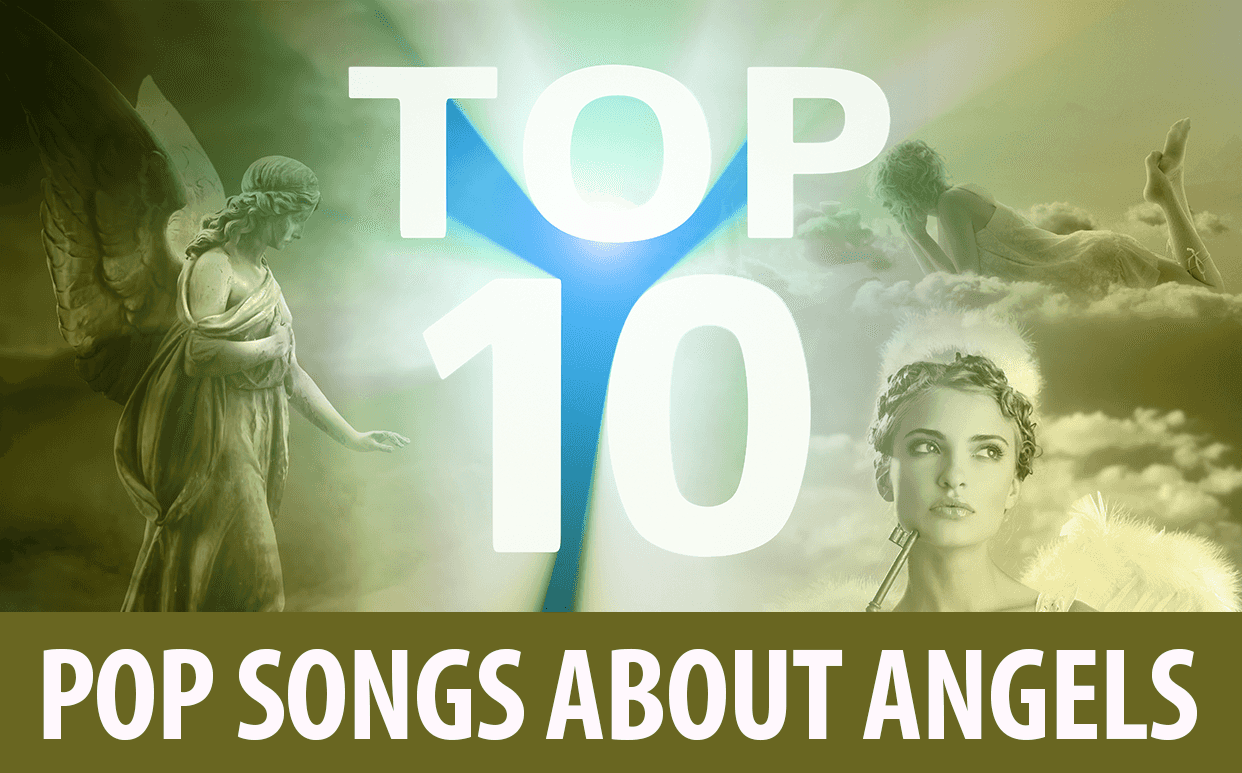 Angels do not have to be seen. They can also be heard! Listen up and find out more about angels by reading this list of these best ever tunes devoted to angels.
10. "Los Endos"
Progressive rock band Genesis launched this song in 1976. Written by the entire band, it features lyrics about an angel standing in the sun and is found on their seventh studio album called, A Trick of the Tail.
9. "Angel Eyes"
In 1978 Bryan Ferry's Manifesto album included this hit song written as a collaboration between him and Andy Mackay. The repetitive use of the lyrics, "shine down on me," envokes a longing for a connection with an angel.
8. "Angel"
Singer/songwriter Sarah MacLachlan released this song in 1997 on the album Surfacing as a way of expressing a sense of loss of her fellow musicians who died as a result of drug overdoses.
7. "Angel"
Elvis Presley recorded this rare track in 1961, but it was not released until a year later on his Follow That Dream record. The poignant and personal lyrics speak of paradise and finding heaven on Earth.
6. "Angel"
Jamaican reggae-pop artist Shaggy jumped into the radio play scene with this catchy and feel good song in the year 2000 on his fifth studio album Hot Shot which also featured his number one hit, "It Wasn't Me."
5. "Angel"
In 1987, the frontman from Aerosmith Steven Tyler and songwriter Desmond Child wrote this heartfelt song. Making it all the way to the number three spot on the Billboard Top 100 songs in 1988, it was one of their most popular songs to date.
4. "Pretty Little Angel Eyes"
Doo-wop star Curtis Lee came out with this hit in 1961. Along with his backup singers The Halos, this singer's musical masterpiece spent a whopping eleven weeks on the top 100 charts.
3. "Teen Angel"
Written by Red Surrey and Jean Dinning and performed by Mark Dinning in 1959, this song tells the tragic tale of the passing on of a young love. Included in the film American Grafitti's soundtrack in 1973 along with 40 other hits, this song was initially unpopular due to being banned from radio play for being too depressing.
2. "The Angel"
Released in 1986 on the album "The Twitch" by Ministry, this goth ballad features a husband and wife singers, the Jourgasens. Made popular in video dance clubs due to its music video, this single industrial song is both touching and dance-worthy.
1. "Angel Mine"
The late great singer and songwriter Jeff Buckley had an angelic voice himself and debuted this melodic song in a live performance with lyrics written by famous beat poet Jack Kerouac in 1995.
In summary, songs featuring content about angels are powerful ways to get in touch with the otherworldly presence of these positive spirits through audio. So, look them up and hum or sing along for inspiration and get closer to your own personal guardian angel!