The Ghosts of Gettysburg
November 3, 2014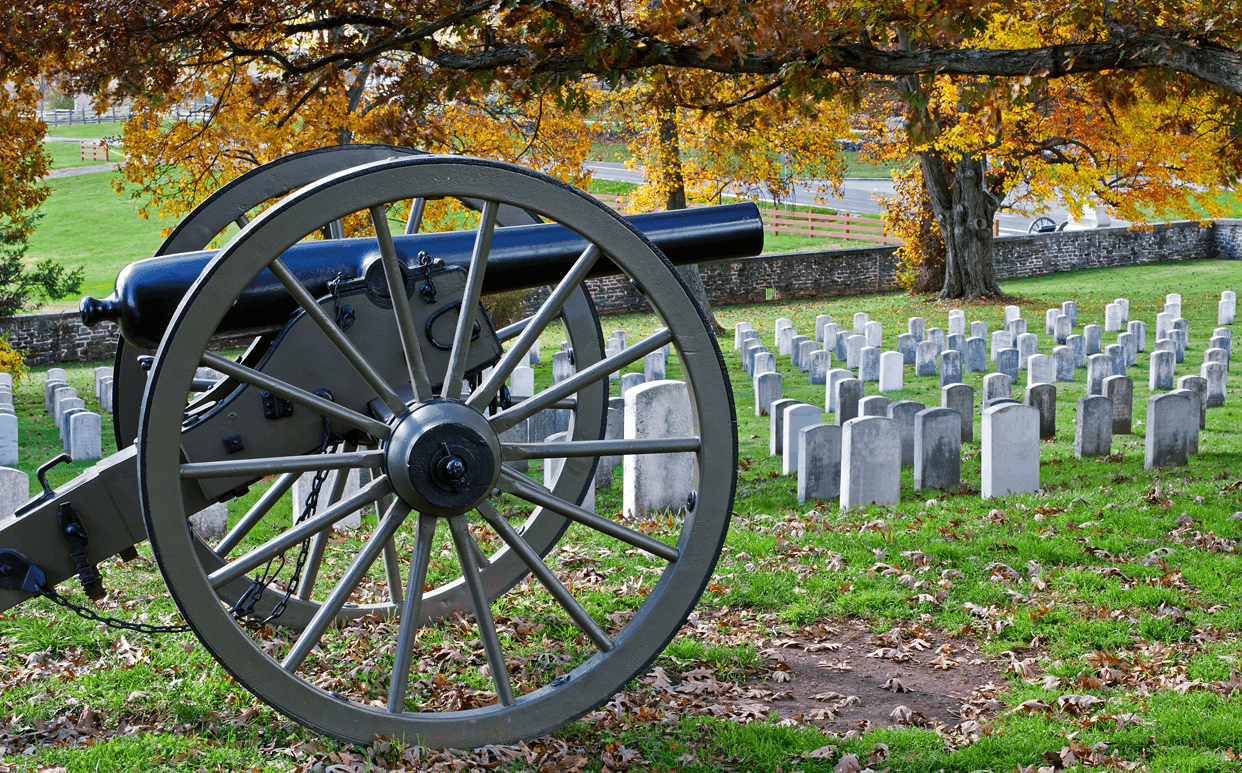 Step back into history with a trip to Gettysburg, Pennsylvania. Both the quaint town and quiet fields are home to scenic views and a bloody history of a divided United States of America. As you walk among the countless granite monuments, open fields and historical markers, you will not be walking alone. You will be walking among the restless spirits from the Battle of Gettysburg.
From July 1st to July 3rd of 1863, the Confederate and Union armies met in battle just outside of the Pennsylvania town of Gettysburg. This clash of Confederate and Union forces was the turning point of the Civil War and resulted in a victory for the Union. However, this battle was not without mass casualties suffered by both sides with an estimated total of 8,000 soldiers who were killed in action.
As with many other scenes of violent and bloody deaths, Gettysburg is a modern town haunted by the past. With so many deaths and injuries, it is not surprising that Gettysburg is known as one of the most haunted places in the United States where ghosts of the past roam in search of peace that they didn't find during their life or brutal death.
When the day dawns at Gettysburg, the town and surrounding historic battlefields begin to bustle as tourists make their way from their hotels and reenactors take to the stage of the past. At first glance it appears that all the restless spirits are tucked in for the day, until you try to take a picture of your family. Even though you checked the batteries and it worked just yesterday, your camera doesn't work without any apparent explanation.
The explanation might be more paranormal that you'd suspect. The Civil War was the first war that was photographed and there are thousands of pictures that allow re-enactors and historians to understand what happened on the battlefield. While there are large archives of historical photographs, something funny tends to happen to modern cameras and they end up malfunctioning in mysterious ways. Some visitors have even reported feeling a chill at the time of the malfunction, which certainly is odd in the summer months.
Be sure your trip to the historical and paranormal sites of Gettysburg includes a stop at the Farnsworth Inn, maybe even an overnight stay if you're really brave. However, if you aren't ready to brave an overnight stay at one of America's most haunted inns, be sure to stop by for lunch or tour the inn that is brimming with historical artifacts and ghostly spirits.
If you're ever roaming the historic battlefield at night, don't be surprised to see a fog roll in over the field of the National Military Park on an otherwise clear evening. Don't even be surprised to see flashing lights and apparitions on horseback as the fog creeps along the same route that the Confederate soldiers took to Little Round Top, where Union soldiers outflanked them and turned the tide of the entire war. While you may think that fog is a natural weather phenomenon, think again because you won't commonly find fog banks in other parts of Gettysburg on summer nights.
Whether you're looking for a paranormal adventure or a trip back in time, Gettysburg offers enough haunted history to satisfy history buffs and paranormal investigators alike. In fact, Gettysburg has enough ghosts to keep you coming back time and time again.