Sci-fi on TV: Top 10 Series
September 28, 2018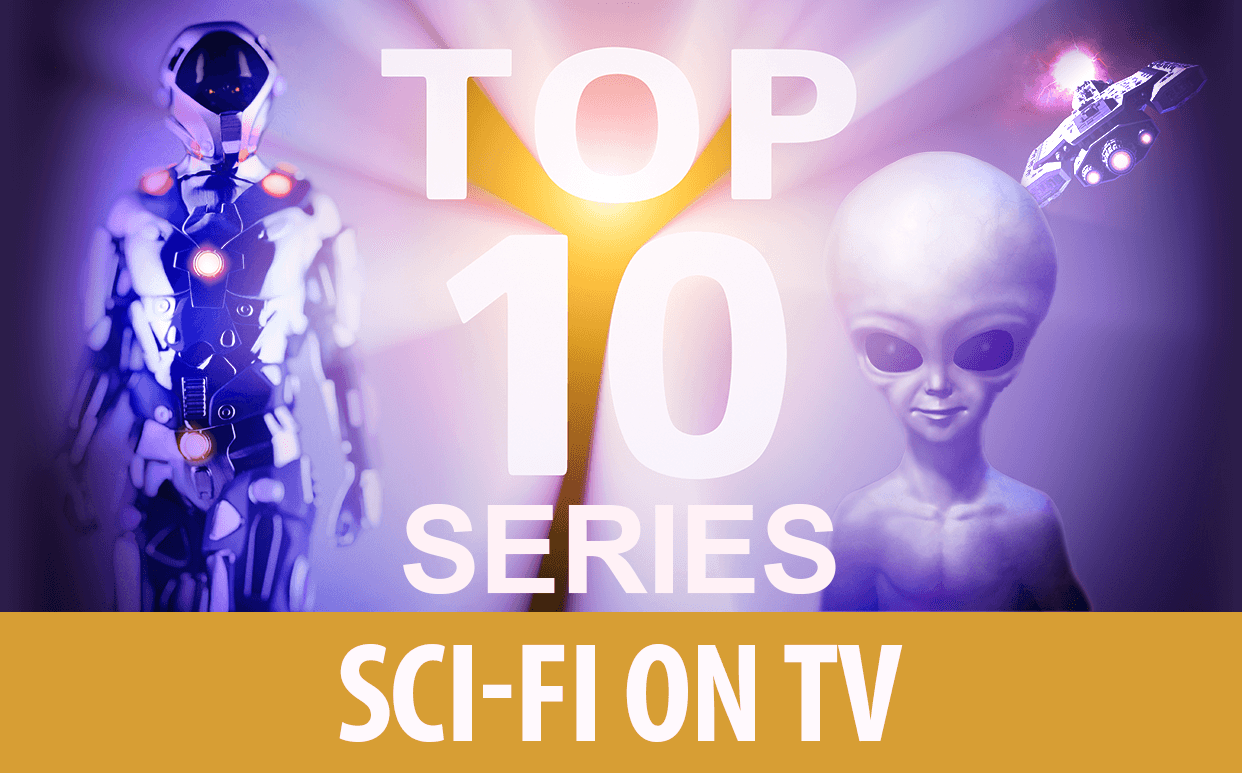 With huge productions and even more significant cult followings, Sci-fi TV shows have a lot to deliver. Online platforms such as Netflix and Hulu allow audiences to relive old classics and also fall in love with new pop-culture phenomenons. Below is the list of Top 10 Sci-fi Series, new and old, that are sure to stretch the imagination and ignite the senses!
10. Westworld (HBO)
Sci-fi and the Wild West—seems like an unlikely pair but HBO series Westworld has audiences hooked. The Westworld theme park offers guests complete freedom to interact with android "hosts" in a frontier town. The androids can deviate from their pre-programmed storyline to interact with guests, but their memories are erased each day to begin anew. When hosts start questioning their fate and guests develop the impulse to uncover the deepest secrets of Westworld, drama and fantasy ensue.
9. The OA (Netflix)
The series focuses on a young woman that reappears after being missing for seven years. Returning with mysterious scars on her back, she now refers to herself as "The OA." Refusing to give her parents or the FBI information on her captivity, The OA instead wrangles a team of five local personalities with whom she would prefer to tell her life story. She then asks for their help in finding others who are still lost claiming she can unlock another dimension.
8. Battlestar Galactica (Hulu)
Following a battleship in deep space, Battlestar Galactica showcases an epic battle between the human race and their AI. The Battlestar Galactica ship protects what is believed to be the last 50,000 people alive after an almost successful human genocide by a vicious AI race known as the Cylons. With depleted supplies and very little hope, the humans onboard Battlestar Galactica are on a mission to find a mythical colony of other surviving humans on planet Earth.
7. Rick and Morty (Hulu)
What do you get when you mix Sci-fi with a whole lot of shenanigans? The animated series Rick and Morty allows audiences to indulge in a less serious side to the genre with the Smith family who divides their time between domestic life and inter-dimensional travel. A naive seventeen-year-old Morty and his mad scientist grandfather, Rick, make for two unlikely allies in this cult favorite.
6. Doctor Who
Speaking of cult favorites—Doctor Who has charmed enthusiastic audiences from around the world for generations. Originally aired in 1963, the series had a relaunch in 2005 to new fandom. The series centers around the adventures of "the Doctor"—a time lord who escaped planet Gallifrey with a stolen TARDIS (Time and Relative Dimension in Space). Taking the form of a blue police box, the TARDIS is expansive on the inside and host to a wide variety of adventures.
5. Black Mirror (Netflix)
Inspired by the classic series The Twilight Zone, Black Mirror offers a modern-day take on the moral, environmental and psychological dangers of technology—to sometimes breathtakingly bizarre and terrifying lengths. With each episode feeling like a mini-film, audiences find themselves laughing, crying, or cringing at what might be in store for us.
4. Stranger Things (Netflix)
In what may become a long-lasting classic, Stranger Things takes place in the fictional small town of Hawkins, Indiana in the early 1980's. When a local boy goes missing, and a mysterious psychokinetic girl appears, the lead sheriff is led to a top-secret government owned and operated scientific research facility for answers. Botched supernatural experiments, however, get in the way of uncovering the truth.
3. The Twilight Zone (Netflix)
With that infamous spooky theme song and even more spooky episodes highlighting various psychological terror, The Twilight Zone is an American cultural staple. When the show first aired, subjects it explored such as racism, government influence, war, and morals in society were very rarely addressed publicly. Ahead of its time, The Twilight Zone continues to be hauntingly relevant.
2. Star Trek: The Next Generation (Netflix)
This all-time favorite classic focuses on the space adventures of Captain Jean-Luc Picard and his crew aboard the starship U.S.S. Enterprise. Just like a century earlier under the command of James T. Kirk, the new crew's mission remains to boldly seek out galaxies for new life and civilizations.
1. The X-Files (Hulu)
When you think of Sci-fi, The X-Files is what most likely comes to mind. The series chronicles the lives and careers of FBI Special Agents Fox Mulder and Dana Skully as they uncover mysteries of the supernatural. Recently revamped, The X-Files continues to shock and awe audiences with new episodes. Need to fulfill a new Sci-fi obsession? Check out the top ten on this list to get caught up on all the hype!